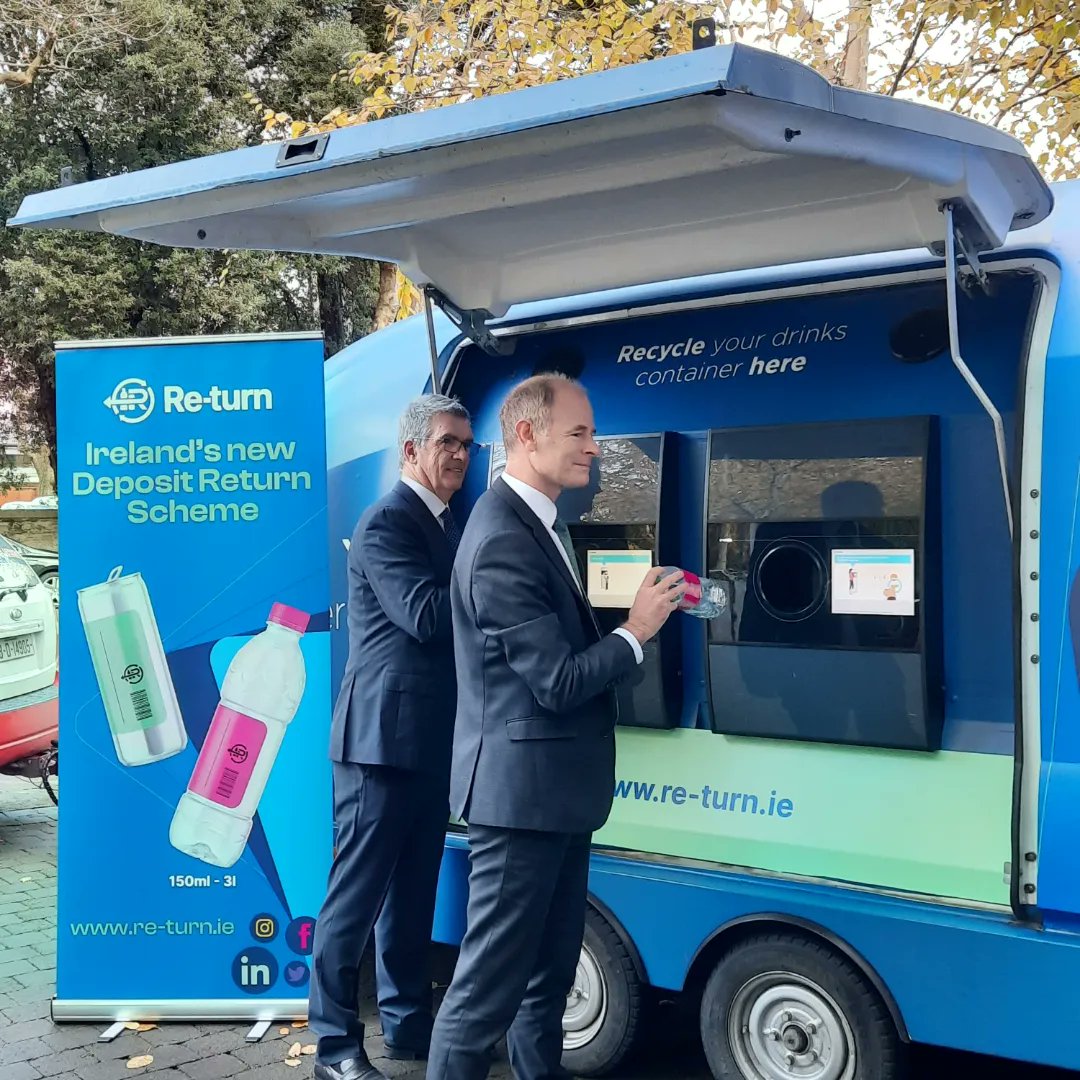 So the Batshit Crazy Green Party are now implementing a scheme where you pay between 15cents and 25cents deposit for a recyclable drinks can or bottle.
You can then return said bottle to the retailer where you bought it and they will give you back this ransom.
Currently you place the used recyclable bottles and cans in your recycling bin which is then collected from outside your house. The new system as proposed by the batshit crazy green party will result in the establishment of a new quango, chaired by Tony Keohane, with it's own website, (
www.re-turn.ie
) and ancillary marketing and pr costs all to encourage people to make more unnecessary journeys.
The above is a picture of a mobile unit parked on a pavement towed by an SUV at the launch of this policy yesterday by the batshit crazy green party.
So next time when you drive to the store to return your used drinks bottles or cans in order to get back your money make sure to watch out for the recycling truck as it collects all the other recyclable material from your home.
We wouldn't want anyone having to drive onto the pavement now, would we?