'Charity Shifting' Will Help Lift Us Say Mayo Fans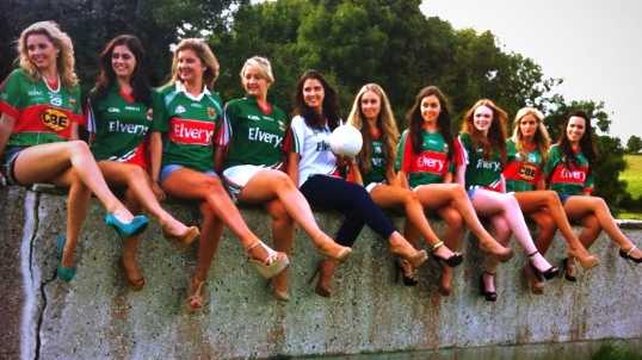 A group of Mayo football supporters have claimed that 'charity shifts' from people from other counties will help alleviate the devastating disappointment they feel after Sunday's All Ireland football final.

Cork fans are among those asked to 'be sympathetic' when approached by heart broken and rough-around-the-edges Mayo fans in pubs and nightclubs around Cork as they try to find a distraction from losing their ninth consecutive final.

A 'sympathy shift' or 'charity shift' is defined as a short 'last minute' drunken snog given to one person by another out of pity as a club, pub or party ends. It rarely results in relationships that last longer than the time it takes to eat a bag of chips or find your coat.

Hundreds of Mayo students attend both CIT and UCC and have returned to Leeside this week after yet another crushing one-point defeat in Croke Park to the Dubs and many will be hitting the city's watering holes this week hoping to take the edge off the battering.
"We were lucky against the Rebels this year," said UCC dentistry student Enda Molarty from Westport referring to Mayo's extra time win over Cork at the Gaelic Grounds in Limerick in late July, "so we'd be hopeful of scoring in Cork again this week – even if it just results in a point and not a goal, if you know what I mean".

"We're not even looking for conversation really", said Tesla Mulvanny from Ballina, an electronic engineering student at CIT in Bishopstown, "we're so sick of talking about losing that eating the face off some fella from Bishopstown or Ballinhassig for a few minutes would be a blessed relief".

After pub and club closing time Cork singletons are being asked to be sympathetic when they spot the closed eyes, open mouths and protruding tongues of Mayo fans as they circle dancefloors, roam fast food outlets and buzz around other late night gathering posts like the Berwick fountain on Grand Parade in search of a spirit lifting snog.

"Our slogan is 'We're the losers from the bog, ease our pain with a snog'", said Fidelma Multweety from Castlebar, "I'd prefer if we had beaten the Dubs but playing tongue tennis with a nice Cork fella for a few minutes until the bouncer moves us on will help me hold back the tears until I get home alone and cry myself to sleep".

It's not just those determined to hit the bars and nightclubs to lift their disappointment who are appealing to people from other counties to be sensitive this week.

"Look, I'd say this to all the Cork girls on Tinder," said Adam Jarvey-Higginfail from Swinford, a professional cattle prodder based in Aghabollogue, "I'm a five out of ten at best but if you're wincing at the state of my head in my profile picture and are about to swipe left I'd ask you to reconsider. We've lost the last nine finals we've been in. Swipe right, just this once please. For the love of God, swipe right."
Posted on Mar 20th, 2018
The campaign for a second series of the hilarious Cork comedy starts here....
Posted on Mar 13th, 2018
Make your Paddy's Day in the Rebel County one to remember for all the right and the wrong reasons...
Posted on Mar 1st, 2018
If there's bitterness coming from the east pointing the finger at Siberia and Russia isn't fair. The blame for this weather lies with Waterford...
Posted on Feb 5th, 2018
The ERSI have produced another report saying Dublin is a dump and it shouldn't hog the country's resources but nothing will change because of one hidden line in the report...
Posted on Feb 5th, 2018
How to get the most from your compo claim! Plus read our guide on the best corners to ignorantly leave bags of rubbish once your gaf becomes part of the city...