Rena Buckley: Greatest Human on Earth?
11th Sep 2017
Eighteen All-Ireland medals. Just think about that for a minute. Now consider that last Sunday Cork's Rena Buckley became the first human being in history to captain an All-Ireland winning side in two codes. That just blows our rebel minds!

Your man Edmund Hillary who was the first human to climb Mount Everest or Neil Armstrong, the first man on the moon, are only trotting after her. When you step back and look at their so-called achievements (a bit like the way you'd look up at the spike in Dublin with Shandon Bells on your mind) you have to admit they are not even remotely close to the beautiful result Buckley has achieved for Cork.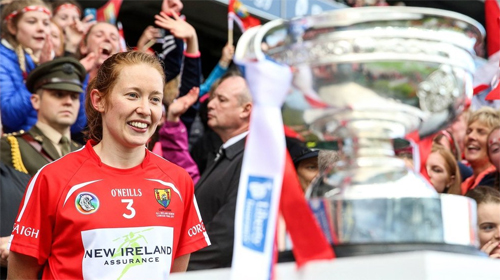 How oft do your thoughts etc.

At no point did Neil Armstrong have three demented Kilkenny players harassing him as he tried to exit the lunar landing module. On top of that his famous 'one small step' speech as he put his foot on the moon wasn't even as Gaeilge like Rena's impressive victory speech on Sunday.

Hillary, might have climbed a big mountain but Buckley has climbed 18 of them and he wouldn't have known a thing about the duties of a full back under breaking ball in Croke Park.

They say it was tough on the great mountaineer because of the lack of oxygen at the top of Everest. Go way'ouddat. Did you watch the lung busting intensity of the last few minutes of the All-Ireland final? There was more oxygen in the gills of a River Lee mullet than there was on the field in the run up to Julia White's incredible match clincher.

Former soccer great Péle is the only person to have won three world cups and is one of the most celebrated sportsmen of all time but did he go on and win a masters at Augusta or lead Brazil to victory in men's volleyball at the Olympics? Content with just three medals at the top of his sport he shuffled off into a life of celebrity weirdness while Buckley just keeps notching them up.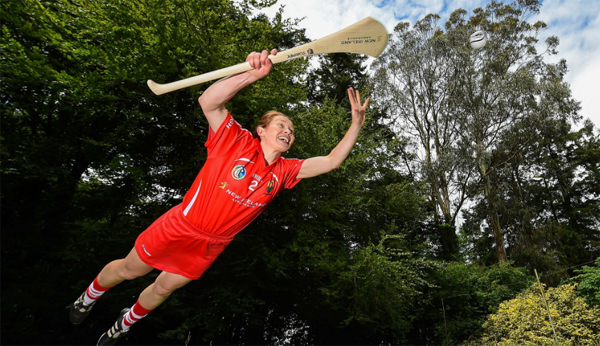 Try as he might Superman was never able to fly AND hold a hurley at the same time. Rena wins.

Usain Bolt is another who falls well short of Cork's Rena. Fans point out that the Jamaican sprinter has medals in two codes, the 100m and 200m dash, but does running twice the length of a race you're already good at count as a separate code, now?

That's like telling us Kerrymen are adept at two codes because they show up for the second half of a football match. Promoting the small ball game in the Kingdom is like handing a rubik's cube to a donkey – stick to the big ball and the bat catching, Derry.

Bolt is quick and has clocked up a few medals but come back to us when he wins a few golds at the bobsleigh or has made some headway into the Sunday road bowling scene.

What's that you said, Kilkenny? Serena Williams has won 23 tennis Grand Slams including seven at Wimbledon, is it?

Oh right. Was that 12 in tennis and 11 at the shot put or the hammer throw? Serena and the sister aren't fit to undo the strap on Rena's helmet with their meagre achievements that bear no comparison to 18 All-Ireland medals in two codes - even Roger Federer is still two grand slams behind Rena and he hasn't even decided what other sport he's going to take up if he's to come anywhere close.

And this is probably a good point to remind ourselves that Kilkenny have just 13 camogie titles versus Cork's 27. We now move ahead of Dublin who haven't even been in a final since 1986.

In fact, when it comes to the small ball it is only right to add senior men's and women's titles together to see which county is truly the greatest at that game at the highest level. Kilkenny have slipped ahead in the men's but because of the huge gulf in the women's titles the combined title count is Cork 57 Cats 49. That's some fine breathing space. Not that we need it.

Cork Person of the Year
Rena is a shoe-in for Cork Person of the Month in September but given the scale of her achievement it is only right to give her the award for the other three months left in the year too. If she doesn't bag Cork Person of the Year we'll have to intervene. Militarily.

Freedom of the City is also guaranteed (as long as she doesn't take up marksmanship and fail really badly at it to the point where the Director of Public Prosecutions gets involved) but she must be given Freedom of the County as well. And just to be sure we'll award her a special 'Freedom of the McKinnon Report Bits' as well just in case the councils can't sort out the issue and places like Ballincollig and Outer Douglas have to set up their own mini states.

All hail Captain Rena and her camogie comrades. They are the pride of Leeside.
Sponsors
PROC Mailing List
On Today
Forum Latest