We're starting to see the end of the never ending month that is January.
We're hoping to build up a steady flow of great DJ's, Gigs and Events over the next year.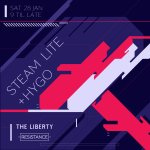 This Saturday sees A Double Header of Hip Hop // Funk // Swings & Breaks with Steam Lite & Hygo, upstairs in Resistance.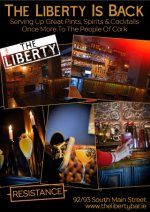 Any DJ's, Bands, Promoters etc, interested in doing something with us, feel free to get in touch.
manager@thelibertybar.ie
or FB or Instagram.
Cheers
Last edited: