'Cork People Truly Are The Best' - O'Connor
7th Aug 2023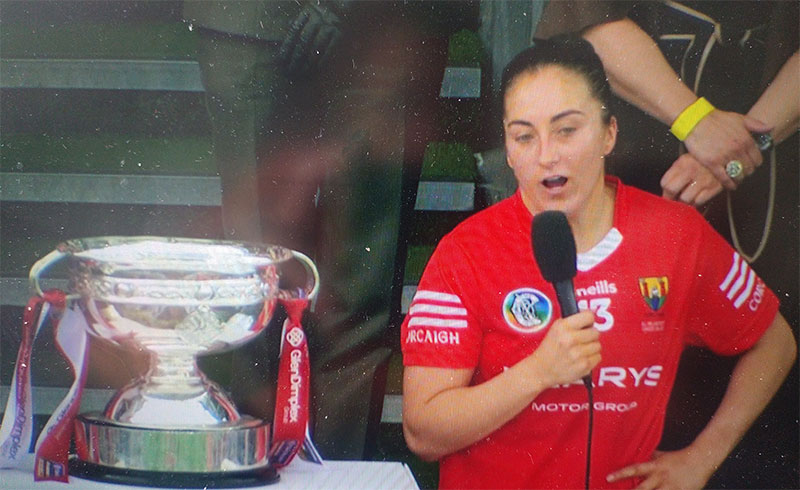 Cork people truly are the best.

That's the gospel according to Cork camogie captain Amy O'Connor who lifted the O'Duffy Cup in Croke Park and who are we to disagree?

The St. Vincent's star scored a staggering 3-7 in the humiliation of Waterford in the All-Ireland Senior final. The Rebels tore the Deise asunder from the get-go in a scintilating 5-11 to 0-9 victory with O'Connor scoring three goals in two minutes - surely a record in any major sporting final.

The win is all the sweeter with Cork having lost the last two finals in 2021 and 2022 and having lost to Waterford in the 2023 Munster championship on home soil on the same day Cork hurlers obliterated Waterford in Páirc Uí Chaoimh.

It's important to point out that Cork have now won 29 senior camogie titles, three ahead of Dublin, putting us top of the role of honour. One more camogie victory will put senior camogie and senior hurling on the same number of titles.



Sponsors
PROC Mailing List
On Today
Forum Latest
The Official Man Utd Thread - Part 3.
10 sec - 2,286,749 views

Cyclists
1 min - 829,610 views

Dail Protest
2 min - 1,895 views

Pubs reopening June 29th
5 min - 561,461 views

Coal bargain
9 min - 201 views

Russia's unjustifiable war of aggression in Ukraine
10 min - 846,064 views

Junior A Hurling Championship 2023
10 min - 67,102 views

Junior A Football 2023
12 min - 80,509 views

The Official Arsenal Thread - Part 2
13 min - 1,153,275 views

Jokes thread......
18 min - 741,639 views

How many Pride weekends are there?
20 min - 221,780 views

Murdoch: The Mogul who Screwed the News (49 mins)
36 min - 548 views

2023 Premier sfc
41 min - 163,587 views

Before 5 preschool
48 min - 492 views

Rugby World Cup 2023
58 min - 21,365 views

Wuhan Wheeze
1 hr - 2,894,426 views

Gay pub erasing gay folx
1 hr - 2,192 views

Holidays.
1 hr - 12,183 views

pj coogan show
2 hrs - 883,743 views

The Official Athletics Thread
4 hrs - 50,247 views

ok