Desperate Candidates' Guide to Cork By-Election
They might have reduced the country to the economic equivalent of a smoking ruin a decade ago, but the smart money is on Fianna Fáil to win this week's by-election in Cork North Central with bookies believing sitting county councillor Paudie O'Sullivan will grab the single seat with Fine Gael's Colm Burke coming a close second.

Fine Gael and Fianna Fáil, who are currently running and supporting the government respectively, might be presiding over the worst housing crisis in the history of the state, a malfunctioning health system, as well as giving Cork the two-fingers on everything from no new Gardaí despite a drugs epidemic, to the event centre fiasco, yet they have rarely been as popular on Leeside.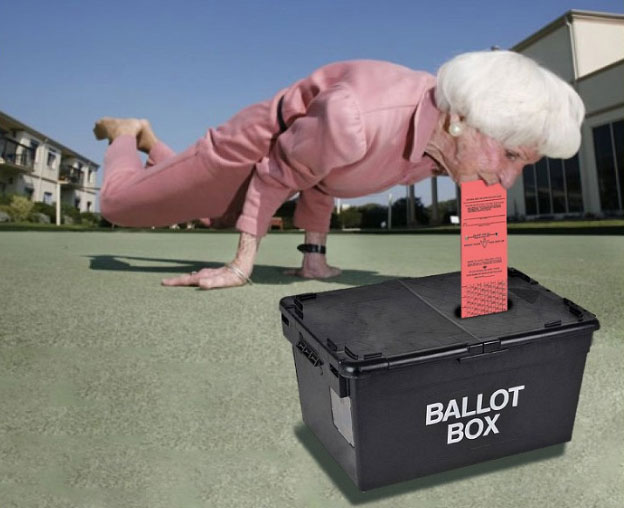 She's upset by the homeless crisis, but very happy with the recent valuation of her property portfolio.

If you are a by-election candidate up against the "FFG" political machines, this must be frustrating, so assuming you've already maxed out on Russian 'political consultancy' firms and Chinese click-farms for your toe-curling Youtube videos, here's our last-minute guide to pimping your campaign to be in with a chance of getting that cosy Dáil seat up in dirty Dublin.


Have you tried a bit of the aul racism?
Following the lead of Fine Gael and Fianna Fáil by election candidates up the country who were virtually anonymous before they made controversial remarks on asylum seekers and grabbed national headlines, consider trotting out a cynical racist nugget on the eve of the election out of sheer desperation. You might lose all credibility as a human being, and be declared devoid of any moral fibre by everyone who knows you, but who cares once you win that seat, right?

As soon as your disgraceful, xenophobic bile hits the headlines, follow up with a statement that your remarks "may have been insensitive and ill-judged" (party headquarters may even help you write this in advance).

That will get you even more publicity as well as preventing the party having to pretend to "distance itself" from you. All the clamour will ensure you win favour with sure-you-can't-say-anything-nowadays bigots – as well as the devil himself.


Go full NIMBY (Not In My Back Yard)
Being able to talk out of both sides of your mouth is a skill you need to master if you want to have any chance of getting elected to the Dublin Dáil. The biggest talking point in this by-election is the housing crisis with over ten thousand people now homeless.

Promising to fix the problem is fine, but it won't really put you ahead of your rivals who are all saying the same thing. Learn from the civil war parties – to win votes locally you need to oppose to any new houses being built near your constituents so it doesn't affect the value of their gafs.

With property prices soaring, your minted, older constituents are worried about the value of their detached six-bedroom palaces in Montenotte not reaching "two mill" before the end of 2020 – so the last thing they want is a load of social housing full of people earning the average industrial wage or less clogging up the Mid-Glanmire Road in cars so old that have to, loike, oh my God, display NCT certs!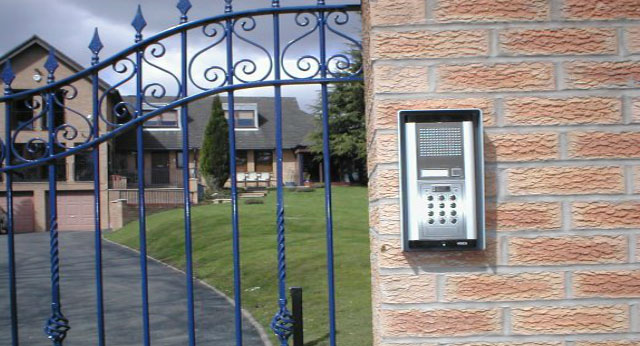 Before Friday's vote, go around to all the electric gates in Montenotte and tell them through the intercom that you'll help them keep the riff raff at bay with letters to Bord Pleanála that say the nearby proposed social housing development is "disproportionate" and "inappropriate". Hupyaboya!


Get on the Climate Change Bandwagon
There's a climate change protest on voting day so you need to be seen to be onside with Leeside's Greta Thunberg fans and their parents.

Put out a statement saying you are going to demand a feasibility study for a series of wind turbines for Hollyhill, Farranree and Mayfield and that you can't see why residents wouldn't be able to hook up their gafs to it for free electricity – wayhey!

That not only ticks the greenwashing box making you and your party seem like you're serious about climate change despite driving a large obnoxious SUV yourself, but also ensures you use that tried-and-tested election poll topper: promising something for nothing.

And while you're at it, promise a LUAS for Cork, hundreds of extra Gardaí and an event centre on South Main Street. If that one keeps working for Fine Gael in Cork, it can work for you too.

Posted on Sep 21st, 2020
Our low-key 20 year celebrations begin with a flyover of the city centre by the PROC air force and a military parade...
Posted on Sep 14th, 2020
With ten times more covid in Dublin than in Cork, public health officials should try to communicate with Dubs in a language they understand...
Posted on Sep 3rd, 2020
Military drone will detect suspected student parties by searching for clusters of tik tok app users and cross referencing it with the smell of bedsit mould and puke...
Posted on Aug 3rd, 2020
And beours too, obviously, like. A few words about our new traffic box art piece on South Mall...
Posted on Jul 31st, 2020
Rule no.1 if you're coming down from the NTMA in Dublin to show your street train plans: don't photoshop a Dublin LUAS on to Cork streets. We are better than that, feen..