Peak Hoggie: 2020 Predictions - Part 1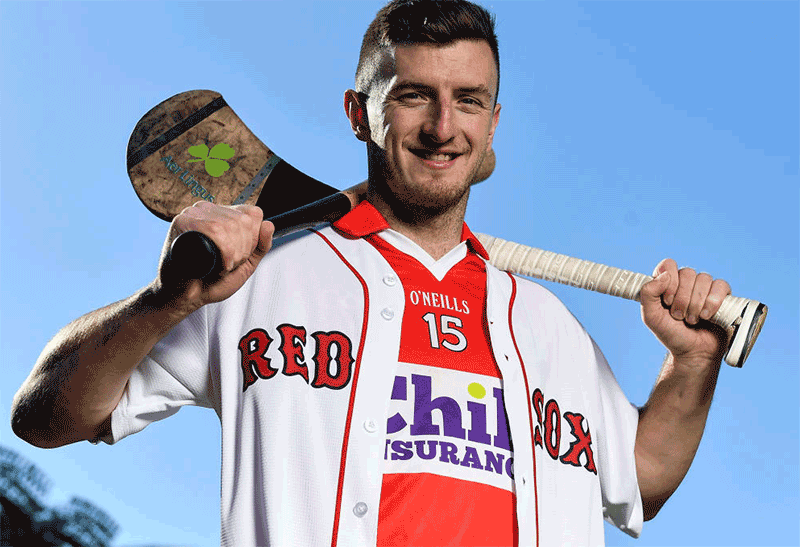 Cork To Reach Peak Hoggie
He has scored a staggering 21 goals and 403 points in a Cork jersey (bagging 3-10 alone against Kilkenny this year) won countless man-of-the-match awards and became the official Cork Person of the Year last month, but at still just 31 years old Patrick Horgan has time to reach even higher peaks as Ireland's top hurler in 2020.

The Glen man is missing that elusive All-Ireland medal and as Cork's hurling captain for 2020 he will inspire others around him to raise their game to his sky-high standards. The new management setups at minor and U20 are encouraging, and those graduating up to senior will add more firepower to Kieran Kingston's arsenal too.

Imagining Hoggie walking up the steps of the to collect the Liam McCarthy Cup gives every Cork fan goosebumps. 2020 is the year he'll carry us to the summit lads, swear't'God, like.


Corkonians To Start Building Event Centre By Themselves
Minister Simon Coveney turned the sod on Cork's event centre at South Main Street in February 2016. Four years later that one shovel full of beautiful Cork soil, is still the only one that has been 'turned'.

The planning application has had more updates than Microsoft Windows 10 at a hackathon and there would be less objections if you proposed to build a nuclear power plant on Fitzy's Park, so it's getting to the point where citizens are so sick of the story, they may just start building it themselves.

First Saturday in January, grab your high vis vest and a shovel - we're going buildin'!

Panaban To Be Actually ''Extended" To Private Vehicles
Don't know if you know there sham, but every afternoon when you cruise down Pana in your scobe wagon, blaring Bob Marley's "Wan Love" out the windows, you're actually breaking the law. It's not that city council have something against 'getting together and feeling alright' or that there should be more than one love (it'll be two for the price of one in the sales), but it's your wheels and everything they're holding up that is the problem.

Even though you and hundreds of other cars 'do Pana' every afternoon, you're not supposed to be on the street between 3.30 and 6.30pm. In recent months, the number of drivers ignoring the ban has reached comedic levels, with private traffic ignoring it so much people are calling it the 'Panajam'. Expect to see 'Zero Love' for cars on Pana in 2020 as the law finally crack down.


Populism To Be Rejected in Cork Because We Hate People Trying to Be Popular
The belief that Ireland is immune from right wing, anti-immigration politics will be tested in next year's general election. So far, anti-EU crack pots and racist loons have only won a tiny handful of votes, but with Trump and Johnson rising to power, we shouldn't be so naïve to think that some disenfranchised Irish voters won't fall for similar populist tripe from an Ireland-compatible version of the two stooges – perhaps a racist bankrupt cowboy builder, who once played intercounty football and thinks you're grand to drive if you've only been drinking stout?

Thankfully, Cork is probably safe enough from extremists, especially if the leader is a Dub or from Kerry. If populists raise their ugly heads on Leeside we'll just mock and mortify them back into the ground for, well, trying to be popular.
Famous Dáil Printer To 3D Print Houses For Homeless
It was all part of the plan, but the media went and ruined it. Housing Minister Eoghan Murphy had purchased a giant printer for the Oireachtas, but because nobody checked the size of the building it was to be housed in, tax payers have been slapped with a €2 million bill to remedy the situation on top of the €1 million for the printer itself.

The total cost of the printer is so high that here at the PROC we've just gone into complete denial and refused to lob this into the filing cabinet marked "Typical Dublin Waste of Cork Tax Payers Moola" in the People's Republic of Cork HQ.

Surely, nobody could be that much of a dozy langer and not check the height of the printer before they bought it? Clearly, the printer is part of a secret government plan to 3D print houses for the homeless (they're doing it in Mexico btw) and solve the crisis by time the election takes place.

Yes, that'll prevent us having a stroke thinking about the money that could have been used to employ five new full-time nurses in CUH!

Posted on Oct 23rd, 2020
We should be gearing up for the de jazz instead of NPHET's No Craic weekend...

Posted on Oct 5th, 2020
The Dublin government's chief medical officer has asked Turner's Cross Mick to put the whole country into the maximum level of lockdown, but if level 5 doesn't work, where to then?

Posted on Sep 30th, 2020
Is it morally acceptable to issue a parking fine or a bollocking to great Cork sports people if they abandon their car wherever they want..

Posted on Sep 21st, 2020
Our low-key 20 year celebrations begin with a flyover of the city centre by the PROC air force and a military parade...

Posted on Sep 14th, 2020
With ten times more covid in Dublin than in Cork, public health officials should try to communicate with Dubs in a language they understand...