CITY EXPANSION: Culchie's Guide To Becoming a City Head - Part Wan


The city boundary extension has many people in the county in a vice like grip of fear but here we answer the most frequently asked questions to allay the terror of becoming part of a city…

Will my accent change?
When your town is brought into city your accent will either get more like either the Young Offenders or George Hook. If your area has more chippers than restaurants or more bookies than book shops then you will find yourself talking from the back of your throat more whereas if you live near a yacht marina or a rugby club you will find yourself speaking a lot more out of your arse.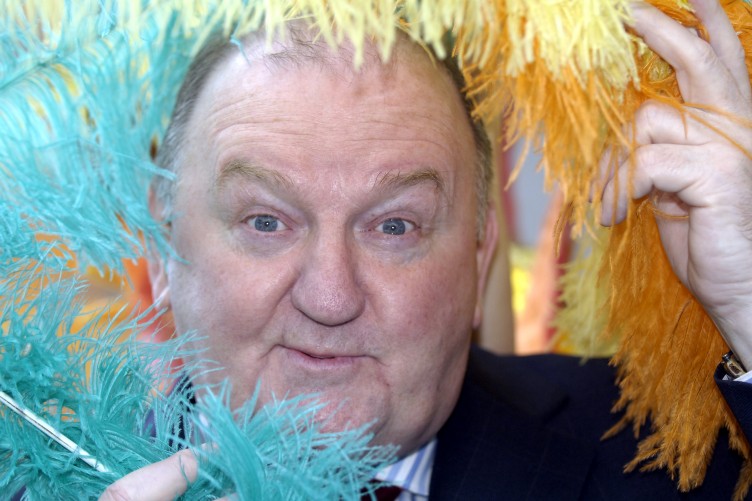 Your accent may end up like George Hook's.

Are there any dodgy ghettos containing minorities in the city to be aware of?
Yes. On the south side there is a large ethnic enclave called "Nemo Rangers" located between Douglas and Turner's Cross where football is the chosen religion. This also acts as a safe haven for former Kerry intercounty footballers where they can feel safe and secure without being continually slagged. This ghetto is considered a model of integration by the United Nations - Nemo are currently the Munster football club champions.

Do I have to get tattoos now that I live in the city?
Cork City Council obliges all citizens to show their tattoos at the reception at City Hall – this includes all tattoos in sensitive areas and names of exes that have been badly scrubbed over with a brillo pad in a drunken haze. Anyone without a really bad picture of their deceased Grandmother and the text "Always loves ya Nan" or a badly drawn dragon on the inside of their forearm will be escorted from the building and thrown under a country bus.

Will young people have to wear ankle socks?
Yes and in temperatures well below freezing – along with jeans that are too tight, too short and too expensive. Anyone under 25 wearing socks that cover their ankles will be insta-shamed on Twitergram and Snapbanter.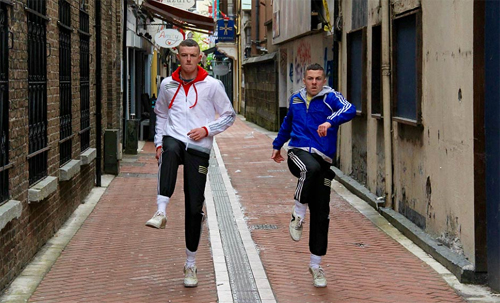 White socks for scobes, ankle socks for everyone else

Are Evening Echo sellers working for the secret service?
It is common knowledge that anyone selling The Evening Echo is a special agent working for the PROC Intelligence Secret Service (P.I.S.S.). Their primary task is to continually feed vital data about the city back to PROC headquarters.

Examples of the type of crucial information sent from the streets are things like where the busker wan with the over-amplified guitar and shrieking voice is currently howling so citizens can avoid that area, where all the city's traffic wardens are taking their lunch break so you can safely can double park for ten minutes to dodge into the passport office or which end of Patrick Street RTE's John Creedon is currently offering selfies.
Is it possible that my car will be clamped?
Nah. Clamping ended in 2012.

What is the correct time zone for Cork City?
Unlike other regions that stick to one time zone there are four different time zones in Cork city for citizens to choose from – this is reflected by the four different clocks on Shandon Steeple, also known as the Four Faced Liar. You can select the time zone that suits you best at any particular moment based on, for example, how late you are for work or how late somebody else is to meet you.

Should I leave my dog poop on the path now that I live in the city?
When out walking a dog it is a tradition in many parts of Cork city to leave the dog's excrement on the path as an offering to the Gods. Shortly after this act has taken place you will hear cries of various holy names as another citizen walks straight into a pile of stinking faeces and have to spend half an hour with a twig and a small puddle prising and soaking the poop from the sole of their shoe. This humble act is a 'gift' from one citizen to another and brings the latter closer to God.

What is the fine for wearing a Premiership jersey instead of a Cork City FC one?
As a citizen of Cork City you are obliged under section 72 of Cork City Council's bye-laws (act four, scene two) to support your local soccer team, Cork City FC. Wearing the strip of any foreign team is only possible if you are wearing a Cork undergarment underneath it so your skin is not touching the foreign jersey.

PROC state police have the power to stop and search anyone wearing a Premiership or La Liga jersey – if found in breach of the bye law citizens can be subject to a torrent of mockery and ball hops – some judges have been known to force offenders to spend a season in the away section of Turner's Cross stadium.

Click here for Part Tuoooo

Posted on Aug 15th, 2018
It has been rumoured for years that Bob Marley lived in Cork...and possibly still does. Only that can explain the manic devotion to the reggae superstar on Leeside...
Posted on Aug 8th, 2018
If you haven't moved abroad in protest after the last time the Panaban was tried or set yourself on fire in defiance then check out our frequently asked questions guide to Panaban's second coming.
Posted on Jul 24th, 2018
This time last year Cork were Munster champions going into the All-Ireland semi-final on a high. It didn't end well. The Rebels have added some steel that should help avoid another semi drubbing but is it enough to beat a tough Limerick outfit?
Posted on Jul 16th, 2018
It's time to hand the event centre tender over to the Peeple'a'Cork. Just give us 100 Saturdays and we'll knock it together. Anyone have a spare trowel?
Posted on Jul 2nd, 2018
It has been very dry over the last few weeks and things are tough all over the country but did you hear about how bad the drought is up in Clare? They haven't won a Munster title now in 20 years.