Beach Reviews: Ballydonegan, Allihies
Beach Reviews: Allihies, Beara

When standing on the coarse white sand of Ballydonegan beach in Allihies on a glorious summer's day you could be forgiven for thinking you're in a different country. It's true to an extent.
A solid two and a half hour journey from the city centre, Allihies is one of the county's most south westerly outposts on the tip of the Beara Peninsula and the perfect place to find tranquillity after a hard week. It's not somewhere people from the eastern half of the county would go for a daytrip but Beara is full of B&Bs and to make it even easier there's a camp site less than a stone's throw from the beach itself.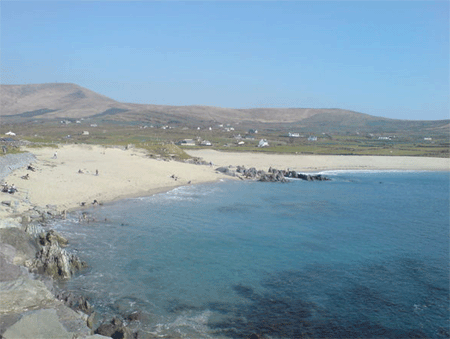 Croatia? Sardina? Nah biy. Pure Beara.

You might find the thick gritty sand a little odd, but its effect on the posterior is still remarkably relaxing. Surprisingly, it is a convenient bi-product of the nineteenth century nearby copper mine (now with it's own museum impressively financed by local fundraising), perched on the hill to the north.
Thankfully, Allihies is well beyond the city wacker buffer zone. Owenahincha is about as far as day-tripping scobes and their high-pitched badly tattooed wans will venture, so you won't be troubled by human irritants on this beach.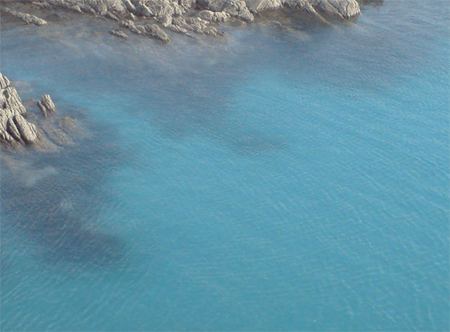 The same colour as the crayon you used to draw the sea with back in junior infants

Sadly though, despite its romantic isolation, brightly painted psychedelic tighíns, impeccable cleanliness and the cute fadó fadó feel, the village does posses a handful of home-grown "hardshaws" in multi-coloured wife-beaters whose weekend rituals include parking their hooch-wagons outside pubs so they can pump out deafening kiddie-trance music for all and sundry to bear, while they guzzle bottles of cider and roar indiscernible nonsense at their friends 18 inches away.
The grazing cattle, literally feet away on the other side of the road, take it all in their stride but they've clearly had a lifetime to adapt. Beyond a 99 in the local shop we recommend heading back towards Castletownbere for something more substantial after visiting the coppermines.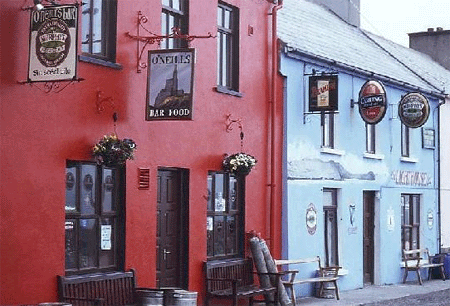 Allihies village

The good news is that the village is a twisty half mile uphill from the beach so sun seekers are spared the pounding bass and steely who-the-hell-are-you looks of the local testosterone. Beara's geographical position makes it one of the first ports of call for the north easterly bound gulf stream and the water is a stunning Caribbean blue, luring any beach lusty Corkman who sees it to it's mesmerising crystal clear interior.
When Holy God made Beara, He didn't fit it out with beaches suitable for hurling and Ballydonegan beach is no exception. In GAA terms the peninsula has imposed the equivalent of sharia law on young men, with football the only acceptable religion - vitally important for breeding quality ball players to deal with the green-and-gold threat of you-know-who just over the county bounds to the north.
Sand: 10/10 (a uniquely sensual feel!)
Swimming: 9/10
Parking: 8/10
Puck around space: 3/10 (short passing game only)
Scobe factor: medium/high (but confined to the village)
Flies: none 99
Cones: Allihies village
Posted on Jun 11th, 2013
Only forty minutes from the city beautiful Coolmaine beach is a safe bet if you want to avoid cider partying scobes and smelly chip vans...
Posted on Jul 14th, 2011
Tops off, fishin rods out and flagons at the ready: some anthropological observations on the scobe species when the sun comes out...
Posted on Jun 21st, 2010
Perfect for surfing, Long Strand is the quiet next door neighbour of celebrity beach Owenahincha....
Posted on Jun 15th, 2010
Less than 15 minutes from Clonakilty cosy Red Strand is one of Cork's best kept secrets...
Posted on May 24th, 2010
One of the county's top blue flag beaches, this spot just beyond Kinsale has it all..