Why Cork People Should Be Vaccinated First
25th Jan 2021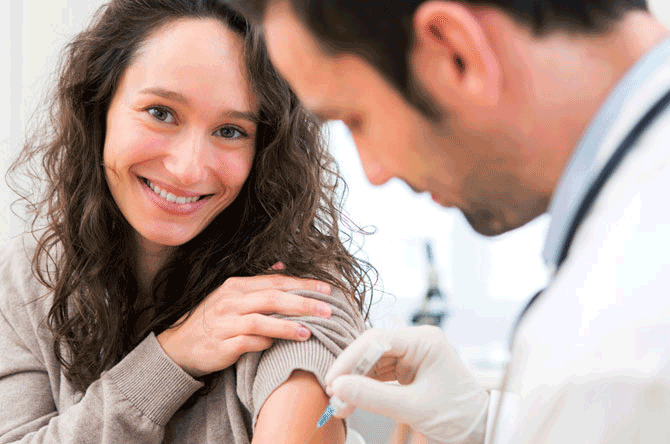 Minister of Health and former Mr. Potato Head impersonator, Stephen Donnelly, has said that almost the entire country will be vaccinated "by the end of September" which will allow us get back to relative normality.


Cute as a fox, the Wicklow TD didn't actually say what year he was talking about and given the governments track record on other "urgent" health projects like the National Children's Hospital, this is obviously political speak for September 2032 (ish) – at which point, knowing the litany of health related cock-ups that have gone before us, it wouldn't surprise us if we find out afterwards that we were actually all injected with tears from Conor McGregor after being belted around the ring again last Saturday night.


The slow and painful trickle of covid vaccines into the country is like trying to watch a Youtube video in one of our great county's 6,810 internet blackspots (thanks, Leo) – for a moment there is hope as you get couple of frames in a row - but before long it's all jammed up and stalled again and you feel like punching a Fine Gael election manifesto.
By the time the Dublin government's vaccination blunderbus finally stumbles into town and starts vaccinating Corkonians en masse, you'll probably be told to get your shot at the Event Centre on South Main Street and that you can get there on the Cork LUAS powered exclusively by Clonakilty cow farts.
At that stage, it's likely covid-19 will have mutated so much that getting the current vaccine will be as effective as lighting a lovely scented candle you got from a hippy at a market stall in Bantry.
This is why Corkonians need to club together right now and insist that either we are vaccinated first or else we should start making the stuff ourselves. Seems like a no brainer to us, but let's go through the more glaringly obvious reasons why all Corkonians should jump to the top of the vax-queue.
Jazz or War
Nobody wants civil unrest or a war over vaccines, but if you thought the postponing of the Olympics, the Euros and Paddy's Day 2020 was bad, wait until you see the reaction if the Cork Jazz Festival is postponed again. It'll make the storming of The Capitol in Washington look like handbags outside a Washington Street boozer on a Thursday night. This should be a huge incentive for the government to prioritise vaccinating Cork.
Even then we couldn't guarantee that Corkonians could be completely pacified. That said, if we're all vaccinated in time for the hurling and football championships and allowed to pack out Páirc Uí Chaoimh to support the Rebels (especially when they take on cocky All-Ireland champions Limerick), then it may defer Cork's cessation from the Republic of Ireland for some time.
Protect the Nation's Geniuses
With all the right wing anti-science conspiracy crackpots up in Dublin regularly protesting about covid restrictions, the Rebel county would be a far more amenable place to start vaccinating with a much bigger appreciation down here for science. Even when it comes to the things like the Young Scientist competition we're continually top of the league and Ireland should really be protecting its geniuses – after all, they'll be the ones making the vaccine for the next pandemic.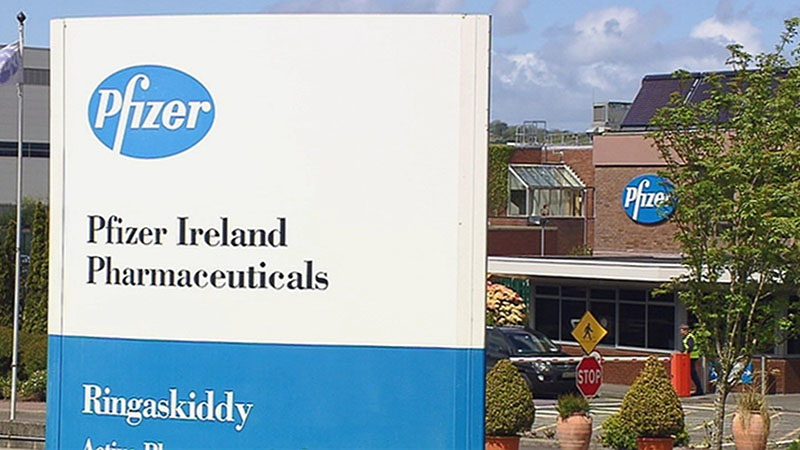 Give Us The Recipe
Speaking of which, if the government refuse to prioritise us, then with all our young, scientific whizzkids and pharmaceutical industry wisdom surely we could start knocking out the vaccines ourselves at home while Donnelly's Vax in the Jax clustershambles rolls on into 2023?
Every household has a Darina Allen wannabe who has spent most of their lockdowns making banana bread so now is the time to really put those skills to proper use by banging out vaccines. All we need is someone inside one of the big pharma companies to accidentally on purpose email us the 'magic formula'.
Animal Pharm
Seriously, though, with Leeside literally teeming with massive pharma plants, and some of them directly connected to companies making covid vaccines abroad, like Pfizer, maybe the Lord Mayor should temporarily ban the making of drugs like Viagra in Cork (by declaring Cork an independent state for at least a few weeks) and force those factories to make covid vaccines instead – none of which could leave the Rebel county until we're all double vaccinated. If it worked out we could really toot our own horn!
Sponsors
PROC Mailing List
On Today
Forum Latest
The Official Man Utd Thread - Part 3.
56 sec - 1,216,899 views
The Official Celtic Thread
2 min - 1,787,462 views
great shit players
3 min - 31,244 views
Former Rugby International being prosecuted for Fraud
3 min - 9,654 views
President Biden 2020-? - Official Discussion Thread
4 min - 36,874 views
Leo Varadkar
5 min - 237,931 views
The Official Arsenal Thread - Part 2
5 min - 660,357 views
Jesus lads, 'tis looking like BREXIT!
9 min - 1,951,154 views
Wuhan Wheeze
11 min - 2,308,485 views
Training Run Times
13 min - 3,459,598 views
Interesting article about concussion in rugby
23 min - 18,429 views
Premier Senior hurling 2021
23 min - 36,776 views
Lower Intermediate Hurling 21.
34 min - 2,027 views
R Kelly
49 min - 5,600 views
Katherine Zappone being appointed on cronyism
49 min - 37,865 views
Unquiet Graves
52 min - 8,240 views
Gardai
53 min - 144,237 views
Cork Footballers
1 hr - 13,628,524 views
Ryder Cup 2021
1 hr - 4,317 views
The Action Plan for Housing.
1 hr - 96,521 views