Jazz Musician Put In Induced Coma Until 2024
31st Oct 2023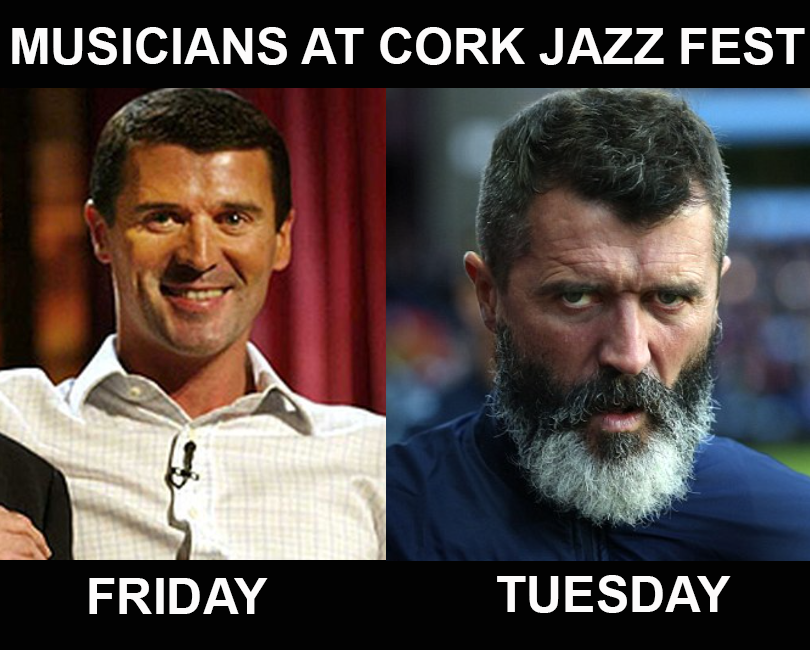 Musician Gearóid Buzz is to be placed in an induced coma having played a record 37 gigs over the jazz weekend in Cork.

The saxophonist played a mix of intimate jazz gigs to appreciative music fans as well as a stack of soulless big-bar culchie sweat boxes where he was asked for "Zombie" by The Cranberries on average every 8 minutes by coked up 23 year olds all wearing the same suit.

Professor Corneilius Slutt at the Department of Biology at Munster Technological University [insert new college name if it has changed again by the time we go to print] said that Mr. Buzz lost approximately 20kg in body fat in the space of five days but would survive the festival yet again.

"This would be extremely dangerous except for the fact that he maintained a strict diet of Guinness and hotdogs for the five days which supplied just enough energy at each gig to play fifty minutes of jazz standards before crawling to the next gig."

While in an induced coma, Gearóid will be attached to the gas network, supplying enough Guinness methane to heat 10,000 homes.
Sponsors
PROC Mailing List
On Today
| | |
| --- | --- |
| | |
Forum Latest
ok