Jack and the Beanstalk
20th Aug 2021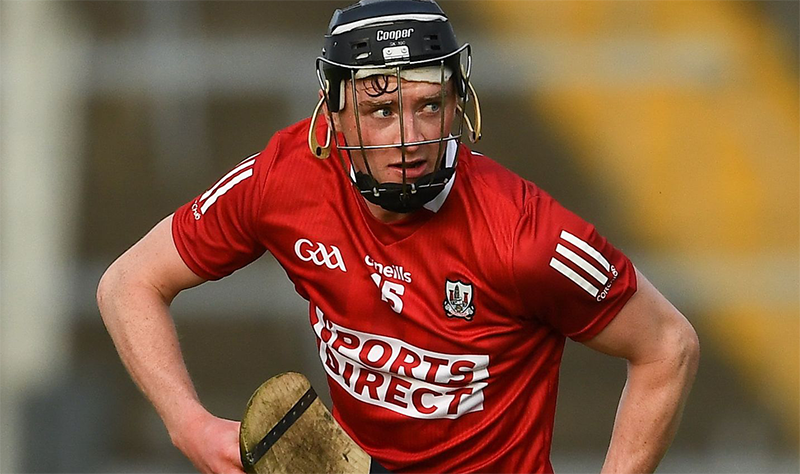 Like Italians being judged on their football or Germans being judged on the punctuality of their trains, Corkonian pride is undoubtedly directly related to the success of its hurlers.
The starting fifteens have been released tonight and our thoughts have turned from revelling in beating Kilkenny to taking on the All-Ireland champions.
The task is mighty. Limerick have beaten us twice this year already, along with every other team that has been put in front of them. They've pulled some strings to ensure Peter Casey's red card suspension was rescinded and they made bits of poor Waterford.
Still, Cork fans believe we can do it. We put our faith in youth.
Limerick's Kyle Hayes who is as tall as a robot tree on Grand Parade, may be the one tasked with tailing young Jack O'Connor this weekend especially if he drops back to the half-forward line like he did against Kilkenny. Not only did the shrewd move by Kingston create space for "the two biys inside" (Hoggie and Alan Cadogan) as Brendan Cummins kept saying, it also allowed Jack to show off how he can smash big points over from distance when the game is in the melting pot.
Hayes is a teak-tough, large, fast and furious defender (his wonder goal against Tipp is second only to Tim O'Mahony's goal-of-the-season-bar-none against Dublin), but will he be able for Cork's lightning bolt, Jumping Jack Flash?
The Cork crowd really love 'Jack Sars' and why wouldn't we? He's more lethal in front of goal than any other Cork player for at least a decade. When he gets the ball in a bit of space and turns towards goal, the Rebel roar rises because we know he can outrun anyone and, the bit that really thrills fans, is that he's always looking for a green flag. And oh boy, does that get us going!
O'Connor's speed must be surely forcing RTE producers to take hurling sub-commentators aside to say they're overusing the phrase "he really put on afterburners there, Marty". Even the Sunday Game's resident Cork begrudger-in-chief, Michael Duignan, has managed to articulate plenty glowing praise on the young Corkman. Now that's saying something.
As the league went on, many fans doubted Jack was the answer to all their small-ball prayers. Too slight. Too young. Not winning his own ball. Too...Sars-y.
But the magic beans he planted earlier in the year have sprouted into an enormous hurling beanstalk. It's well into August and Cork have finished climbing it. Now they're banging on the big bad giant's front door: Come out, Limerick! Come out ye langers!
And you can be sure they'll come out fighting. They love a good scrap up there.
This week we've been day-dreaming a lot about what the scenes might be like immediately after the final if Cork can slay the Limerick giant. We've been mainly thinking about Hoggie. In 2013 everyone thought he had won it with a last second injury time point against Clare, but it wasn't to be.
We all thought Cork would push on the following year with JBM at the helm, but the momentum petered out. The same could be true of next year too albeit with a lot more successful U20 and minor players chomping at the bit. The time is definitely now.
There isn't a Rebel anywhere who wouldn't like to imagine the beautiful, beautiful, beautiful sight of Hoggie removing his white helmet, beaming from ear to ear and walking up the famous steps of the Hogan Stand – complimentary back slaps and frantic head rubs all the way to the top.
Can you picture him there shaking hands with Michael D. and the President of the GAA (who Marty will no doubt tell us is from Bishopstown) and then being handed the Liam McCarthy Cup?
Honestly, you'd hear the Rebel roar in Snowdonia.
Then, the speech. We'll love it and all agree that it was amazing (and that his Irish wasn't too bad), but, with the brain overwhelmed with joy for Hoggie, we won't remember a word of it until we see it again the next day. He deserves this more than any other hurler in the country.
Thinking about it now, if this all-star Limerick team had any sense of decency at all, they would do the right thing and let Cork win the game so Hoggie can have the cup. Most of those feens have two All-Ireland medals already. Ah come on like, what more do ye want lads?
By now Kieran Kingston has laid out his secret plan to unlock Limerick. The players have been briefed. If the giant is going to be slayed, they know how it's going to be done.
Our money is on Jack and the Beanstalk.
Sponsors
PROC Mailing List
On Today
Forum Latest
Cork hurlings next manager
3 min - 20,338 views
Gemma O Doherty
15 min - 225,877 views
The Official Golf Thread
31 min - 262,103 views
What is the finest building in Cork?
50 min - 411 views
Little things that are immensely satisfying
58 min - 19,066 views
Wimbledon 22
1 hr - 1,828 views
Book by Eunan O'Hailpin & Daithí Ó Corráin
1 hr - 56 views
Cork Hurlers - Part 2
2 hrs - 16,482,248 views
Your Mental Health
2 hrs - 94,012 views
Cyclists
2 hrs - 499,710 views
Jesus lads, 'tis looking like BREXIT!
2 hrs - 2,188,055 views
John Peel's Record Collection Goes Online
3 hrs - 765 views
Cork City Sports
7 hrs - 909 views
Cork city has gone to the dogs.
7 hrs - 575,409 views
The Official Man Utd Thread - Part 3.
7 hrs - 1,614,597 views
What TV Series Are You Watching Now?
8 hrs - 478,206 views
What are you listening to right now???
8 hrs - 3,143,253 views
Cork Footballers
8 hrs - 14,514,695 views
Independence, what does it mean to you?
9 hrs - 186 views
PROC All Ireland "Name the Winners" Competition 2022
9 hrs - 9,234 views