PROC T-shirts Now Available in Primetime
17th Aug 2021
Just in the nick of time for All-Ireland Hurling Final Week, the original PROC t-shirt is now available from Primetime, 8/9 Washington Street.

They cost the same as our online shop, you can pay in cash and, as a bonus, you get to interact with a real human being from Cork....instead of one of dem aul computer tings.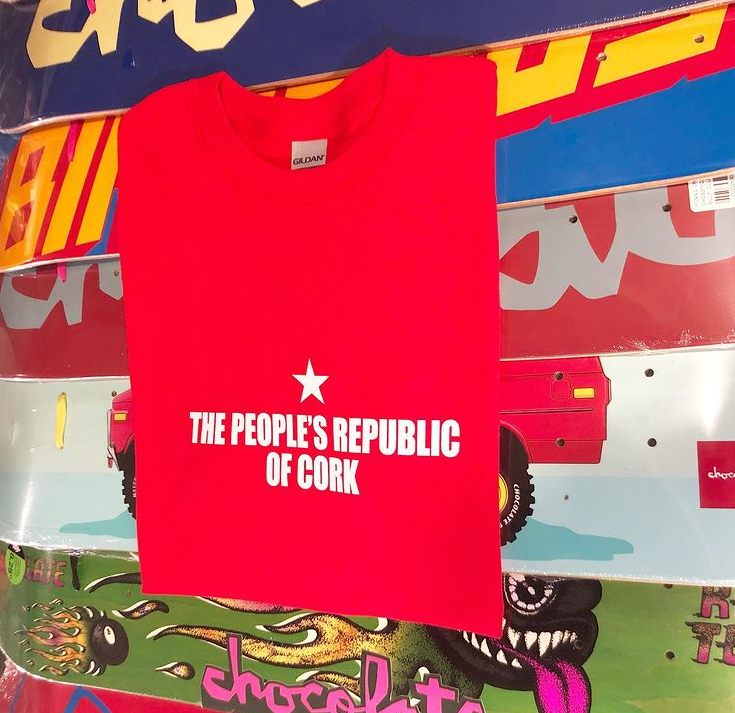 Primetime's opening hours:
Mon-Thurs 9:30a.m.–6p.m.
Saturday 9:30a.m.–6p.m.
Sponsors
PROC Mailing List
On Today
Forum Latest
Cork hurlings next manager
7 min - 20,338 views
Gemma O Doherty
19 min - 225,877 views
The Official Golf Thread
35 min - 262,103 views
What is the finest building in Cork?
54 min - 411 views
Little things that are immensely satisfying
1 hr - 19,066 views
Wimbledon 22
1 hr - 1,828 views
Book by Eunan O'Hailpin & Daithí Ó Corráin
1 hr - 56 views
Cork Hurlers - Part 2
2 hrs - 16,482,248 views
Your Mental Health
2 hrs - 94,012 views
Cyclists
2 hrs - 499,710 views
Jesus lads, 'tis looking like BREXIT!
2 hrs - 2,188,055 views
John Peel's Record Collection Goes Online
3 hrs - 765 views
Cork City Sports
7 hrs - 909 views
Cork city has gone to the dogs.
7 hrs - 575,409 views
The Official Man Utd Thread - Part 3.
7 hrs - 1,614,597 views
What TV Series Are You Watching Now?
8 hrs - 478,206 views
What are you listening to right now???
8 hrs - 3,143,253 views
Cork Footballers
8 hrs - 14,514,695 views
Independence, what does it mean to you?
9 hrs - 186 views
PROC All Ireland "Name the Winners" Competition 2022
9 hrs - 9,234 views