J'Like Cork J'ya? and Other Heavily Loaded Questions We'll Ask You If You Move To Cork
27th Sep 2021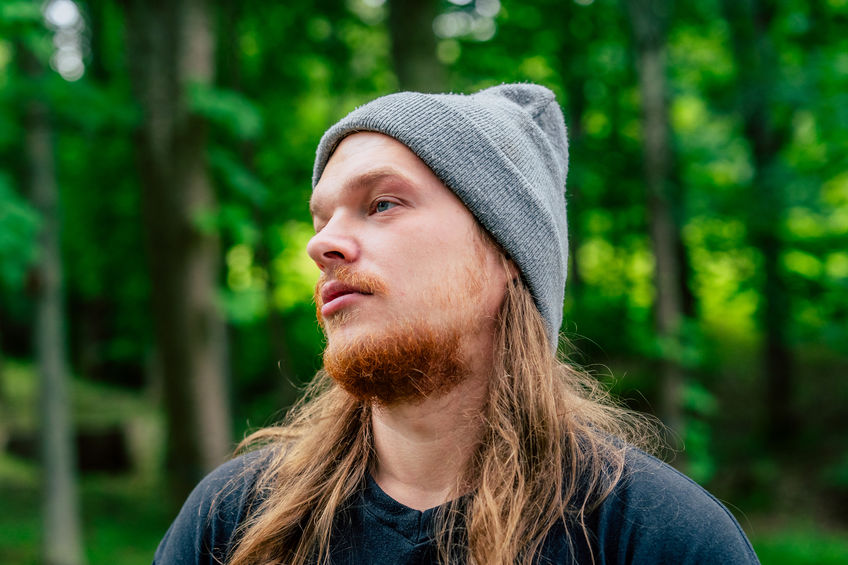 J'ever see someone with "currently living in Cork" on their social media profile and think to yourself "currently? oh right, are you thinking of moving somewhere else, is it?".
Somebody who had the privilege of actually being born and bred in Cork would never say something as controversial like that.
This 'present tense' offensiveness is usually a blow-in thing, making it sound like their presence here is temporary – like they are undecided about where they'll be in the future. Hard to understand really.
If someone from Not Cork moves here, you'll welcome them like a long-lost brother or sister and become an unofficial tour guide, advocate and mentor to help them settle in The People's Republic. They might be a friend-of-a-friend who has moved down from Donegal or a new work colleague from Spain or Samoa. It doesn't matter who it is or where they're from, we Corkonians take this task extremely seriously.
J'LIKE CORK J'YA?

We feel obliged to make sure people who move here are delighted with their decision to do so. And in fairness, this being the place it is, there usually isn't much you need to do only let them walk around and soak up the atmosphere or send them to one of tens of thousands of life-changing beauty spots around the county. Their frontal cortex will do the rest.
One of the first things you'll always ask somebody who has come here from abroad is 'do you like living here?'. It might be posed with a friendly smile, but it's a heavily weighted question that only a response laden with glowing positivity can help avoid a rare inquisition.
We get a real buzz when Not Corkers tell us how much they love Cork. For Americans it can be the endless supply of ancient castles, historic forts and beautiful cathedrals. For Brazilians it can be how safe it is to walk around on your own at night. For Italians it can be our exquisite food or people striking up random conversations. For Brits it might be something as simple as there always being petrol at the filling station.
However, to come across somebody who doesn't instantly realise that they are living in the best place on earth is an afront to the Cork psyche. Even meeting some head who has moved here from abroad who complains that it rains too much is like being punched in the gut.
You're thinking: but sure what about everything else that's daycint about Cork? How is rain even a thing, like? Have you even tasted how beautiful that rain water is, feen? Sure, your country's tap water is so manky you have to buy drinking water from a shop. What about that?!
And while we're at it sure wasn't it beeeeoootifil there last Sunday week? It didn't even rain in the afternoon or anything, like – you could'a gone down to Kinsale or Clon or Sheeps Head!
If you're the one who took on the task of Unofficial Host and Tour Guide, to lose a someone who you have spent so much of your time on in this "tragic" way is very hard.
It's like a doctor lying in bed awake who has lost a patient on the operating table – thoughts going round and round in your head all night: was this unfortunate soul going to depart this world anyway or was there something more that you could have done to save them?
Should you have
brought
them to a hurling match down the Páirc instead of just sending them a youtube link to some highlights of the win over Kilkenny? Maybe bringing them to the top of Shandon rather than just pointing out it's beauty on the city's skyline would have convinced them to stay. Was Pat O'Connell even there to direct a friendly ball-hop at them when they visited the English Market?
Luckily, these desperate incidents where those from Not Cork choose to self-harm by leaving Cork are extremely rare. Our research shows there have only been a handful of people from Not Cork in the last 20 years who left in a huff – most of them tried playing for Cork City FC.
Those who choose 'darkness' and turn their back on Cork, often do so because they want to return to their families abroad (though the correct course of action should really be to move the family to Cork) even if this means returning to somewhere out foreign that feels like it is about 100 yards from the surface of the sun with wild fires, earthquakes, volcanos, terrorist attacks, and, worst of all, no hurling.
When people decide to leave Cork we need to be more understanding and sympathetic. We need them to know that it's ok for them to be wrong, that it's ok to make mistakes and that it might take living elsewhere for a period to realise the tragic, glaring, face-palming error of their ways.
Sponsors
PROC Mailing List
On Today
Forum Latest
How many fucking Pride weekends are there?
3 min - 175,582 views

Strokestown incident
7 min - 56,594 views

Cork Hurlers - Part 2
7 min - 17,918,247 views

Today's show, 98.3fm [4pm, Fridays]
8 min - 279,524 views

Rate the last movie you watched out of 10
11 min - 2,590,996 views

Training Run Times
18 min - 3,562,655 views

THE Official Cricket Thread
36 min - 63,607 views

Europa league final.
53 min - 7,445 views

Russia's unjustifiable war of aggression in Ukraine
56 min - 693,966 views

The next Government
60 min - 469,156 views

Sports Forum Trivia Thread
1 hr - 196,785 views

Philip Schofield......any one shocked?
1 hr - 37,074 views

Jesus lads, 'tis looking like BREXIT!
1 hr - 2,476,672 views

Live at the Marquee 23
2 hrs - 7,166 views

TheGaff.ie
2 hrs - 144 views

Racism in football
2 hrs - 105,805 views

Cork Footballers
3 hrs - 15,308,979 views

FA CUP FINAL 2023
3 hrs - 579 views

THe Conor Mcgregor thread
3 hrs - 477,679 views

Must.... Own....property....
3 hrs - 128,415 views

ok