Thanks Dublin - This Month's Top 5 Things to Be Grateful to The Pale For

In the Republic of Ireland a 900 sq km tract of land on the east coast is sucking the life out of the rest of the country. Cork's 7500 sq km is the biggest loser in this on-going and outrageous pilfering of the country's resources.

Here are the top five insults to Cork that have occurred in recent weeks.

No Buses in Cork But Everything's Grand in Dublin
You can be sure that if the big American multi-nationals in Dublin like Facebook and Google cracked the whip because their snowflake employees had to walk to work in the rain the Dublin polly-a-tishuns would be climbing all over the unions and management like a Kilkenny full back line to get the bus strike fixed.

Us lesser beings outside the Pale are not worth the effort though. As long as Dublin's buses are helping to clog up the filthy capital everything's alright.

The Dublin media controversialist turned transport minister who appears on television like a cross between a lamppost and an antique dealer having a midlife crisis arrived in office with little more to his credit than a string of past-quotes lavishing praise on the performances of Anglo Irish Bank and Irish Nationwide.

Shane Ross wants nothing to do with the bus strike not because of some political or economic philosophy but because it doesn't affect his constituents in Dublin-Rathdown.

Thanks Dublin.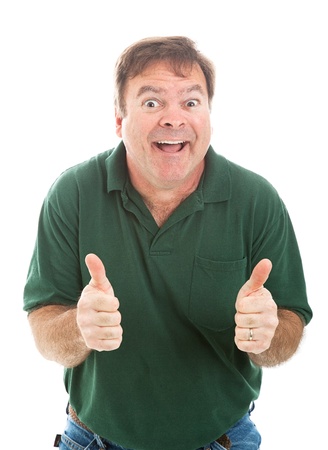 Cork Airport's 'Trojan Horse'
After all the dirty ball fought for on their behalf by Cork to help them get them a license to fly transatlantic routes out of our airport, Norwegian Air are suddenly floating the suggestion that maybe the Rebel runway, at 2.1km, isn't long enough for their planes after all.

Bizarrely, it has taken a Tipperary TD, Alan Kelly of the Labour party, to call Norwegian's bluff. He has suggested the airline is a 'Trojan horse' whose real intention was to fly from Dublin with its 2.6km runway all along – effectively using Cork to win the license with the complicity of the Dublin Airport Authority.

It's hard not to share his cynicism. Worringly, but unsurprisingly, Cork's politicians are making the same amount of noise on this one that you'd hear on Cork's runways between 7pm and 8pm on a Thursday: silence.

With Shannon's main runway being over 3km it perfectly highlights how short Cork has always been left when it comes to infrastructure. Thanks Dublin.

The Dublin Wall
The Dublin based OPW which stands for 'Obscene Patronising Wall' wants to do a cheap job protecting Cork City from flooding by building a concrete monstrosity along the banks of the Lee.

Cork Chamber and the Cork Business Association have found themselves isolated in their support of the OPW's plans leading to concerns locally. Aside from the hugely popular 'Save Cork City' movement significant numbers of local businesses have come forward to suggest both organisations don't represent their views – the unsightliness of the walls vastly outweighing the benefits of questionable flood prevention for these proud Corkonians.

In Clontarf, Co. Dublin a similarly ugly concrete flood wall built over the last two years is now to be reduced in height by a foot after protests from locals and motorists whose view of Dublin Bay was fully blocked.

Sense has finally prevailed but not after a string of expensive consultants reports and an energy sapping fight by residents. And of course the demolition costs could have been avoided if citizens' opinions had been properly considered in the first place.

Many at the recent public consultation in City Hall found the OPW to be patronising and arrogant: the big boys had come to lecture the silly culchies in how they'd be reshaping the city. Thanks Dublin.

The Event Centre
This shamble-a-thon perfectly highlights the ineptitude of Cork's TDs who are far more loyal to their parties than they are to Cork. Because of this you will never hear a Cork TD say that a major local problem is a red line issue – they are all far too timid. Corkonians should assume the event centre will not be built in their lifetime but Dublin almost has more event centres than Cork has hurling All-Ireland's.

Thanks Dublin.

IBEC's Neck
Last Monday Fergal O'Brien from the Irish Business and Employers Confederation (IBEC) did an interview on RTE Radio 1's Morning Ireland business news section – a daily slot for Dublin corporate executives to get their message out with little or no challenge from its 'light touch' host (and far from the interrogation meted out by the show's main presenters to most guests).

O'Brien said his group, arguably one of the most powerful lobby groups in the state, wants to see more investment in the capital's infrastructure to reduce its terrible "congestion" to make it "a world class city" and this should be prioritised over investment in what Dublin based business lobbyists increasingly and patronisingly refer to as "the regional cities".

Our ears are still bleeding from the deafening bells of irony that rang out as he spoke. If 40% of the country's economic activity wasn't greedily hoarded inside Dublin's M50 motorway then people from other cities wouldn't need to pile into The Pale's already jam packed roads and housing stock to get a job. The national narrative that Dublin must continue to suck the life out of the rest of the country shows no sign of being challenged.

Thanks Dublin.
Posted on Oct 23rd, 2018
No sleeping in tents, no worries about the weather, your car won't get stuck in the mud and best of all you don't even have to leave Cork...
Posted on Oct 22nd, 2018
If you're coming to Cork to show off your pentatonic scales, we're really looking forward to seeing you but don't forget to practice your banter and leave the jazz orgasm face at home...
Posted on Oct 8th, 2018
The building boom is back. Are you a hospital consultant thinking of getting into attic conversions or the CEO of a Fortune 500 company that fancies a career in roofing? Then know how proper langers treat their customers....
Posted on Oct 1st, 2018
In Europe's friendliest city more than one bicycle is stolen every..eh....several days. That's a whopping 0.05% of the population. Be careful out there....
Posted on Sep 17th, 2018
An 83 year old man foiled a three-man raid in Glanmire last Saturday evening and in the process delivered a beautiful kick up the arse to one of the humiliated raiders. Who else needs a Dinny Funt?