Semi Final Flashbacks - Cork V Limerick Preview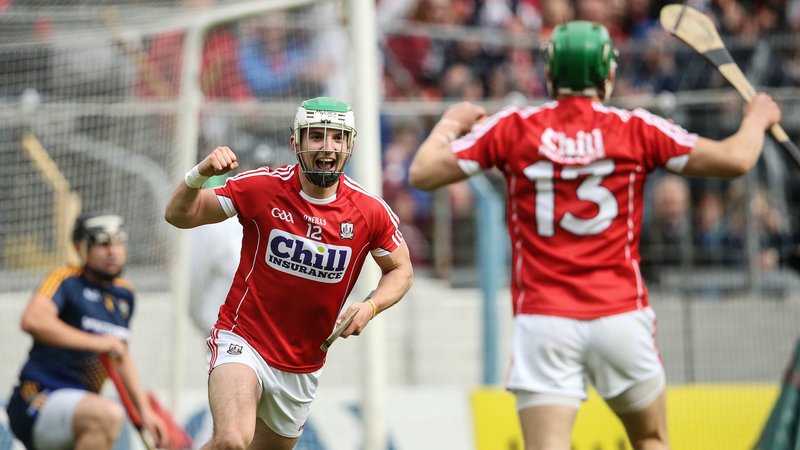 This is it now.

We were here last year. Munster champions, on the crest of a wave, with only another Munster team standing between us and an All-Ireland final. Unfortunately, Waterford were victorious that day and were well worth the 11 point win. It broke our Rebel hearts.

Their former manager Derek McGrath has recently admitted he was surprised at how easily his team were able to burst up the middle of the Cork defence that day – they put four goals past Nash.
Rebels hated seeing their beloved hurlers limp out of the All-Ireland series after such barnstorming performances in Munster. The old suspicions about the curse of being Munster champions seems to have gained credence.

Whether it is a lack of game time in the lead up to the semi-final or whether the psychology of having already won the province allows teams to not want the victory as badly as the team who are coming through the backdoor, it's hard to say.

Cork fans have been discussing this for almost a year. It's a repeat of the soul searching discussions after the Rebels won Munster in 2014 only to be beaten out the gate by Tipperary in Croke Park in the semi-final.

The conclusion, among fans at least, seems to be that teams that lose in Munster are hurting more and when they come up against their recent victors in an All-Ireland semi-final, the motivation to win, driven by bags of bitterness and spite can be amplified to great effect by management.

'Go prove to us that you aren't losers'.

'Look at this crowd of supposedly 'pure hurlers' prancing around the place with their Munster final medals thinking they are Gods. Put them in their place.'

You can have all the sports psychologist tricks you want but there is no bigger motivation for any GAA player than to think their opponents have a high opinion of themselves. Arrogance to a GAA player is like a red rag to a bull.

Tipperary's Shane McGrath recently gave an interview saying that the biggest motivation for him in the 2014 All-Ireland semi-final was listening to the praise being heaped on Cork's centre field duo Daniel Kearney and Aidan Walsh after Cork won Munster. McGrath believed the media were saying the two Rebels were nailed-on All-Stars.

It doesn't matter that the praise was exaggerated in McGrath's own head and that the two Cork players happen to be very humble, unassuming men – all he needed was some fuel to boil the spite pot needed to "do" Cork that day.

Limerick will arrive in Croke Park on Sunday with the same bitter mind set that allowed Tipp to take Cork apart four years ago. They drew with Cork in Páirc Uí Chaoimh on the June weekend with fourteen men but Cork went on to win the province. In their heads, Cork will need to be brought back down to earth. The sending off will have to avenged and no doubt the talk of Cork being a superbly skilful team will be used by Limerick as motivation too - expect Cork's top players to be roughed up early and often.

For Limerick fans the logic must surely be that with 15 men and a neutral venue they should win out. Their performance in Páirc Uí Chaoimh was impressive but it was greatly helped by a period of Cork malfunctioning.
In the second half Cork gave away a plethora of scores during a spell of uncharacteristic and bizarre decision making. Standing in the Blackrock End it was noticeable to many fans that this period of 'brain farting' coincided with the emergence of the blinding evening sun shining into the retinas of Cork's defence.

When the Rebels finally gathered themselves the sun had slipped behind the clouds in the distance over the north side. The sunshine is just a theory but other than that it's difficult to explain such a stream of unforced errors that allowed Limerick to rack up scores.

If there was a positive from the draw it was that it was good to get this gremlin out of our system in the relative safety of a game that wasn't a knockout. Repeating this won't do on Sunday but Cork are showing strong evidence that they are learning all the time and willing to change things up quicker than previous regimes.

This Cork team are big on drama and tension so expect your heart to thump right to the end. Expect to be on the edge of your seat until the final whistle. But also expect to be tapping fellas for All-Ireland final tickets this time next week!

Get your PROC t-shirt here in time for the match


Posted on May 18th, 2019
In part deux we look at ways we can all help make Cork's Huguenot Quarter become a little more French by changing our accents, taking up chain smoking and having multiple affairs with beours we don't even like...
Posted on May 11th, 2019
With our insatiable appetite for tourists, maybe it is now time to ramp it up and go all-singing-all-dancing frogs legs, onion necklaces and stinky cheese...
Posted on May 4th, 2019
Even though we are a notch above the rest, Cork people aren't all the same – perfection doesn't mean we are homogeneous.Travel around the city and county and you'll find some quirky traits that make each of the jewels in Cork's crown unique
Posted on Apr 4th, 2019
The relentlessly repetitive single word script and leave-whenever-you-want audience policy is sure to be a hit in theatres from Buttevant to Barnet and Brixton to Broadway....
Posted on Mar 13th, 2019
When minority languages try to recover from historical oppression, it is the death-by-a-hundred-thousand cuts inflicted by the native population themselves that properly ensures a language is extinguished..