Pure Hurling V Puke Hurling
If Cork win the All-Ireland hurling semi final against Waterford on Sunday it will be one of the most spectacular turn arounds in fortune for any county in the space of twelve months.

Take a flick through social media from this time last year or trawl through pages of heart-breaking disappointment on the PROC sports forum about the terminal decline of the county's small ball game and the miserable mood is in stark contrast to the bounce in our step this year.

Online commentary is often irrational but it is insightful in determining the real mood of real fans. If last year's mood was like a grey day in January with a howling gale and torrential rain this year it is like a cloudless summer solstice balmed out on a beach in west Cork with Bob Marley's 'One Love' chugging along in the background.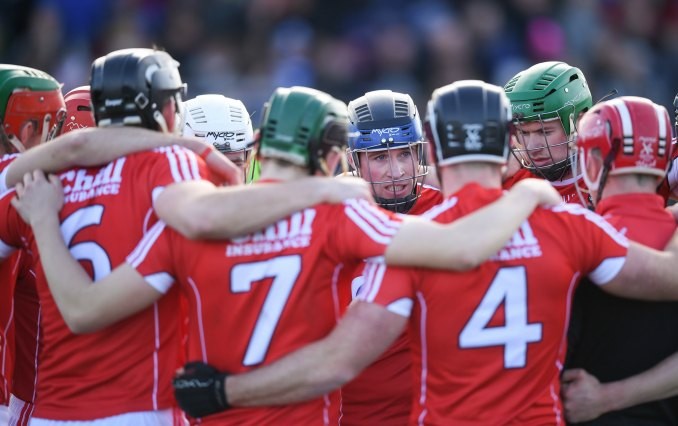 The champions Tipp are gone. Their much famed mental weakness to be able to put back to back titles together is legendary but Cork exposed many of their flaws in May and Galway, despite an error ridden performance, learned their lessons and were able to pick them off. If Cork prevail on Sunday the Rebels won't fear the Tribesmen.

Gone too are the Cats, last year's finalists. At this stage their hurling jerseys have been packed away for weeks and the moths balls will have taken hold. Most televisions have probably been packed away too along with the black and amber flags and bunting that is usually on show until mid-September.

There'll be a new All-Ireland hurling champion this year and it will be a county with a coastline. Even if we weren't involved the lure of counties with a serious Liam McCarthy drought finally quenching their thirst is already exciting. Galway and Waterford fans are dreaming big but the Rebels are here too and Cork fans are ecstatic. Here are five reasons Cork will win:

'Widerford'
They say if you throw a hundred punches you're bound to land one but the number of missed punches the Deise have been notching up this season is eye watering. Against a fully fit, pumped up Cork defence in Croke Park the Deise will have their work cut out for them if they intend to keep shooting from distance.

Remember, Cork finished the Munster semi-final with 14 men after corner back Colm Spillane got a second yellow but the Rebels still managed to shut Waterford down like a Pana Starbucks café. We're likely to have a full compliment of defenders this time round when the game is in the melting pot too. Ominous for the Blaas, we think.

Pure Hurling V Puke Hurling
Is it morally acceptable for teams like Waterford to pile bodies behind the ball to make games look as interesting as watching log jams at the Jack Lynch tunnel? We believe the hurling Gods will send their final judgement at 5pm on Sunday. With the feline inventors of the style already out, if Cork unlock Waterford for a second time this season it will surely be the final curtain for the 'puke hurling' blight and a return to the stylish 'pure hurling' historically purveyed on Leeside. The Hurling Gods will be are on our side.

Lethal Lehane
The Midleton maestro's performances against Tipp and Waterford were sublime and although he was quiet against Clare in the Munster final due to injury we expect him to torment Waterford again as his relationship with Anthony Nash is now virtually telepathic.

His point on 15 minutes in the Munster semi-final was beyond belief. The right handed catch, the magical hurley hand switch, the cheetah like acceleration and a sublime score from the side line shows how ruthlessly efficient Cork have become this year and Lethal Lehane leads the way.

Semi Detached
The Deise's own fans have berated their team for losing so many semi-finals in recent years and their Munster semi-final trimming by Cork compounded their supporters' belief that they have a psychological problem with semis. In the last ten minutes if Waterford are ahead by a few scores Cork fans need to prey on this inner Deise doubt and roar like crazy should their opponents make any errors.

We have nothing to lose but if Waterford lose it will be a massive physiological blow that will undo four years of expectation. It is widely assumed that the Deise 'will be gunning' for revenge on Cork after their resounding defeat in June. Their guns will be no match for our ballistic missiles!

The Rebel Army
Convoys of Cork fans will start leaving the People's Republic for 'Mordor' this Friday and the exodus will continue until Sunday morning as tens of thousands of Rebels pour into the other capital. Joining them will be thousands more Cork fans who live up there (for their sins) so this is likely to be one of the best attended semi-finals involving Cork in decades.

Nash, Lehane and other players have all given interviews lauding fans this year for turning out in huge numbers and roaring the team on at crucial times – particularly when the going got rough during Clare's purple patch in the Munster final.

Once again the sixteenth man has a huge part to play and any Rebel who can make the match needs to be there. Cork and Waterford clashes always come down to the wire so your red jersey and your Leeside larynx have a huge part to play when the clock goes red.
Posted on Oct 8th, 2018
The building boom is back. Are you a hospital consultant thinking of getting into attic conversions or the CEO of a Fortune 500 company that fancies a career in roofing? Then know how proper langers treat their customers....
Posted on Oct 1st, 2018
In Europe's friendliest city more than one bicycle is stolen every..eh....several days. That's a whopping 0.05% of the population. Be careful out there....
Posted on Sep 17th, 2018
An 83 year old man foiled a three-man raid in Glanmire last Saturday evening and in the process delivered a beautiful kick up the arse to one of the humiliated raiders. Who else needs a Dinny Funt?
Posted on Aug 27th, 2018
A buskers' code agreed between buskers, traders and residents is well worth pursuing before wrapping ourselves up in legal knots and slapping low-income buskers with fines...
Posted on Aug 15th, 2018
It has been rumoured for years that Bob Marley lived in Cork...and possibly still does. Only that can explain the manic devotion to the reggae superstar on Leeside...