PROC Guide to Christmas Panic
When Holy God decided to make Jesus, Santa and the elves he didn't foresee the enormous and unnecessary self-imposed pressure Corkonians would heap upon themselves every December. It's a real panic!

Christmas wouldn't be the same without a getting arrested for parking in a disabled spot or being escorted out of a book shop by security because you lost the rag when they told you Rob Heffernan's book was sold out. Here are the top ways you can unwittingly turn into a complete langer this Christmas….


DIY Panic
There's nothing quite like imposing an unreasonable deadline like Christmas on yourself to tart up a room in your house. 'Sure it'll be lovely to have the bedroom done now before de crissmuss', she said.

You didn't think that flat pack wardrobe would take six hours over three nights to put together though and when you pulled up the tongue-and-groove floor the night before the new carpet is to be delivered and installed you didn't think it would take half the paint off the skirting boards with it, did you? You're not going to get away with that one kid so get your paint brush out. Quickly.

Santy is loading the sleigh and you're on your knees sanding and painting. Happy Christmas!

Top tip: Don't ring up any tradesmen to get you out of jail on Christmas week if you don't want to be laughed at.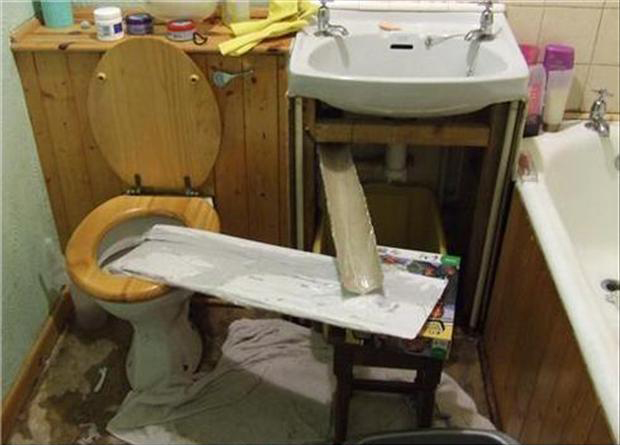 The jacks will definitely be sorted by Christmas


Booze Panic
Off licences and pubs will close on Saturday night and not open again until Monday lunchtime. How will we ever survive? What if we run out of cans at 10pm on Christmas Day - how could we possibly go on living? This is little short of a Christmas emergency so don't be afraid to dial 999. The only way to sleep soundly on Christmas Eve is to buy enough drink to last you through a nuclear winter – instead of talking about "slabs" start thinking about "pallets" and "sheds".

Top tip: Sign up for a safe pass, hire a forklift and a small team of labourers to help you out.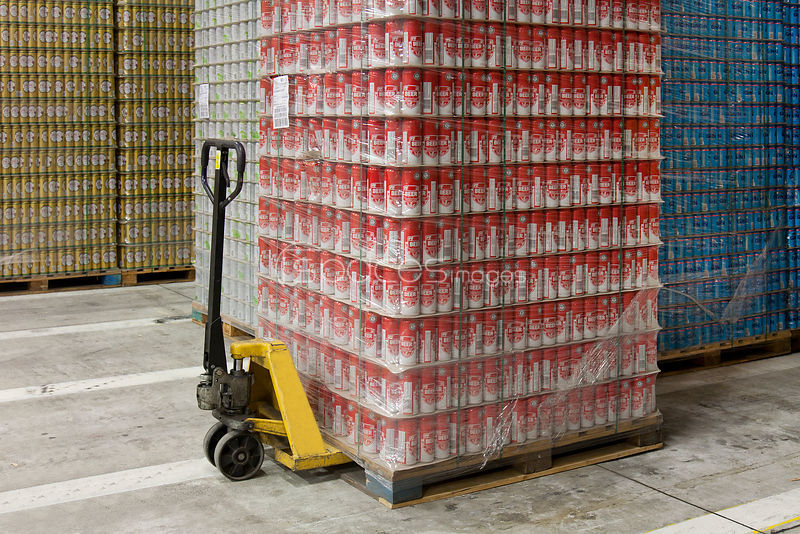 Better safe than sorry

'I Have Nothing to Wear' Panic
She does. There are twenty six dresses hanging in the wardrobe, thirty eight pairs of shoes not including the twenty five in the attic in the "summer box" and enough coats to keep a small army warm in the trenches. And now she wants to go into town on Christmas Eve afternoon to 'look around'.

Top tip: Say something patronising by telling her sometimes wearing nothing is good.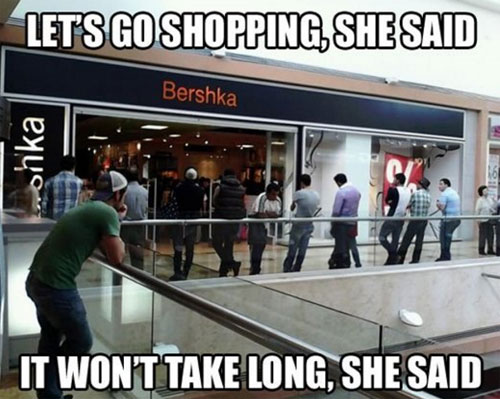 Parking Panic
You've left it far too late to take advantage of one of the city's great Park 'n' Ride facilities so now you've got to drive right into the Christmas Eve madness equivalent of ground zero and pray that you get a 'golden space' on South Mall or Patrick's Quay. You've a better chance of winning the Euro millions but you never know - you might get lucky.

Even if you hit the jackpot you'll probably see the spectre of a traffic warden 100 yards away and have no idea where to get a disc on a rainy Christmas Eve. More panic!

Top tip: Sign up for phone parking right now and you'll never need to buy and punch a disc again!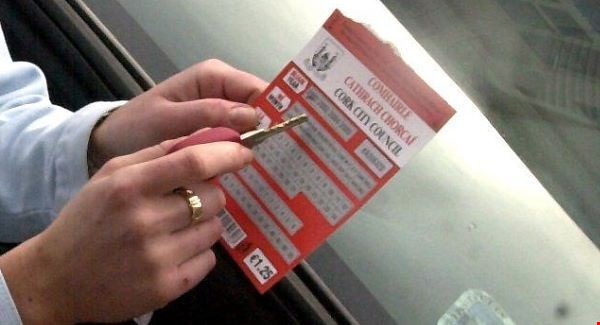 Never again

ATM Panic
You're already at peak pressure and now the credit card machine isn't working in the shop you really want to buy a gift from because there are ten million people around the city trying to buy novelty socks at the same time. You run to the ATMs outside AIB on Patrick Street only to find the queue back to Patrick's Bridge.

Top Tip: There are sneaky bank machines upstairs in Eason's, at the back of Dunnes on Patrick Street (ground floor) and in the Centra on Oliver Plunkett Street…go on leg it!

Glow Panic
What do you mean you must get into the Grand Parade farmer's market and Bishop Lucey Park this weekend to see the Narnia themed winter wonderland? The Glow festival finished last weekend bobbilla!

Top tip: The big ferris wheel is here until Sunday January 8th and that's definitely the daycint-ist bit so calm down. You can wait until the afternoon of the 8th to reignite your panic engines, leg it into town and end up pleading with the crane driver who has just arrived to let you have one bash off it before he takes it down.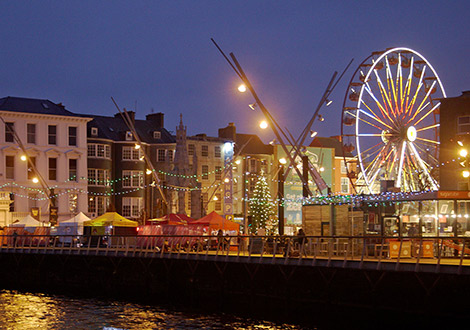 The big wheel keeps on turnin' until Sunday January 8th


Stephen's Day Sales Panic
When the turkey finally lands on your plate at the table this Sunday you could be forgiven for thinking the shopping hysteria was all over but even though we've had Black Friday, Cyber Monday and Silly Saturday you're still only half way there.

This is your one day off before the Stephen's Day sales that start as early as 6am. Ignore the relatives and friends calling over after tea and get to bed early as you need to be in top form if you're going to start queuing on Opera Lane at 4.30am. There are bland overpriced hoodies with up to 20% off to be bought!

Top tip: Sit down, put your head in your hands and come to terms with what a very sad person you are. Reassess your meaningless materialistic life and then decide to become a Tibetan monk or go off sailing solo around the world. Just remember that they're doing half price yachting jackets in the sales! Yay!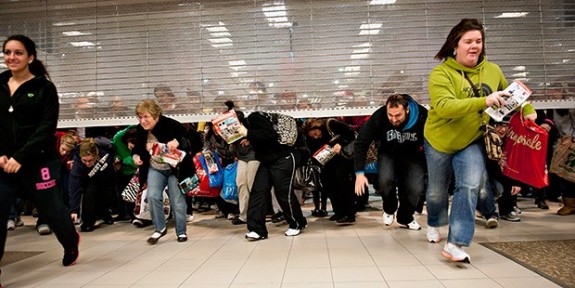 Langballs
Posted on Nov 21st, 2017
Got a langer load of spondoolies you need to hide from that tax grabbing crowd up in Dublin but would love your friends to know about? Join PROC bank today and let us make stashing your cash easier than playing hurling against Kerrymen.
Posted on Nov 14th, 2017
There are political langballs all over the shop trying to divide nations and reverse integration and tolerance. We shouldn't take Cork's contrasting harmony for granted...
Posted on Nov 6th, 2017
The FAI Cup double? The Cup and League double? Or the Men and Women double? Your guide to the mesmerising stack of Cork City FC victories, doubles and double-doubles...
Posted on Nov 6th, 2017
After spending the entire FAI cup booing Cork City goalkeeper Mark McNulty and then witnessing his stunning cup winning penalty save, Dundalk fans are to receive a special award...
Posted on Nov 6th, 2017
John Caulfield achieved the league and FAI Cup double this year clearly making him the king of world football...