Health Minister Aging Five Times Faster Than Growth in A&E Queues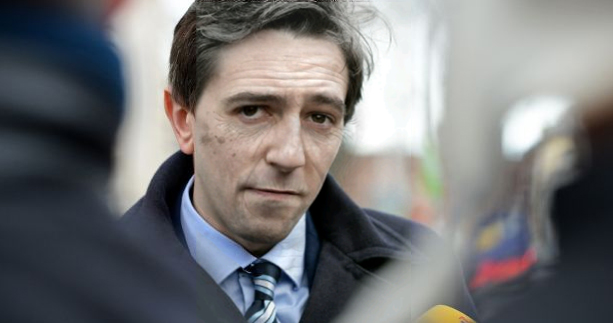 Consultants in Cork who recently met the health minister Simon Harris say that the 30 year old is ageing approximately five times faster than regular men his age.

Rumours suggest the passport office recently re-issued Harris's passport and updated the year of his birth to 1946 adding forty years to the Wicklow man's life to reflect the effects of being Minister for Health in the Republic of Ireland.
"He was full of ideas and youthful enthusiasm when he got here", said a department official, "but
thankfully we have worn him down to the bone with endless lists of bad shit that keeps happening."

With record high waiting lists the Minister's pot of "workable ideas" has been reduced to suggestions that shopping trolleys could be used for patients in Accident and Emergency departments around the country.

"At least that way if patients didn't bring a euro coin they'd have to go home again", said a spokesman for the Minister, "in terms of big ideas to solve the health crisis I'm afraid that's pretty much where we're at in terms of fixing the health crisis".

Although government ministers cannot draw down their huge pensions until they turn 65 years old (unlike the good old days), an exception may be made for Harris who, depending on may actually reach retirement age by the end of this year.

"Given the never ending feed of bad news and problems he deals with daily, Simon Harris is now clinically speaking approaching his twilight years", said geriatric consultant Dr. Helena Riordan, "and provision should be made for his long term care sooner rather than later".

The only thing keeping Harris from putting his name forward for a nursing home at this stage is that he would be adding another name to the waiting list.

Posted on Sep 17th, 2018
An 83 year old man foiled a three-man raid in Glanmire last Saturday evening and in the process delivered a beautiful kick up the arse to one of the humiliated raiders. Who else needs a Dinny Funt?
Posted on Aug 27th, 2018
A buskers' code agreed between buskers, traders and residents is well worth pursuing before wrapping ourselves up in legal knots and slapping low-income buskers with fines...
Posted on Aug 15th, 2018
It has been rumoured for years that Bob Marley lived in Cork...and possibly still does. Only that can explain the manic devotion to the reggae superstar on Leeside...
Posted on Aug 8th, 2018
If you haven't moved abroad in protest after the last time the Panaban was tried or set yourself on fire in defiance then check out our frequently asked questions guide to Panaban's second coming.
Posted on Jul 24th, 2018
This time last year Cork were Munster champions going into the All-Ireland semi-final on a high. It didn't end well. The Rebels have added some steel that should help avoid another semi drubbing but is it enough to beat a tough Limerick outfit?