Health Minister Aging Five Times Faster Than Growth in A&E Queues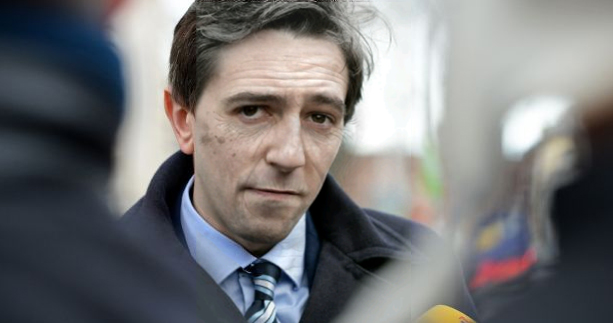 Consultants in Cork who recently met the health minister Simon Harris say that the 30 year old is ageing approximately five times faster than regular men his age.

Rumours suggest the passport office recently re-issued Harris's passport and updated the year of his birth to 1946 adding forty years to the Wicklow man's life to reflect the effects of being Minister for Health in the Republic of Ireland.
"He was full of ideas and youthful enthusiasm when he got here", said a department official, "but
thankfully we have worn him down to the bone with endless lists of bad shit that keeps happening."

With record high waiting lists the Minister's pot of "workable ideas" has been reduced to suggestions that shopping trolleys could be used for patients in Accident and Emergency departments around the country.

"At least that way if patients didn't bring a euro coin they'd have to go home again", said a spokesman for the Minister, "in terms of big ideas to solve the health crisis I'm afraid that's pretty much where we're at in terms of fixing the health crisis".

Although government ministers cannot draw down their huge pensions until they turn 65 years old (unlike the good old days), an exception may be made for Harris who, depending on may actually reach retirement age by the end of this year.

"Given the never ending feed of bad news and problems he deals with daily, Simon Harris is now clinically speaking approaching his twilight years", said geriatric consultant Dr. Helena Riordan, "and provision should be made for his long term care sooner rather than later".

The only thing keeping Harris from putting his name forward for a nursing home at this stage is that he would be adding another name to the waiting list.

Posted on Nov 27th, 2018
With much of the area due to become part of the city in the next few years, Glanmire has confirmed it was just trying to impress the rest of the northside with the "mass brawl" that took place in Riverstown last Saturday morning.
Posted on Nov 20th, 2018
A video taken in Bishopstown of a UFO has been dismissed with a seemingly rational explanation about the sun and the international space station. Fuck that though...
Posted on Nov 13th, 2018
Are you spending most of your day online posting vague, anecdotal evidence to back up your assertion that the Panaban is either the best or worst thing ever? Read on, bubbila.
Posted on Nov 5th, 2018
Last weekend a Dublin newspaper published an entire supplement called "10 Big Ideas to Make Dublin Better". Unfortunately our thoughtful and well considered suggestions were omitted due to the newspaper's anti-Cork bias. Here they are...
Posted on Nov 1st, 2018
Encouraged by his single figure showing in the Presidential election, Seán Gallagher vows to return from the sea and fight the 2025 Presidential election…