Free PROC Smartphone App Launched
We have launched a smart phone app for the Rebel County that is the berries.
The app is currently available for iPhone and Android handsets (with Blackberry to follow in the next few days) and users can download the app from their respective app stores for free anywhere in the world.
The PROC app allows Corkonians and visitors to Leeside to look up what's on through the app's live music, cinema, club, theatre and comedy listings. Events can be submitted free of charge via the event guide on PeoplesRepublicOfCork.com.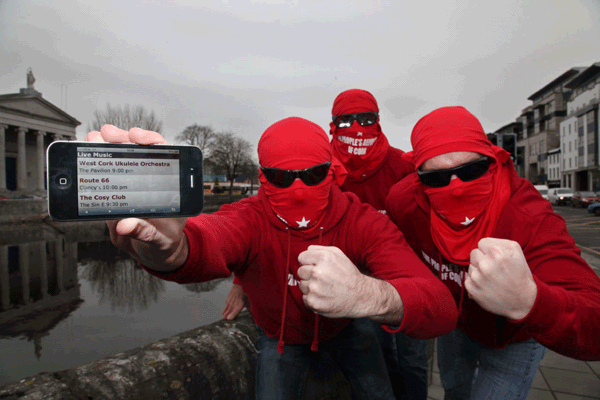 If you have a smartphone you can check gig and club listings anywhere there's a network connection.
The app also has some useful features including a live feed from the city's car parks so users can see which are full before they arrive into the city centre and a section for tide times and heights – essential for a city built on a marsh!
We have also included the slang dictionary so locals and tourists can brush up on their Cork lingo as well as getting easy access to the PROC discussion forum.

Over half of all Irish adults now own smartphones and as Corkonians are that bit 'smarter' than everyone else it's no surprise that Cork is first past the post with an app. This has been in development for nearly six months and the PROC server was upgraded in September partially to facilitate the app.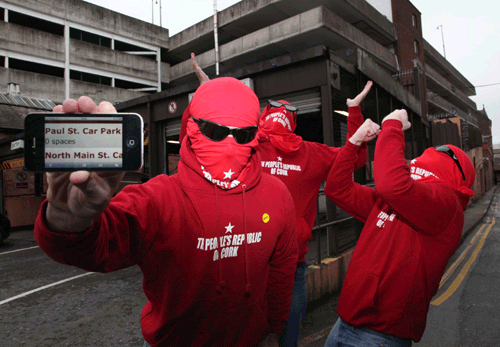 Check the spaces in any city car park BEFORE you plunge into traffic chaos only to find that the one you were banking on is FULL!

City Council will collaborate on developing the tourist section of the app which is due for completion in time for the 2012 tourist season.

For technical feedback, new feature suggestions, bug reports you can email .(JavaScript must be enabled to view this email address) or visit the thread in our tech forum:
http://www.peoplesrepublicofcork.com/forums/showthread.php?t=201643

If you are leaving feedback please tell us what phone model you have.


Posted on May 10th, 2013
As Bus Éireann drivers contemplate strike action here are another five common characters you wish you didn't see regularly on Cork city buses...
Posted on May 2nd, 2013
With such low fares these days, buses to Cork are getting packed out and the chances of you having to sit next to some langball gets higher. Here's our top 5...
Posted on May 1st, 2013
Murphy's are bringing Seasick Steve and a load of heads to Cork for a big hooley in the old Beamish & Crawford Brewery on the June Weekend May 31st-June 2nd...
Posted on Apr 23rd, 2013
It's a blistering nuclear warm 18 degrees and there are feens in t-shirts on Pana. The official end of the longest winter of all time is finally here...
Posted on Apr 23rd, 2013
Out of the last ten games six have had VERY late goals by the opposition to cost the Rebel Army dearly including a draw last Friday and Monday. Woss de story?