Pure Cork Moments of 2011
Cork Victory of the Year
If there was an award for a phoenix-like rise from the ashes the people behind the scenes at Cork City FC would win it hands down. Barely two years ago it looked like administrative tomfoolery was about to sink the club but in true Rebel style the club stood up and fought its way back.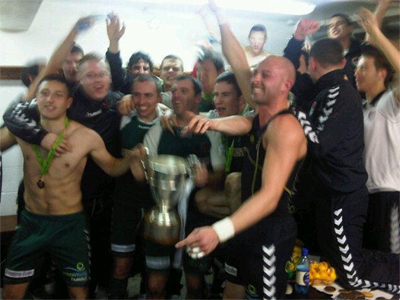 CCFC and the pursuit of happiness
The sweetest moment came in the last minute of the last match of the season – a Roy of the Rovers moment from local star Daniel Cummins whose winner not only saw Cork back into the top flight but condemned Shels to second place too. After clobbering the Dubs in the football league final earlier in the year this second jackeen pummelling wins the award.
Most Conflicting Emotion of the Year
While any Corkonian should have been proud to see Michéal Martin appointed the leader of the traditionally dominant party in the Irish Free State, he became so as Fianna Fáil sunk to their lowest level of popularity in their history because of their role in the economic collapse.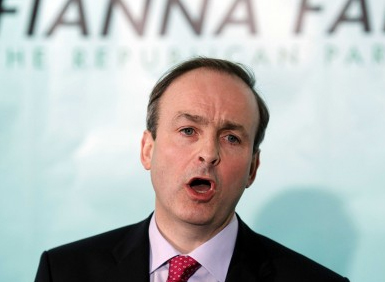 ECHOOOOOOOOO
The latest revelation about the eyebrow-raising tax affairs of a Blarney based Fianna Fáil councillor show that little has changed so Martin will have to use a scythe rather than scissors to trim the bungling disciples of Bertie and Biffo from the party, before Corkonians get behind him en masse.

Appointment of the Year
The Cork County Board surprised everyone by not appointing Steve Staunton to the position of Cork hurling manager and instead picked Cork legend Jimmy Barr Murphy. The task awaiting JBM is extremely difficult and nobody expects miracles but at least the sense of excitement among local GAA fans is palpable once again. Taking out one of the top teams in the championship would give us a much needed lift.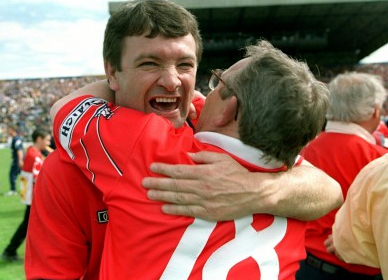 Free hugs for JBM if he wins a Munster title

Most Encouraging Sign that Cork's Youth Are Great
It's one thing for Corkonians to thrash a team at a particular sport but when football is the only code Kerry subscribe to then hammering their under-21's in Pairc Úi Rinn in April was beyond humiliation for the Kingdom as the Cork U21's cruised to a massive 2-24 0-08 victory. Boom!
Best Roy Keane Moment
Recently calling out Alex Ferguson's pretence to do what's best for Manchester United. The Boy said what everyone else already knew but seemed too chicken to say it: Ferguson does what's best for the Scot himself and nobody else. This is the Word of the Boy. Thanks be to Roy.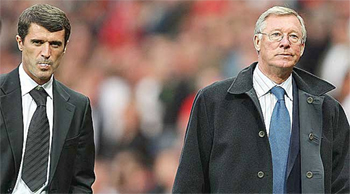 Keane: probably thinking about Henrys
Most Galling Business Closure of the Year
Sadly many Cork businesses have closed this year due to the severity of the economic recession brought to us by the irresponsible Dublin government who were too busy having the craic instead of acting on the warning lights on the country's economic dashboard. Among the many places around town that will be missed is Hoggie's chipper at Paradise Place.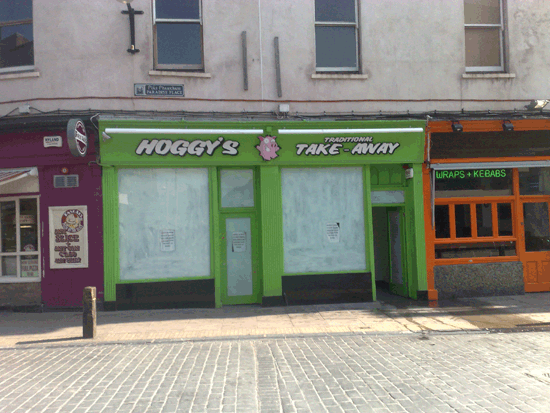 So much grease it even smeared the windows but we didn't mind.
Serving the finest cholesterol promoting but utterly tasty burgers and chips to Corkonians for nearly ten years Hoggies closed its doors this year. Fine memories of drunken slobbering scores, slapless scraps and high intensity craic inside and outside its doors will live on for many years. As if to prove a point, the replacement Chicksters joint only lasted a few months. Any chance you might come back again Hoggie?!
Visitor of the Year
Many visitors arrive in Cork each year and leave with a pleasant taste in their mouth. Queen of England Elizabeth Windsor was greeted warmly by Corkonians determined to show that the pathetic protests by barstool Republicans in Dublin would not be repeated by the civilised citizens of the People's Republic.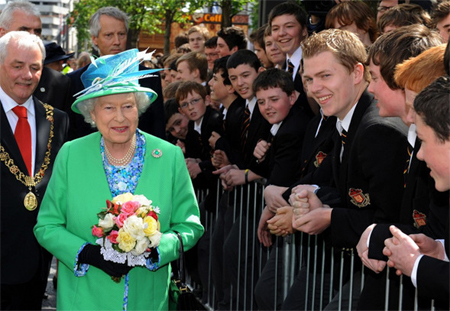 The Christian's lads ballhopping about MILFs
Rumour has it that she has been back a few times since – spotted drinking a Beamish with her husband Phillip in a quiet pub near the city centre. And who'd blame her? Having seen the staid royal wedding it's no surprise she's coming back for more Cork craic.
Most Disappointing Cork Moment
The Cork footballers were league champions going into the summer season and so were expected to make short work of the Connaught champions in the All-Ireland quarter finals. At least they got that far though, unlike the hurlers who went 1-3 to 0-1 up against Galway after ten minutes before losing by 11 points in the hurling qualifiers.

Bowing out of the hurling championship as early as July 9th was as unwelcome as the cold weather that followed for the rest of the season.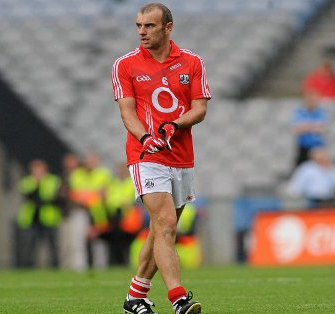 Cork legend Miskella retires

Tourism Accolade of the Year
Yahoo Travel named Cork as one of the best places in the world to visit. It's almost boring at this stage. Avid travel readers around the world must be thinking 'Jeez OK like, Cork is great, I know! I know!'. No harm hammering it home though. After the emphatic Lonely Planet accolade last year here's hoping for a Rebel Treble in 2012.

Langer of the Year
Cobh native Stephen Ireland made a complete langer of himself by knocking his hometown in an interview with Dublin newspaper the Irish Times. He said he'd rather shoot himself than have to go back to the beautiful hilly harbour town that looks out to Roches Point, has oodles of fascinating maritime history and is now home to some fantastic restaurants and too many cruise ships to count.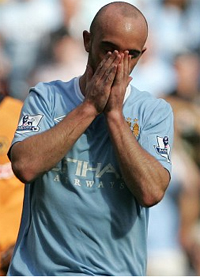 Ireland: Morto
Next year Cobh hosts the Titanic 100 festivities and will attract tens of thousands of extra visitors. "Ireland" could do worse than pay a few well publicised visits back home to sample the culinary delights of the town – sinking some local humble pie should be top of his list.

Cork Influenced International Victory of the Year
Coach Declan Kidney and players Ronan O'Gara, Mike Ross and Donnacha O'Callaghan all conspired to defeat the Australian Sheilas's 15-6 in Auckland on September 17th. Their greatness and humility was a lesson to other counties.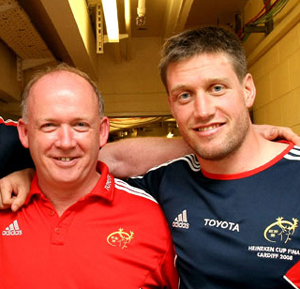 Without the Cork boys Ireland would have crumbled at the World Cup
West Cork Moment of the Year
The local business association in Clonakilty decided to give out free cakes to people driving or walking around the town. How sound is that?! With the West Cork Ukulele Orchestra's appearance on the Late Late Show the theory that west Cork, and particularly Clonakilty, is every Corkonian's spiritual home has gathered some momentum.
Posted on May 18th, 2019
In part deux we look at ways we can all help make Cork's Huguenot Quarter become a little more French by changing our accents, taking up chain smoking and having multiple affairs with beours we don't even like...
Posted on May 11th, 2019
With our insatiable appetite for tourists, maybe it is now time to ramp it up and go all-singing-all-dancing frogs legs, onion necklaces and stinky cheese...
Posted on May 4th, 2019
Even though we are a notch above the rest, Cork people aren't all the same – perfection doesn't mean we are homogeneous.Travel around the city and county and you'll find some quirky traits that make each of the jewels in Cork's crown unique
Posted on Apr 4th, 2019
The relentlessly repetitive single word script and leave-whenever-you-want audience policy is sure to be a hit in theatres from Buttevant to Barnet and Brixton to Broadway....
Posted on Mar 13th, 2019
When minority languages try to recover from historical oppression, it is the death-by-a-hundred-thousand cuts inflicted by the native population themselves that properly ensures a language is extinguished..