Decisions of a Few
Decisions of a Few
Danny Elbow
The Lisbon No vote may have been like the decision to leave James Masters off the Cork football team last Sunday against Limerick - at least we'll get another shot before we're left out in the cold.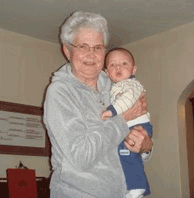 Europe wants to abort these two and turn them into smoothies which can then be given as aid to fishermen.
While those in major political parties who were supposed to represent the Cork majority scratch their heads and try to figure out why they got it so wrong, the No campaign are slapping themselves on the back.
According to posters around town, one well known Cork politician is organising a meeting aimed at bolstering support for "Changing the Establishment".
While one must admire such monstrous energetic ambition so soon after a hard-fought campaign, it's unlikely that No voters have any interest in rocking the established boat too heavily for another while - at least until we see what the consequences of the first wave will be.

After all, Cork's Michael Martin has enough answering to do in Brussels without having to explain to his EU counterparts why a nation that has transformed itself from backwater to tiger has suddenly embraced economic principals that have failed spectacularly elsewhere.
In fairness to them, the hysteria the No campaign generated was impressive. Their disparate PR campaigns left the leading parties in ruins. Instead of semi-known smiling faces of MEPs appearing alongside the word "Yes" the No campaign treated us to monkey heads and danger signs.

On referendum day energetic young men walked around town holding banners and handed out flyers. The Yes campaign must have been watching their beloved fellow-euro-citizens in the European Cup finals. They were nowhere to be seen.
If you didn't keep a balanced ear on radio coverage in the run up to last Thursday's vote, it seemed at one point that we could all be forced into a giant army to invade Africa to destroy their crops while our grandparents under went obligatory euthanasia and teenagers could download free abortions from the internet.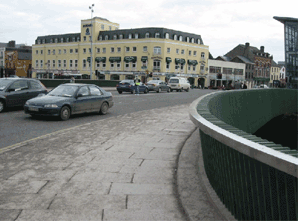 Christy Ring bridge may have to be handed back to the EU after the No vote.
Meanwhile if we didn't vote Yes, according to some pundits, we might have got booted out of the EU - perhaps left to join a moderately paced alliance with Greenland, Iceland and the mighty Isle of Mann.
Furthermore all roads built in the last twenty years would have to be dug up and handed back to Brussels, along with new bridges, farms, divorce, French baguettes, Giovanni Trappatoni, and of course the euro itself.
If the No vote got their way, it seemed like all those giant silvery one-pound coins would once again be clinking in cash tills around Cork, we'd all be dancing at the cross roads and digging turf with our bear hands for a living.
The hysteria and hyperbole has continued this week in an attempt by both sides to justify their pre-referendum positions. Disappointingly for the merchants of melodrama the diplomatic drone from Brussels has been far from panic stricken. At the time of writing at least, the world did not appear to be ending.
It seems the other states are going to "ball on" for now. Sound bytes from any reasonable level-headed EU big-noise seemed to be calm: let the other countries keep ratifying the treaty and we'll see what options emerge for Ireland.
Basically, if we're alone in rejection or facing the hard-shoulder in a so called two-speed Europe, we might be grateful for the democratic version of Who Wants To Be a Millionaire:
"Ireland, is that really your final answer?"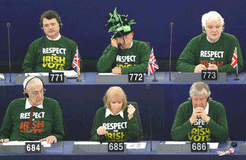 British Euro-sceptic MEPs with Kathy Sinnott and some silly shirts. Weird.
The No campaigners will be devastated if there's another vote unless of course that Lisbon is renegotiated and has a sufficient number of carrot-like protocols dangling from it that please them.
Certain No campaigners from Ireland are reported to have been invited to speak to euro-sceptic conservative party members in the UK. A reasonable request one would have thought in this day and age.
However, cute (but tragically late) manoeuvring by Yes campaigners willing to tap into aging sentiments about our colonial neighbours could see the No campaigners fall victim to their own favoured weapon of hysteria: Is a No vote to endorse the Brits and all their actions?!
Despite their long term dominance in the football "polls", Nemo Rangers were left out in the cold when Conor Counihan left James Masters and 2007 captain Derek Kavanagh out of the squad.

With three minutes to go on Sunday it looked like we would be reading about yet another surprise defeat with Conor Counihan, like Michael Martin having some to conduct some awkward press conferences and ponder his choices.
But, at the final whistle Cork were on top by a goal and Rebels everywhere breathed a sigh of relief. Was the decision to give Masters and Kavanagh the No vote wise? Conor Counihan isn't the only Corkman to know that it's good to have one more opportunity to make a final decision. Roll on Brussels and Killarney!
Posted on Feb 19th, 2009
Plans A, B and C are long spent so as Fianna F·'
Posted on Jan 7th, 2009
Losers, users, winners and chancers: who and what will make headlines on Leeside this year...
Posted on Dec 16th, 2008
A dispute between Santy and his elves, over-priced magic dust and cheap Eastern European elf labour: the man in red and white has it all to do...
Posted on Feb 20th, 2008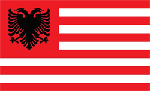 Sealing your borders from your oppressors to the north sounds good to us...
Posted on Jul 11th, 2007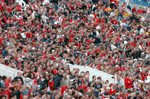 Sunday newspaper writers have caught a new disease..