Vote For A New State - Part 1
8th Feb 2011
The PROC Manifesto - Part 1
As every political party seems to be setting out their stall for the upcoming election, each declaring their manifesto to be more laden with change than the others, we thought it was high time to offer a real alternative and imagine Cork as a brand new country.
Shandon Time
To single Cork out as a new independent state it is important that we change to a new time zone. Or better again, let's make up our own time zone. Instead of the narrow-mindedness of just one single time for a jurisdiction Cork will have four options, each defined by the four faces of Shandon.
If you're fifteen minutes late for a 2pm meeting you can say that you actually meant the west facing clock and not the south facing one - which usually lags behind by around quarter of an hour. Handy out.
Escalators for the Northside
When St. Fin Barre, the man from Gougane Barra, set up his humble city holiday home on the south bank of the Lee little did he think that the city would expand up the hills to the north. Now jaded Northsiders are twice as likely to die from exhaustion as Southsiders who are twice as likely to have oversized bums. It's just not fair!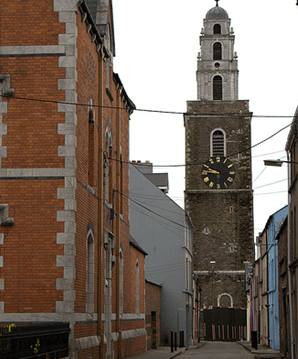 It might be 9.46am in Shandon but its 9.59 in Douglas.
It's well known that the number 8 bus uses the same amount of fuel reaching Lotabeg from the city centre as space shuttles use getting to the moon so a web of permanent escalators and cable cars will be a top infrastructural priority for the new state.
Scramble RTE
All Irish radio and TV stations with anti-Cork biases will be scrambled so that they don't annoy citizens on Leeside. Radio Friendly will be resurrected and assigned the official mouthpiece of the PROC government and also become the official Ball & Chain broadcaster.
The tune will be played on the Bells of Shandon at midday and six o'clock every day and will be broadcast by public address system into all towns around the county. Upon hearing its melodious tones Cork citizens should stare pensively into the middle-distance and fill their minds with positive spiritual images like a new flyover at the Wilton Roundabout and Noel O'Leary finishing a football match without being sent off.
Cinema Propaganda
All cinemas will be obliged to show the highlights of at least one All-Ireland final before every movie to encourage civic pride as well as reminding Corkonians to exercise regularly in case they turn into a contestant for Operation Transformation and mortify the county.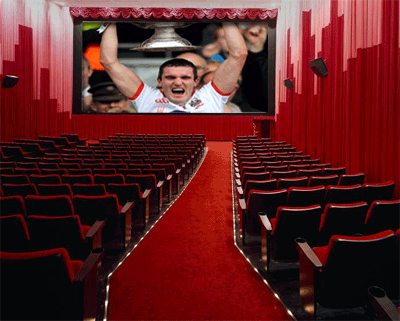 All cinemas will have to show All-Ireland final highlights instead of adverts before every movie
The Cork Parliament
Unlike the current shower filling the Oireachtas, all parliamentarians will be required to pass an IQ test before being allowed run for election. Part of this examination will be a quiz to scrutinise how 'Cork' each prospective political representative actually is. For example, any candidate who doesn't know who scored Cork's final point in the All-Ireland final against Down or the name of at least two Echo boys would be automatically excluded from contesting elections.
Education & 'The Lorda'
The Lord Mayor will be replaced with an elected leader and will be known by his current colloquial title of 'The Lorda'. His or her primary function will be to allocate 'homework off' and half-days to schools that are performing well. The current Lorda's car will be replaced with a carbon-fibre tandem bicycle with three gears and a bus pass.
Crime
Justice will be taken very seriously by the PROC government so all CCFC's home games against Dublin teams will require visiting fans to attend a 'quarantine camp' for up to three weeks before a game where they will be given basic tests to qualify for a temporary visa.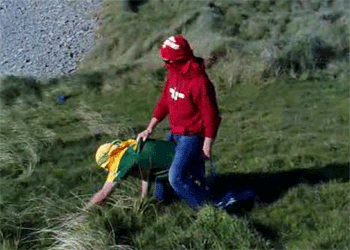 A criminal convicted in Cork sentenced to 7 days in a Kerry jersey. Could there be a bigger punishment?
Jurors in court will be sworn in with one hand placed on the biography of Jack Lynch and punishments for petty criminals will be tailored to their individual lives: Caught touting GAA tickets you got from a dodgy clubman in The Kingdom? Making you wear the same Kerry jersey seven days a week for two years in public will quieten you.
Also, potholes have gotten so big around the Rebel County that they will be used as additional prison cells housing diminutive prisoners.
The Rebel Army
The majority of work for the new Cork security force will be in border patrol work. With such high standards of living within the Rebel County those outside in the 25-counties will be seething with jealousy. A strong army of committed citizens will be required to patrol hedgerows, ditches and dykes to snuff out illegal immigrants abandoning counties like Limerick and Waterford in search of a better life in Cork.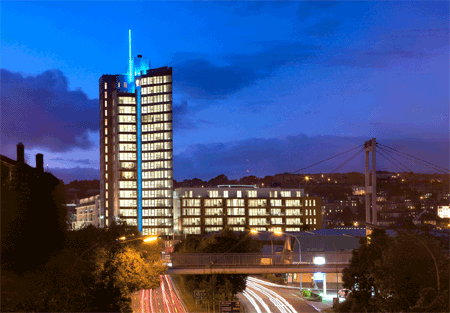 Future EU headquarters, The Elysian in Cork - the EU's 28th nation state
28th EU State
After becoming the 28th member of the European Union, Cork will then lobby hard to have the European Commission and Parliament moved from Brussels to Leeside. With so many countries struggling to stay afloat, centralising the EU headquarters in Cork will set a good example for member states. When a treaty impasse is reached for example, arrogant or boisterous prime ministers will be taken to Cork pubs to 'lighten-up' and 'get over themselves'.

Anyone who likes a good political debate or barstool chat about economics will tell you: there is no international crisis that hasn't been solved in a good Cork pub.

Next week we will look at Cork's official weather policy, taxing non-C reg vehicles, the new Cork currency and proposals for a Roy Keane cultural centre (visitors keep your phones on silent).
Sponsors
PROC Mailing List
On Today
Forum Latest