Trolls Guide to Becoming Next Cork Hurling Manager
4th Jul 2022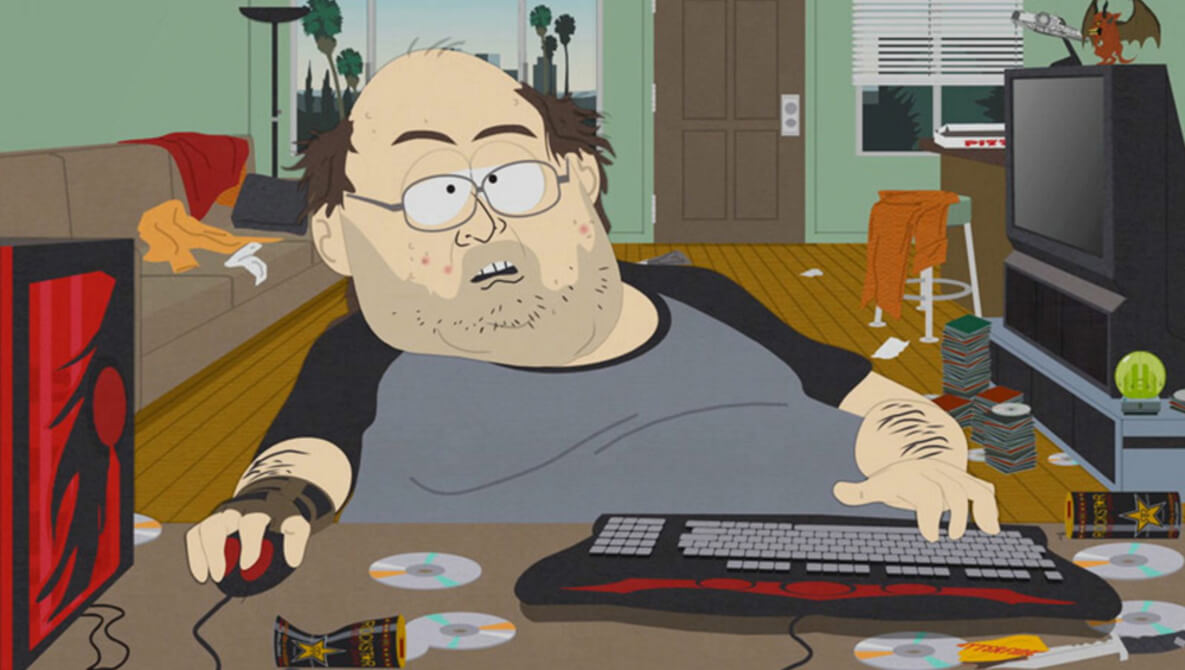 It's a job more revered than Taoiseach, Pope and frontman of the Frank & Walters combined. Corkonians everywhere dream of one day being the county's hurling bainisteoir. For too long, you've watched Cork matches from the comfort of your own couch while stuffing your face with Chester cake and roaring at the television – with Kieran Kingston's resignation official, now is the time to put your hurling 'philosophy' into practice and apply for the vacant position of Cork hurling manager.

To help you along, we give you a sneak preview at the questions that candidates for the Cork job will likely be asked and provide some top tips on how to improve your chances of becoming the one that leads the Rebels to All-Ireland glory.

What should I wear?
Before you even think about what clothes you'll present yourself in at the interview, be sure to layer on one of the many fragrances available from the People's Republic of Cork 'Pure Septic' range: we strongly recommend power-hosing yourself in 'Tripe and Drisheen For Men'. If you're going for the clichéd 'over-confident' Cork vibe, we suggest wearing a t-shirt that says 'An Fíor-Bainisteoir' (The Real Manager) on it. Setting your ringtone to George Michael's 'I'm Your Man' and arranging someone to call you while your being quizzed will definitely sway the panel your way if it's a toss up between you and someone credible like Pat Ryan, Ben O'Connor or Wayne Sherlock.

Your Hurling CV
This is the part where former players and managers will have a slight advantage over you as the only intercounty credentials you have, if we're being honest, is being one of the county's top internet GAA trolls. You mightn't have picked up a hurley since you were knocked out in the first round of the Sciath na Scol 20 years ago, but if there are points for posting Simpsons memes or making sarcastic pre-match predictions on social media that turn out to be roughly half-right, roughly half of the time you're in with a good shout here.

So why do you want the job?
This is where you need to show that you are brimming with passion and pride in all things Cork and that you are a Rebel to your very core. You'll need to let these feens know that you would sacrifice your gall bladder for the county if called upon. Whatever answer you brain fart out in the interview, you should end up standing on the table above the panel, intimidatingly stomping out the 'Oh to! Oh to be! Oh to be a….REBEL!' rhythm and demanding they join in.

Would Hoggie be part of your plans?
Be pure dog wide here, this is a trick question that could make or break your candidacy. At 34 he's the highest scorer of all time in the All-Ireland championship, 40 points ahead of Kilkenny's TJ Reid who's a year older. While he mightn't start or finish every game anymore, not having the Glen Rover's legend's wisdom around the squad would be madness so the answer has to be yes. Be sure to bow your head anytime you say 'Hoggie' too – preferably using 'His Holiness' where possible to ensure you don't thread on any toes.

Would you be a short passing man yourself or do you favour driving it in long?
If you thought answering the one about Hoggie was like walking on eggshells, this one is a minefield peppered with booby traps and snipers dressed in blood and bandage. The interview panel are trying to find out if you're a Long Ball Extremist or a member of the Tippy-Tappy Taliban. Thread carefully. Too much emphasis on 'direct hurling' and you'll make yourself look overly old-school, but if you bang on about the importance of retaining possession at all costs, the odds of you getting the job are shorter than Waterford's championship season.

How can Cork catch up with Limerick?
Be in no doubt that the Treaty's rise to the top is entirely down to the coin of businessman JP McManus so tell the interview board you're not going to waste their time talking about tactics or 'systems' when the new game is all about money. Watch their jaws drop as you tell them you've convinced Elon Musk, or more importantly Elon Musk's ego, to pour millions into Cork GAA. Don't get bogged down with the fact that he (or maybe just someone on his comms. team) replied with a 'thumbs up' emoji when you tweeted your proposal to him. All 'Musky' (or 'An Mhuscaigh' as he'll be secretly known in the underground vaults of Páirc Uí Chaoimh) will probably want in return is a selfie with Hoggie in a Tesla. Drop this offer and the interview panel will hand you the sacred bainisteoir bib on the spot.

See you on the side line next January.








Sponsors
PROC Mailing List
On Today
Forum Latest
Batsh*t Crazy Green Party
9 sec - 108,249 views

Kyle Hayes - a good GAA man?
22 sec - 32,479 views

Christmas in Cork
10 min - 4,785 views

RTE: Radio, Telefis, Empty pockets
10 min - 222,018 views

Shane magowan rip
13 min - 4,224 views

The next Government
18 min - 581,575 views

The Official Arsenal Thread - Part 2
23 min - 1,299,901 views

The Official Man Utd Thread - Part 3.
29 min - 2,565,463 views

The, um, Aviation Thread
51 min - 381,396 views

Stuff that grinds your gears
1 hr - 472,947 views

Welcome Palestine
1 hr - 120,293 views

Spudnik
2 hrs - 112 views

Venezuela and the ICJ
2 hrs - 68 views

Christmas Day in UCC
2 hrs - 33,121 views

Dublin... Is a fucking shithole
2 hrs - 414,004 views

The unpopular opinion thread.
2 hrs - 26,014 views

The official Horse racing thread.
2 hrs - 70 views

Woman murdered in Tullamore..
3 hrs - 289,336 views

Is it possible that North Korea and South Korea ...
3 hrs - 965 views

Today's show, 98.3fm [5pm, Fridays]
3 hrs - 295,020 views

ok