Putin's Potion and Other Safe Bets for 2021
4th Jan 2021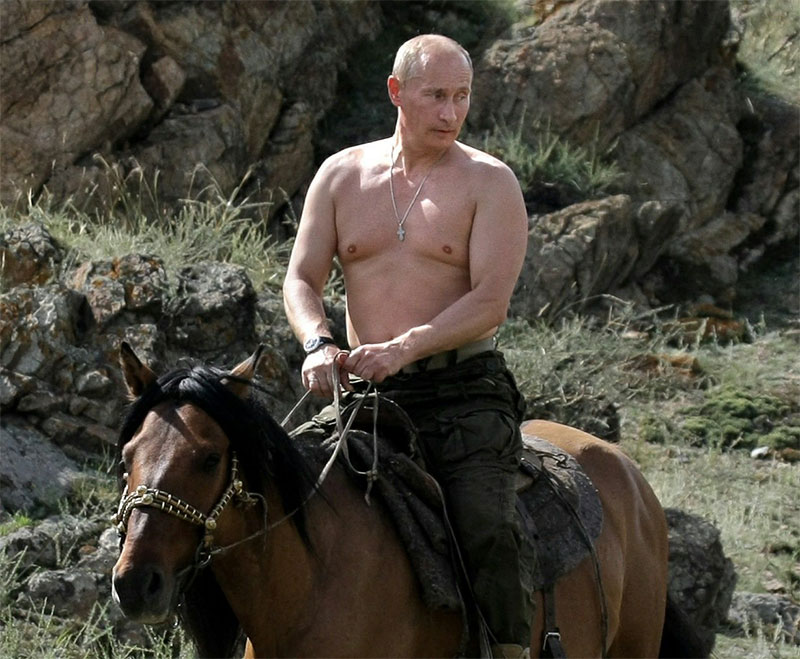 Vaccine Roll Out Shamblefest
Despite our best hopes, everyone knows deep down in their heart that the HSE will make a mess of the vaccine roll out. What we can't be sure about is how bad the mess will be and how many billion extra it'll cost compared to other countries.

It may be the standard HSE 'Dogs Dinner' botch-fest meaning you get your first shot by Christmas 2022 with a promise of the booster within 10-15 years. Worryingly, they may also make a complete National Children's Hospital of the whole thing by filling out the pharma company order form incorrectly resulting in a Leo Leak which reveals that the whole country was injected with a camomile and Viagra mix.

At least we can look forward to a lot of pleasant-smelling babies.

Local Dealer Can Get You A Russian Vaccine
With the confidence in the HSE vaccine roll our as low as the chance of Christy Ring rising from the grave and winning another All-Ireland for Cork (imagine himself and Hoggie in the same team though!), many of us will be taking our chances trying to get hold of a dose of a Russian or Chinese covid vaccine.

Local weed dealers will swap intoxicating for inoculating, by setting up vaccine shebeens where half-baked sixteen year old scobes in scrubs they bought on a fancy dress shop, inject customers with "Putin's Potion".

Don't be scared, your dealer will have watched a dodgy Youtube video called 'How to Vaksin' featuring a Siberian war veteran with eight words of English slamming a syringe into his beer belly whilst knocking back a shot of vodka to the wild cheers of a group of unnecessarily topless friends on horseback holding a polar bear carcass. Wet pubs here we come!

Bums on Seats at D'Jazz
You might have to prove you're up to your eyeballs in Pfizer's finest RNA cocktail when you buy a ticket and face more checks than a wheezy wuhan bat at the door, but by the time October comes we fully expect to be wedged into live music venues like sardines again at the Cork Jazz Festivals without some Tony Holohan lick arse shame-streaming footage of the crowd to social media.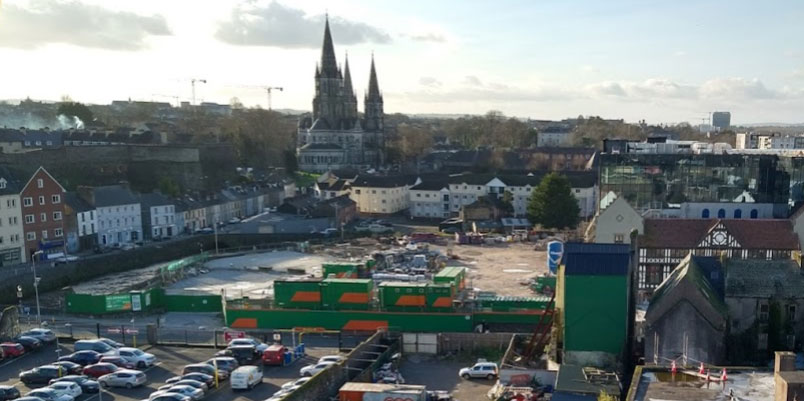 Event Centre Will Be Moved To A New Location
It's more than ten years since the first planning application for the event centre on South Main Street was lodged, but despite Cork having two senior ministers in cabinet and there being a Cork Taoiseach, politicians on Leeside have been unable to get the project "over the line".

With the pandemic adding further uncertainty to an already boiling pot of ambiguity and political pull as weak as water, it will be the "out" the developer and councillors need to cancel the whole thing entirely and put it back out to tender with the intention of building it in the Showgrounds instead.

College Students Will Actually Go To College
They've been found guilty and sentenced to a life of shame by the online covid judge and jury, but 3rd level students are likely to spend at least three or four months of 2021 doing all the usual, healthy things young people their age are supposed to like going to lectures in person, talking loudly about how hungover they are, throwing traffic cones around Bandon Road and having casual sex in an old Eircom phone box on Oliver Plunkett Street.

MTU Changes Name Back to 'De Tech'
Forever known to many older Corkonians as the RTC or "De Tech", and more recently to millennials as CIT, the Bishopstown campus's latest rebrand as Munster Technological University (MTU) sees it merging with an alleged third level institution in, wait for it…Kerry!

How is it possible that an institute of technology that is forced into an arranged marriage with a dumbed down partner from the Kingdom can be upgraded to a university?! That's like some cute-hoor operator tacking a portaloo on to a three-bed semi and calling it a hotel. Hold on to your CIT branded t-shirts: employers mightn't be too keen on graduates from 'Healy-Rae University'!

Multistorey Carpark Raves
With more and more incentives to not bring a car into the city centre at peak times, Cork's ugly multistorey carparks are going to become increasingly redundant. We predict these rain proof but open-air concrete monstrosities will be used to host music, theatre and dance groups as well as mini festivals, raves and maybe even small markets. They're rain proof, but open-air with easy access for vehicles that need to get massive sound systems or a big wood burning stove to floor 4B.

Cork Will Win Hurling All-Ireland
The latest lockdown means the U20 All-Ireland final has been postponed, but Cork will play either Galway or Dublin whenever games resume. Having comprehensively beaten last year's champions in the Munster final, the young Rebels are gunning for silverware and we're convinced they'll win. Doing so will give Kieran Kingston's senior squad a huge boost too so why wait? Book The Burlington while it's cheap!
Sponsors
PROC Mailing List
On Today
Forum Latest