PROC Guide to Rogbish
25th Feb 2015
Rugby fans looking forward to this weekend's reasonably exciting Six Nation's action will encounter an increasingly impenetrable wall of nonsense perpetuated by media pundits who delight in coining phrases to mask some of the sillier aspects of the sport.

'Rogbish' is originally thought to have developed among 'rogby' playing auctioneers in Dublin 4 whose job it is to describe ordinary dull houses in a terrible city to be far more attractive than they are in reality.

Over almost five years diligent rogbish trainspotters in our sports forum have been carefully documenting this complex vernacular in the Rogby Translator Thread so Corkonians, who are well known for their aversion to bullsh*t, can watch a rugby match without throwing the remote at the screen.

Here's our quick guide:

1. Pick Your Battle
Before a match a rogbish speaking pundit usually picks a famous battle or war to compare the match to so that it is transformed from thirty lads trying to get a ball over a line on a patch of grass to a warzone of chaotic brutality.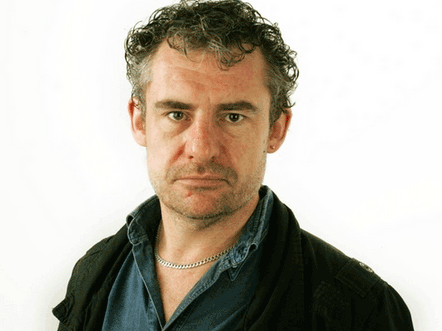 Rugby pundit Gerry Thornley is a fluent rogbish speaker

One vital rule of rogbish however, is to never compare any rugby match to an Irish battle. The Easter Rising, the Battle of Vinegar Hill or comparing the Ireland forwards to the West Cork Flying column are always out of bounds lest it would attract the Republican-minded lower classes.

Big battles between colonial empires are essential like Gallipoli, The Somme, Waterloo and Trafalgar when laying the foundations for an onslaught of rogbish. Stand-out players (usually the biggest ones) can be compared to legends like Hercules.

2. Basic Skills Are Magical
Unlike soccer or GAA matches you only have to look at the crowds at Ireland rugby matches to know most of them have never played the game so it's easy to get away with exalting pretty rudimentary skills in a way that makes those exhibiting them seem like super-humans.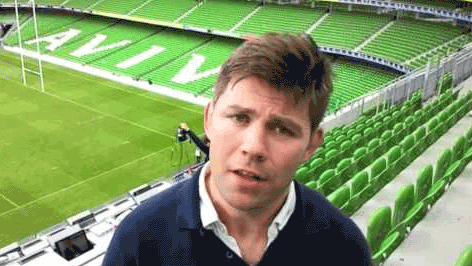 Liam Toland: always gets over the rogbish gain line in his Irish Times column

For example a player who passes a ball five yards to another player may often be described as having "soft" or "silky hands". Passing itself may be described as an "offload" or a "pop pass". Kicking the ball up in the air and running after it is so lauded in rugby that it is named after a place – Garryowen in Limerick.

3. Errors and Defeats
Rogbish is very useful for explaining why a team conceded a try. For example "the capitulation of an offset high-standing defensive line at ruck time" really just means a lad who was supposed to tackle a very large oaf trundling towards him with the ball tripped at the wrong time and said oaf fell over him on to the try line which won his team the match.

Dropping the ball is described as a "knock on" or a "handling error" which sounds like the result of incorrectly programmed computer code rather than the failure of a basic motor skill and a ball that is kicked too far is described as "going out on the full".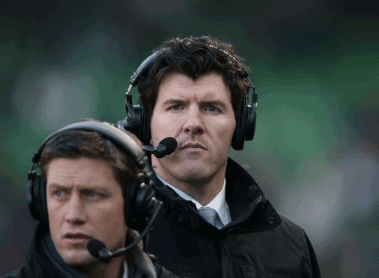 Rog and Rogbish native cainteoir Shane Horgan


4. The Corridor of Power
Comparing rugby players to powerful figures is important in rogbish – be that power physical or authoritative. Even those with simple functions like linesmen are called "touch judges" helping to maintain rugby's image as a sport for the well heeled.

Correct use of rogbish makes a subtle distinction between backs and forwards. Out-halves are the "directors" or "C.E.O.'s" who "dictate" and "run the show" in the "corridor of power". This is because coaches don't like lowering themselves to be among the riff-raff on the sidelines but instead sit above the crowd looking down on the war below from the high hills of the stand above the battlefield.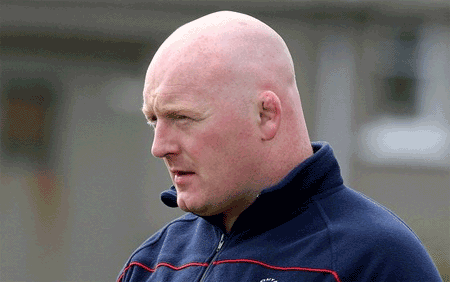 Pundit Bernard Jackman who never fails to delight rogbish trainspotters

Big heavy weight forwards are the ones who implement the rule of the chief executive in the number 10 shirt. In rogbish they are cavalry, enforcers, soldiers, tin-openers, tanks, piano-shifters or pillars who forage and snipe on the blindside and "clear out rucks". Individual forwards are bestowed with titles like "Brigadier" and "forward-gunner" as they bulldoze their way up-field gaining territory. The imagery of an invading army and its generals is an important part of rogbish.


5. Applauding
To the untrained eye and non-rogbish speaking spectator, crowd reactions at matches can be mystifying. Sometimes a scrum that a referee has spent five minutes resetting falls down for the tenth time and eventually a penalty is given so the crowd roars their approval. Rugby is also unique in that when a ball is kicked out of play it usually results in a large cheer.

A spectacular part of modern rugby is the myriad of cryptic reasons that referees award penalties which nobody, even those who have played the game for nearly two decades for their country can really explain. This is where rogbish speaking sub-commentators are crucial in games.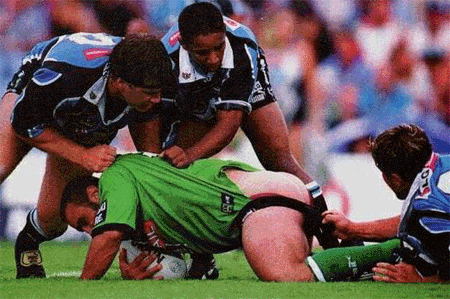 The brain stores rogbish in the arse

A wealth of baffling rogbish reasons such as "not going through the gate","wheeling the scrum" and the grammatically curious crime of "being off your feet" can do wonders to explain away the vaguest of rugby's more detailed rules.

Visit proc.cc/rogbish for more Rogbish..
Sponsors
PROC Mailing List
On Today
Forum Latest
ok