BAM Concocting Latest Event Centre Fob Off For 7th Year Sod-Turning Anniversary
18th Jan 2023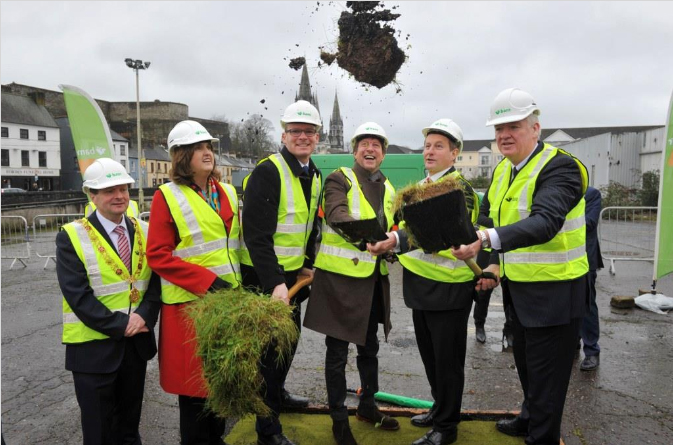 The company that won the bid for Cork's Event Centre are currently preparing their annual Event Centre fob-off for the local media.

In February 2016 then Taoiseach Enda Kenny, Minister Simon Coveney and Labour leader Joan Burton took part in a ceremony at the South Main Street site to mark the beginning of construction.
Seven years later (and a Cork Taoiseach for more than two of those), the city centre site remains fully vacant surrounded by rotting timber hoardings. Just over two weeks out from the 7th anniversary of the 'turning of the sod' work is said to be underway on a skilfully worded press release that will give locals the false impression that something might happen at the site soon.

Over the course of more than seven years since they won the bid, developer BAM and promoter Live Nation have issued an annual vague statement that suggests work might be kicking off in the near future.

In 2021 they reached peak waffle with Live Nation stating they were (wait for it!) "on the verge of appointing a design team" - waffle which they managed to convince the Irish Examiner was worthy of publishing.

In the coming weeks watch out for the "updated plans have been submitted to City Hall" line in your local newspaper with reporters gleefully adding obligatory angry quotes from a powerless local councillor and a frustrated business owner.

Official PROC forum discussion - click here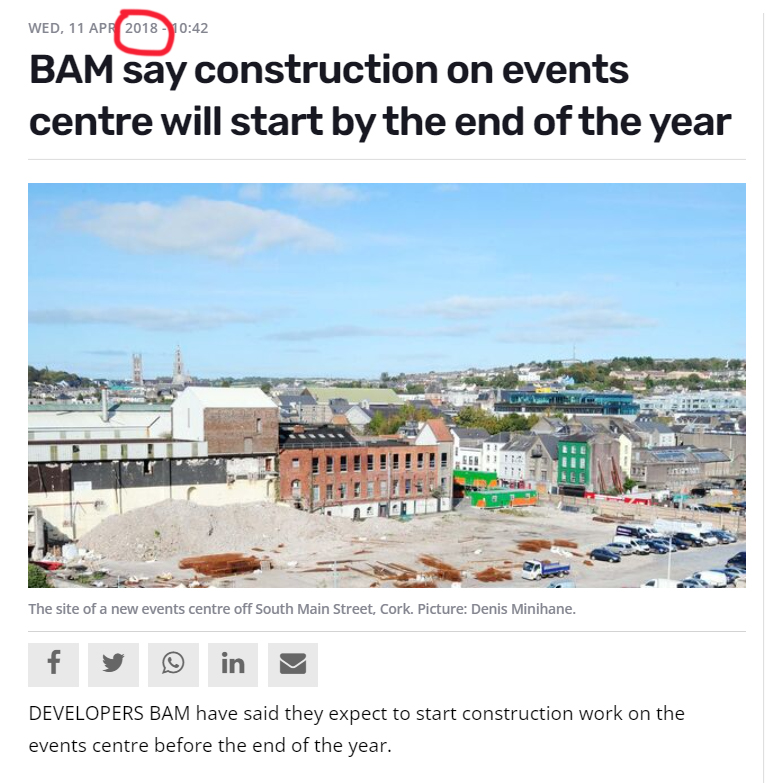 Almost there.....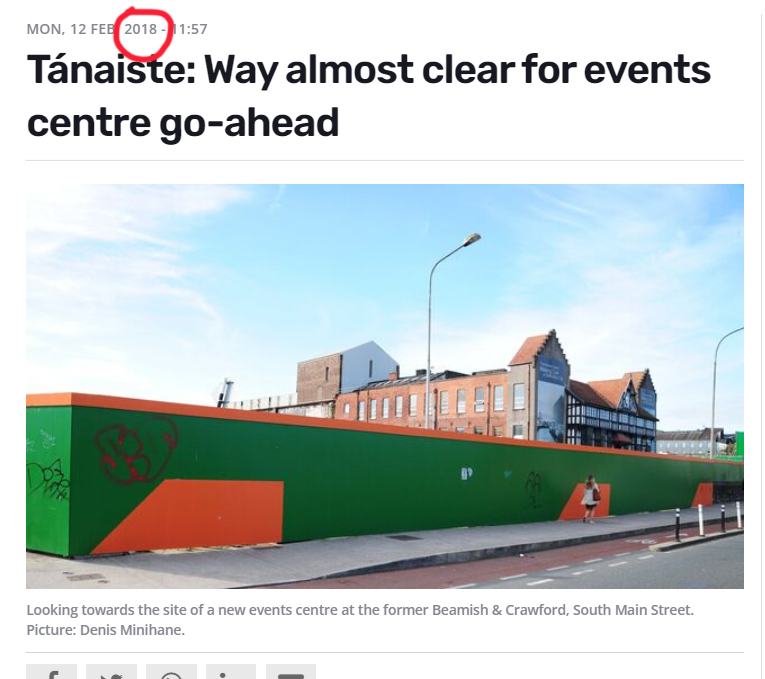 Sponsors
PROC Mailing List
On Today
Forum Latest
ok