Government To Use Drone Strikes On Student Parties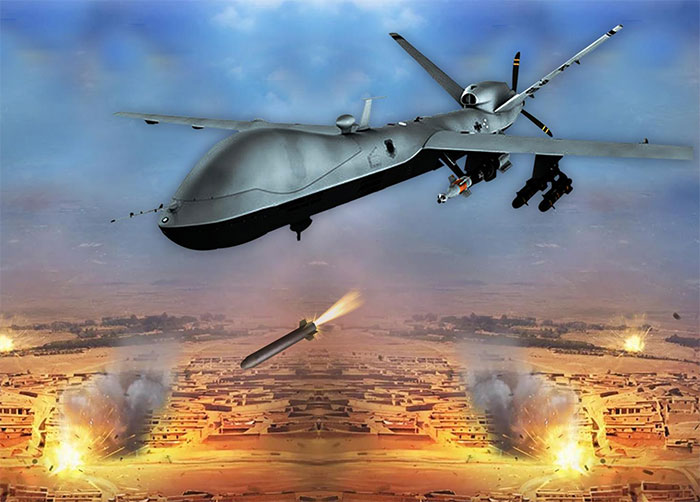 A spokesman for the Department of Health has said that a tender document has been issued with a view to obtaining a military grade drone for the HSE.
With third level colleges and universities returning over the next few weeks officials are seeking the weaponry necessary to eliminate student house parties.
"In fairness most student houses are shit holes anyway so a hellfire isn't going make things that much worse," said a spokesman.
The move comes as public health officials confirm that there have been no deaths from covid-19 for over 10 days despite the rise in cases over recent weeks.
The drone will detect suspected student parties by searching for clusters of tik tok app users and cross referencing it with the smell of bedsit mould before launching an attack.
"Obliterating the entire area around a house party will ensure that deaths from covid will remain low," said the spokesman, "we cannot risk anyone having any craic whatsoever between now and when Bill Gates and Hilary Clinton finally release the vaccine."
Another official then announced that the spokesperson would be retiring with immediate effect.
Posted on Sep 14th, 2020
With ten times more covid in Dublin than in Cork, public health officials should try to communicate with Dubs in a language they understand...
Posted on Aug 3rd, 2020
And beours too, obviously, like. A few words about our new traffic box art piece on South Mall...
Posted on Jul 31st, 2020
Rule no.1 if you're coming down from the NTMA in Dublin to show your street train plans: don't photoshop a Dublin LUAS on to Cork streets. We are better than that, feen..
Posted on Jul 20th, 2020
Even without a global pandemic, you don't need to leave Cork to see the most beautiful sights on earth and have an outer body experience...
Posted on Jul 7th, 2020
There really is no reason to leave Cork for your holiday this year..