Death Sentence for Man Who Wished For 'Drop of Rain' During Heatwave
21st Jul 2021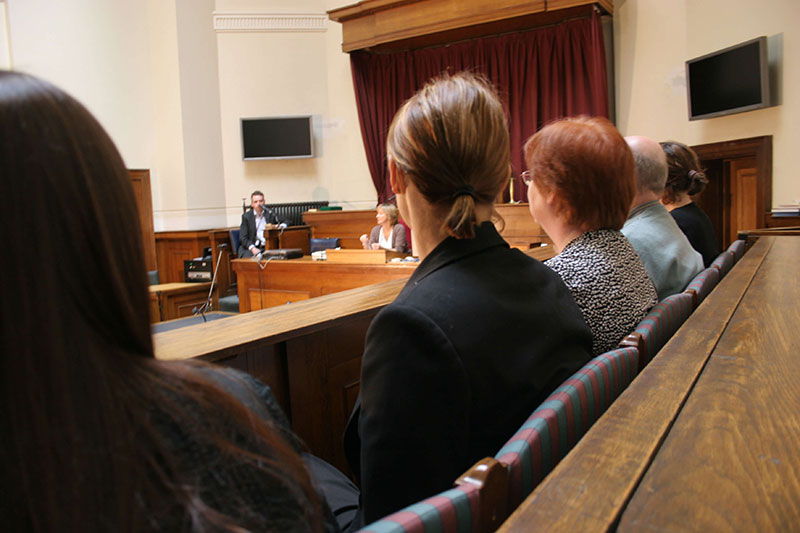 The family of a man from Dunmanway has pleaded for clemency after a jury sentenced him to death after saying he "wouldn't mind a drop of rain" during Ireland's unprecedented heat wave.
After a morning of thundery downpours and cool breezes, the unanimous verdict was reached after 12 seconds of deliberation despite a strong case from the defendant's legal team in relation to the proportionality of the crime.
Speaking to the media after the verdict one of Maurice Quain's victims described her ordeal.
"Do langers like this not know how much of the year we spend looking out at the pissing rain, wishing for a heatwave? I hope he gets what he deserves."
Quain's defence team applied for leave to appeal but were told "would you ever just fuck off down to the beach" by Lord Chief Justice of Cork, Dr. Jimmy O'Leary-Collins who also works part time as a barista in a converted horse-box.

The execution may be commuted to "15 years living on a beach" if Quain agrees to shut his f**king hole during the next heatwave.

Sponsors
PROC Mailing List
On Today
Forum Latest
Must.... Own....property....
1 hr - 93,382 views
Russia's unjustifiable war of aggression in Ukraine
2 hrs - 437,741 views
What TV Series Are You Watching Now?
2 hrs - 498,291 views
2022 Premier Senior Hurling
3 hrs - 254,145 views
The Official Liverpool Thread - Part 2
3 hrs - 3,001,318 views
St Marks and St Brendans Schools the Glen
4 hrs - 593 views
The Official Man Utd Thread - Part 3.
4 hrs - 1,761,118 views
Robert Lewandowksi - one of the world's best?
4 hrs - 7,295 views
Rate the last movie you watched out of 10
4 hrs - 2,522,216 views
Over 45s Football League?
4 hrs - 123 views
Cyclists
5 hrs - 553,717 views
The Official Celtic Thread
5 hrs - 1,844,286 views
Pubs reopening June 29th
5 hrs - 477,392 views
fishing
5 hrs - 1,206 views
Junior A Hurling Championship 2022
5 hrs - 59,370 views
Cork minor Football 2022
5 hrs - 37,687 views
Official Champions League 22/23 Thread
5 hrs - 2,000 views
Jesus lads, 'tis looking like BREXIT!
5 hrs - 2,284,280 views
The Official Spurs thread
5 hrs - 622,944 views
Sinn Fein are not a Normal Political Party ??
6 hrs - 256,470 views