Cork V Limerick: Get Out the Defibrillator
28th Jun 2021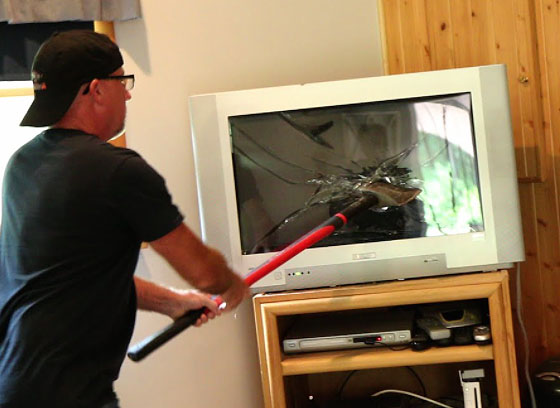 It's that time of year again when we dust off the defibrillator and hide all the sharp objects in the house, as the All-Ireland hurling championship begins. Cork take on champions Limerick in Thurles on Saturday evening in a Semple Stadium that will have as much atmosphere as a badly attended weekday mass said by an elderly priest who 'goes on a bit'.

It has been around 500 years since Liam McCarthy came to Cork which leads to very different feelings among fans as the first match approaches….

Mr. Negative
It wouldn't be championship season without a good tirade of negativity on social media: "What's the point in watching the match really? Sure, Limerick will only run us over like a steam train. Harry Kane has a better chance of lifting the All-Ireland than Cork do this year. Short puck outs and tippy-tappy hurling are a bigger threat to civilisation than the pandemic. There should be a vaccine to prevent the spread of it. Maybe a byelaw. What are City Council doing about tippy tappy? Nothing, as usual. Typical.

Cork players should take the knee at matches too – not at the start but anytime they make a mistake to tell fans that they're sorry. That'll learn 'em."

Nervous Niall
If you got your first butterflies about the Cork and Limerick match when the draw was made months ago then you might be in this category. If you can think about little else but the match this week, then you're definitely in it.

You might find yourself combing the sports pages of the Echo – feverishly consuming every line of every article on the game and reading in between each one too.

How is John Horgan calling it? What's Eamon Murphy saying? Does he have the inside track on some cunning plan concocted by Kingston to surprise Limerick? Would he dare reveal it even if he knew?

Oh God, the tension! And there's still two sleeps to go. Not that you'll be sleeping or anything!

The Tension Police
When a short puck out goes astray and the opposition capitilise on it you may need to vent your frustration – slapping the couch, kicking over the coffee table, pulling the plaster down off the wall with a jackhammer – all totally normal behaviour. In fact, it just displays the passion you have for your county. Your family should be learning from you, not telling you to calm down.

Cork hurling is more important than your health, all your relationships, your job, your finances, your hurling club, even lovely creamy pints of stout. Well, for the 70 minutes the match is on anyway.

And the last thing you need is for some gobdaw to tell you to calm down. Limerick have pushed up on the Cork backs and Collins is struggling to find a free defender to take the puck out – how could there be anything in the entire world more frustrating right now? Why would you not throw a kick at the living room door? It's not like you have underlying anger issues sparked by another part of your life that vents itself during the championship is it?

Blindly Biased Brian
It's as clear as Cape to this fella that all referees are biased against Cork. Even the Cork ones reffing matches between other counties don't give Cork any frees – what's their problem, like? Don't they love Cork? Traitors the lot of them!

The Rebels' lightening fast forwards are one of the main threats to Limerick's defence, scoring about two hundred goals in five league matches this year, and the Shannonsiders, known for their 'on the line physicality' (aka brutal violence), are sure to lay into Hoggie and the boys to try to stop them getting near their net.

Anytime a Cork player goes to ground this feen will explode like a red and white firework if a free isn't given. Even if it is, a straight red is the only thing that might prevent him from throwing his telly out the window.

Positive Pa
This is definitely our year. We now have the perfect blend of new fellas and experienced heads. We are undoubtedly the most skilled team in the country. Donal O'Grady has brought the extra wisdom needed. Our big problem for years was getting goals. The league showed we have that sorted too.

Even if we're being beaten out the gate Positive Pa never loses hope. Being 10 points down at half time is actually a good thing – sure, if Cork were 10 points up they'd only be complacent in the second half and lose it anyway.

If Limerick stroll to a victory and Cork look like they couldn't beat a drum, that's actually positive because the backdoor will suit them better anyway to keep the expectations low so we can spring a surprise, right?

Sounds like the type of annoying langer that writes columns about how great Cork is every week in The Echo.
Sponsors
PROC Mailing List
On Today
Forum Latest
ok