Cork Could Claim Camogie Clean Sweep
5th Aug 2022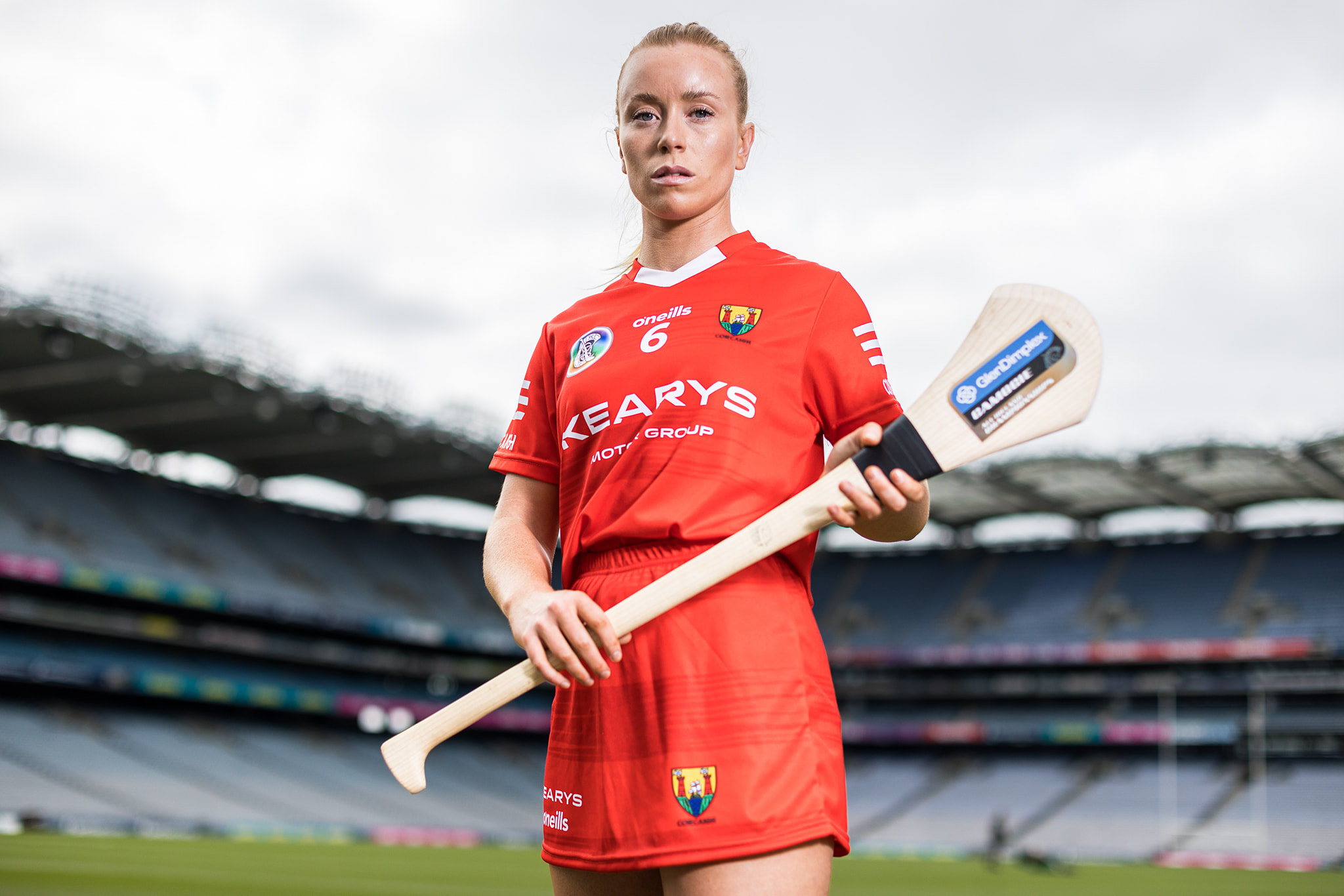 When JP McManus secured another All-Ireland win over Kilkenny we were made to believe there was nothing more of interest to GAA fans due to happen outside the Cork county bounds until 2023. All the action was to be an internal affair with the club championships getting under way in each county.

Admittedly it has been a welcome distraction from the Cork senior hurlers unexpected early exit against Galway in the quarter final after recovering well from a severe bout of severe mid-season tippytappyitus. After that brilliant win over Waterford most Rebel fans felt the team had turned a corner and were at least in contention for a semi-final or maybe more. So, after a gut wrenching 'Rebxit' at the hands of the Tribesmen, two stages earlier than 2021, and a widely expected football trimming from the Dubs, the distraction of club championship matches on long summer nights was welcomed with open arms.

Once again there are games we can get excited about going to without the helpless feeling that overcame all Cork fans when watching Limerick and Kilkenny do battle in the All Ireland final and trying to decide who you'd prefer to win before concluding that you wished there was some way both counties could lose.

There has been so much furore about the new split season and the intercounty scene wrapping up early that you'd be forgiven for putting the Cork jersey, flags and bunting up in the attic 'til next year.

Hold your horses there, boy!

And 'boy' is the apt word because you may have been ignoring the rip-roaring success your Rebel sisters have been having at the small ball while you were packing away the blood and bandage paraphernalia. A quick reminder:

First off, Cork won the All-Ireland minor camogie championship in March beating Galway by five points. Daycint. Then last weekend Cork added the U16 title to their mantlepiece by giving Tipperary a ferocious 14 point hiding in Mallow. Pure daycint.

Meanwhile the senior and intermediate camogie teams are preparing for their respective All-Ireland finals in Croke Park this Sunday in what could result in an historic and unprecedented camogie 'clean sweep' for the Rebel county. Imagine that!

When every camogie season concludes, somebody in each county has to do a report on how the season went for the board – detailing the highs (if any), the inevitable lows and, most importantly, how things can improve. Just three words would do to summarise Cork's camogie championships if both results go our way on Sunday:

"We won everything."
The intermediates face Galway in their final at 2pm while the senior final boasts as juicy a rivalry as anything with Kilkenny standing between the Rebelettes and the O'Duffy Cup. The sides drew in the league in February, but that's about two or three covid variants ago at this stage and both teams have improved no end so it's likely to be a massively entertaining (and nerve wracking!) clash that goes right to the wire.

Cork's path to the final is extremely impressive. They bate Wexford by 11 points, trounced Clare by 12 and clobbered Da Dooobs by seven (Dublin are second to Cork in the role of honour so this thrashing once again supressed any false sense of superiority they might have in The Pale – who, it should be mentioned, haven't had a sniff of a final since 1986 not to mind the cup itself).

In the semi-final Cork shattered Waterford hearts with a five-point victory to book tickets for The Big Day Out and now face The Cats for the O'Duffy Cup.

The best news is that All star camogie legend Ashling Thompson is back in business at centre back and doing a roaring trade. Libby Coppinger is bossing it at 3 and Maebh Cahalane's performances are so good that they are adding to the already strong argument that her family's DNA should be studied and given some sort of 'national treasure' status on Leeside.
With a defence as mean as a College Road landlord and a potent attacking unit The Cats will have to pull every trick in the book to be in with a chance of derailing Cork's ambitions to reclaim the title for the first time since 2018.

Listening to their captain, Aoife Prendergast, Kilkenny believe they have the biggest motivation tool at their disposal to win the final - Cork knocked them out of last year's championship and they'd love nothing more than getting revenge on the Rebels.

That counts for plenty in the weird world of GAA psychology, as does knocking out the reigning champions, Galway, but there's bigger bitterness brewing on the red side of the fence that has been driving Cork on all season – they lost last year's final by a single score and had go through the pain of standing in Croke Park and watching Galway Girls dance around celebrating their win.

The brutal experience of having a loss like that rubbed in your face will provide more than enough incentive for Cork to see this one out and bring, not just the O'Duffy Cup back to Leeside, but be the final result we need for an historic and glorious camogie clean sweep.

Intermediate final: Cork v Galway 2pm
Senior Final: Cork V Kilkenny, 4.15pm.
Croke Park/TG4
Sponsors
PROC Mailing List
On Today
Forum Latest
ok