Big Mickey Should Give Musicians A Date
16th Jun 2021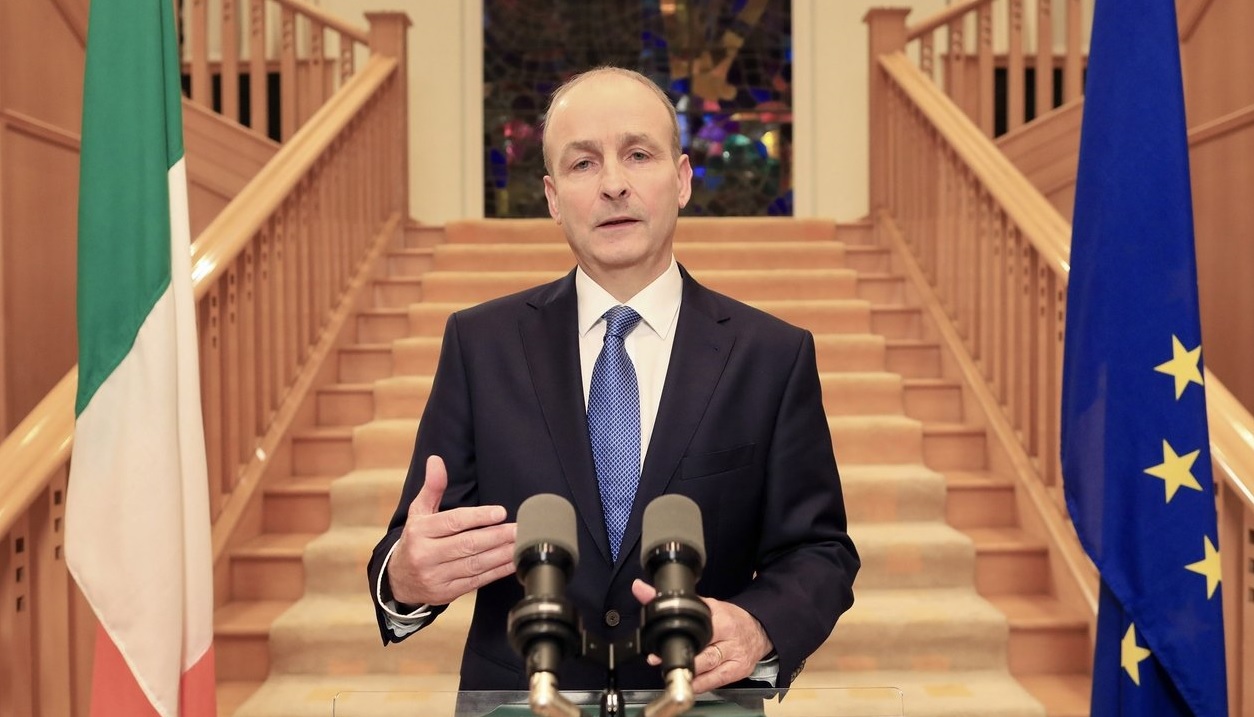 There has been a pep in our step over the last few weeks with restrictions being lifted and the weather finally playing ball after May acted the prick. Swimming pools, indoor dining, hotels, and pubs all have a date for reopening. Even those wishing to go on a foreign holiday can go and bring the latest strain of covid back into the country from July 19th.

Anyone involved in the entertainment industry however, can feel hard done by with only a list of trial events to cling to.

Mick and Co. published a programme of music and sporting events that a very limited number of people can attend. These trial events have been run very successfully in the UK, including one with 6,000 clubbers in Liverpool, so it does seems somewhat quare to force the industry to go through the same laborious test process here.

Secondly, as you would expect almost all of these events will take place in Dublin, despite the Pale rarely dipping out of the top three worst counties for covid.

Even the scenes of mass street drinking from last weekend show the Dubs should be kept in perpetual lockdown – long after the virus has been supressed, in our opinion - they can't be trusted. Yet, despite Cork being one of the best performing counties, there hasn't been a whimper of descent from Cork's pollyatishuns in case they upset their Dublin masters.

Out of a long list, we got two events and you have to laugh because the Dubs are involved in both. On June 11th there'll be a small crowd allowed at a match at the Cross between Cork City FC and somewhere called 'Cabinteely' – a place that sounds more like a brand of work-from-home garden shed than a football club.

Then on July 10th, Dublin's Irish National Opera will perform at the Cork Opera House. No joy for local live performers there either.

Punters lucky enough to get tickets will happily take the crumbs from the Pale's table at this stage though – it's not like we have a Cork Taoiseach or two senior ministers that could weigh in for the half a million people living in the Rebel County, is it?

It's been so long since any of us have seen sport in the flesh that we'd all pay a top dollar to go to the 'Cross or Páirc Uí Chaoimh or Musgrave Park and see a Cork team take on a team of stationary garden gnomes or that imaginary team you used to play against in your garden when you were six that you beat 31-0 and won man-of-the-match in.

We'll take anything to get away from the Saturday night Zoom quizzes – which, once covid is beaten, should be made illegal with mandatory custodial prison sentences dished out for even suggesting one.

From now on, zoom quizzes are the type of thing that should only exist on the dark web – stored alongside every X-ray photograph and colonoscopy video ever taken in Ireland.

While everyone knows the pandemic is far from over, people are craving meeting face-to-face now. We're all sick of the endless "online experiences that bring us together".

Almost all of the industry lobbies have a date for reopening, but live performers and those who work with them have been left behind.

Through out the pandemic musicians, DJs, actors, comedians, sound engineers, lighting technicians, promoters and others working in the entertainment industry have been notably humble in their acceptance that their line of work will be one of the last to return to business-as-usual.

Unlike the loud lobbying by some sectors, their appeals have taken place largely been behind the scenes through groups like the Live Venue Collective. Their public pronouncements and requests for assistance have always been reasonable and practical.
To be fair, some funding has been made available to keep some heads above water with highly polished streamed live events, but rather than occasional one-off grants that are the result of back-breaking lobbying by assertive champions within the sector, the live entertainment industry as a whole deserves a proper plan.

Many artists that produce original material have spent the lockdown working on original material (well-known local acts FishGoDeep and Brian Deady have both released new albums in the last week).

But many of Cork's musicians make their living playing in wedding bands at weekends or by gigging four or five nights a week at the myriad of trad sessions that usually take place around the city and county.

At the very least, those hard-working men and women deserve a date to look forward to. So too do graduates of the city's music schools that are staring into the abyss.

As they watch their friends return to work in hospitality, some dates that those who make their living from entertaining the rest of us can aspire to is not unreasonable. They need a plan.

Mick needs to get on it.

Cork musicians are staging a protest on Wednesday June 23rd 2021 at 12pm.
https://www.facebook.com/groups/4258273587527684/


Sponsors
PROC Mailing List
On Today
Forum Latest
Immigration Thread
13 min - 76,388 views

The Official Man Utd Thread - Part 3.
23 min - 2,069,072 views

Where in Cork am I?
43 min - 130,189 views

The Official Arsenal Thread - Part 2
52 min - 1,032,659 views

What are you listening to right now???
1 hr - 3,181,812 views

Cyclists
1 hr - 727,458 views

Toilet Signage
1 hr - 20,191 views

UEFA u21 Euros - Official Thread
1 hr - 179 views

Teddy Mac RIP
2 hrs - 14,763 views

The Official Athletics Thread
2 hrs - 30,088 views

Jesus lads, 'tis looking like BREXIT!
2 hrs - 2,481,007 views

Russia's unjustifiable war of aggression in Ukraine
2 hrs - 701,915 views

Fuck off Sun!
2 hrs - 67,973 views

the official betting thread.
2 hrs - 704,863 views

Cork Footballers
2 hrs - 15,349,046 views

President Trump 2016-2024 - Official Discussion Thread
2 hrs - 1,930,457 views

2023 Premier sfc
2 hrs - 18,636 views

Official Cork City FC/LOI thread!
3 hrs - 1,837,526 views

Sinn Fein are not a Normal Political Party ??
3 hrs - 392,257 views

FFG Government Ministers caught again
3 hrs - 26,588 views

ok