All-Ireland Winners Should be Allowed Park Where They Want
30th Sep 2020
The People's Republic of Cork recently witnessed a member of the last All-Ireland winning football team drive the wrong way up a city centre street in his van on a week day at lunchtime.

He parked on a double yellow, slipped out of the van and strolled to a nearby café well known for serving great, healthy food. Five minutes later he emerged with a takeaway bag and calmly ate his lunch in the driver's seat before pulling off and getting on with his working day.

Had a traffic warden passed by while he was in the café, the vehicle would have been a sitting duck for a hefty fine, but through the power of sheer legend worship, this writer would have felt forced to stage some sort of intervention – futile as it might have been.

Like, you couldn't stand by and see a man like this penalised for something minor by the city to which he returned with Sam Maguire so triumphantly.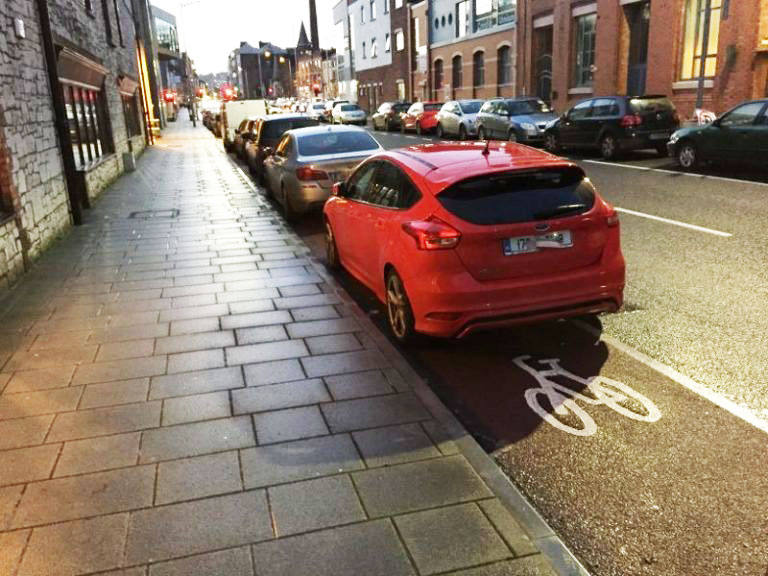 AGHHH! HOW DARE YOU PARK IN THE BIKE LANE YOU ABSOLUTE...ahhhh sure, it's yourself. Ah right. Sorry about that! C'mere how's the cruciate? Will you be ok for the Tipp game?

While he was in the café, it had got to the point that we had started to concoct what we would say to the warden if Himself hadn't returned in time.

"Ahhhh c'mere! You can't give this feen a parking ticket. The man is a legend of Cork football. He helped end a twenty year drought. He strikes a ball better than Messi. Have you not seen the clips on Youtube? And he was only getting his lunch there, feen. I mean, sir. Ah c'mon, sure, even All Ireland winners have to eat, like!"

Of course, the law should apply to everyone equally, but this fella is way more equal than the rest of us. He has put more hours into honing his skills as a Cork footballer than most of us have spent thinking about how great Cork is.

How could we not treat this man like some kind of emperor?

In a world where most professional sporting "legends" are paid handsomely and mainly sit around all day sipping protein drinks and updating their Instagram accounts with product endorsements, it's amazing how many of our GAA legends lead normal, hard-working lives and remain relatively unknown when they are out in public – especially those who have moved on from the game for some years.

It got us thinking. Shouldn't All-Ireland hurling, camogie and football winners get a set of minor perks and privileges beyond those of ordinary citizens as a reward for their massive heroic feats?

Like, parking wherever and whenever the hell they want to?
City Council and County Council could repaint many of the double yellow lines red to let people know that there is strictly no parking in this area except for Cork's All-Ireland winners.

On those "strictly no parking" signs there should be a small silhouetted symbol of, perhaps, the Liam McCarthy cup to signify that these special Rebels are an exception to the rule.

Likewise, anyone who was part of a double, like the men's teams in 1990 or the ladies teams of 2005/06/08/09/14, should be allowed to double park anywhere they like – as a symbolic nod to their great achievements.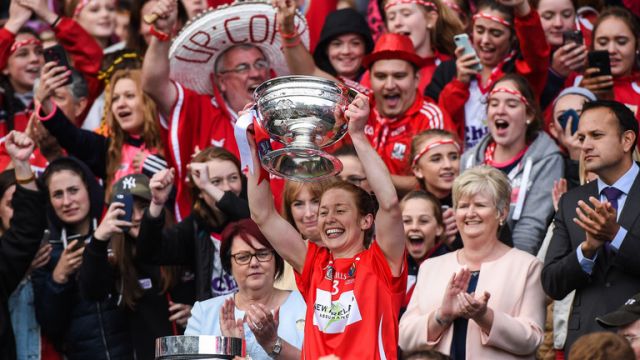 Could the face on Langer Varadkar be any more disinterested?

Imagine that raging sense of disbelief when you return to your car after nipping into town for twenty bottles of tanora, and you're boxed in by some other double-parking, poxy, inconsiderate, langball.

You'd be ready to tear the head off them when they come back. You might even take a photo of the "crime" and post it on social media and end up spending a morning on one of the local talk shows describing the "trauma" you've been through.
How dare someone do this to you! You're already running late for the O'Leary & McCarthy Farm Machinery Insurance Brokers' Premier Junior B Football Shield quarter final out in Cloughduv!

Half an hour later and the tow truck you ordered has just arrived, and suddenly, cool as ice, someone like Rena Buckley or JBM saunters back to the "offending" vehicle. Uh, oh.

Quietly, realising your egregious, disloyal, inconsiderate, mortifying, un-Cork like, mistake, you pay the truck driver to drive away quickly, bow your head and genuflect at the legend you had the privilege of being double-parked by.
"What an honour it is to be double parked by you, sir/madam, is there any chance you could autograph the back of my NCT cert?"
Cork All-Ireland winners for the double (parking): The campaign starts here.

Sponsors
PROC Mailing List
On Today
| | |
| --- | --- |
| | |
Forum Latest