Went Speed Datin' Last Night
Went Speed Datin' Last Night
John Paul Valentino
In this desert of love, of lonely sand,
No opportunity to drop the hand
I've searched Havana's, every nook and cranny,
But not once did I get near any Leeside fanny,
I even tried Reardons and paid loads for drink,
Yet no sign of anything remotely pink,
I've kept up with fashion and subscribed to Vogue,
But it counts for little at 2 outside the Br'
Posted on Feb 13th, 2010
A poetic ode to the River Lee, if it would only stop acting the langer and stay within its banks...
Posted on Feb 14th, 2008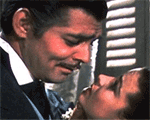 Where would we be without a verse from our resident poet on Valentines Day. He gets fierce romantic like..
Posted on Feb 14th, 2007

Resident PROC poet John Paul Valentino recalls his first internet dating experience...
Posted on Sep 19th, 2006

There's only room for poetry as we salute the departure of one of Cork's most popular hurling coaches...
Posted on Feb 10th, 2005

Still wondering what to give up for Lent? Our resident poet lends us his thoughts...