Gallery Update - June 2008

Gallery Update - June 2008
Jon Heller
What's up Cork, my name is Jon Heller. I'm from New York, USA. I've been travelling around the world now for about three and a half years. I've been everywhere from Mexico and Egypt to Thailand and New Jersey and am still typhoid free!
I've found paradise here on the Perhentian Islands about 20kms off the north east coast of Malaysia. I spent a week here and decided to take a job waiting tables at a restaurant called Amelia on Coral Bay on the smaller of the two islands.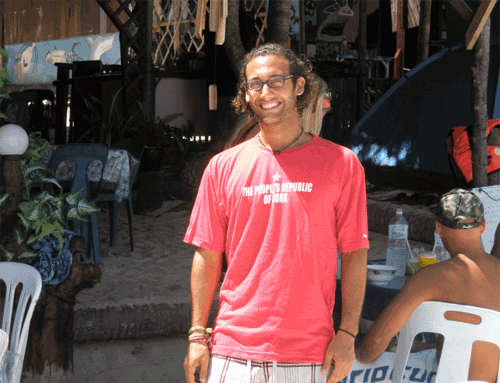 I've burned all my other t-shirts so I either parade around topless or thrown on my PROC t-shirt - the latter is more of a hit with the muslim ladies for some reason. I think they want to "know" me.
I spend my day talking to tourists. I like to sit down with customers, shoot the breeze and guess their order by the look on their faces. Pak pik beef sir? Roti Cani madam? You got it!
When I'm feeling particularly devious my favourite thing of all time (and I'm ranking this above sex guys!) is asking Canadians what part of the USA they are from! It is possibly THE worst thing you can say to anyone with a maple leaf badge on their backpack. When are those guys going to loosen up?!
I know its pretty light weight fun but it keeps my mind off the local politics here - there are a lot of questions I could ask the local Malay guys, like, why is that wailing waitress-child that I work with being dragged into a boat by four grown men and driven off into the dark night? Why wasn't I introduced to any of the female staff here? Or why did my work colleagues burn down the bar next door that we used to buy beer from for our customers? It's best I keep to myself though.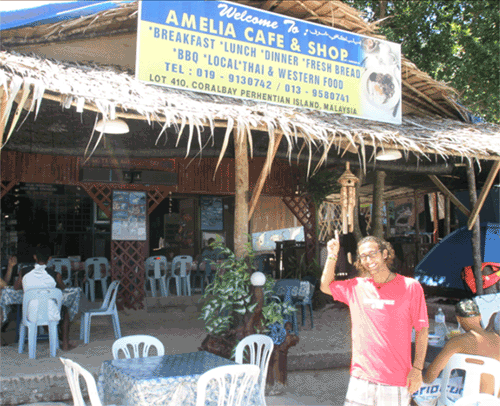 This is me at work: Amelia restaurant on Coral Bay. If you're on the island come in and say hi. I'm not on commission. I swear!
Of all the people I've met it's not just the Irish who are the most friendly, intelligent and interesting - it's you Corkonians! I've decided that when I'm done here in Malaysia I'm visiting Ireland…specifically Cork because I just have to see the place where all these really "sound lads" hail from.
I've had an amazing time in so many countries but to be honest the whole thing has been just building up to a visit to the Peoples Republic. I've even got a Peoples Republic t-shirt now and I'm really excited about things like having a pint of Beamish in front of a fire in the Mutton Lane or attending that hockey sport you guys are always telling me about!
Watch out for me at a proper pub in Cork soon and I'll buy you a few pints of Beamish if you remember my name.
Jon Heller. June 2008
Click here for more gallery articles
.
Posted on Mar 19th, 2009
Corkonians of all shapes, colours and creeds nearly melted in the sweltering 13 degree heat...
Posted on Oct 6th, 2008
Comrade Aaron Scott has been busy capturing last week's final visit of the QE2 to Cobh among other great shots....
Posted on Feb 11th, 2008
Images from last Sunday's march in support of the Cork hurlers and footballers...
Posted on Nov 26th, 2007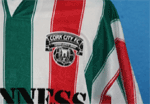 A comprehensive lamp at every home, away and special city jersey produced since the club's conception..
Posted on Nov 26th, 2007
Shane O'Gorman brings us his top action shots from the coast of the Peoples Republic...