5 Easy Ways to Use Irish Everyday
Anytime famous foreigners acknowledge the native language Ireland loves it – when Queen Elizabeth, Barrack Obama and astronaut Chris Hadfield used the cúpla focal the country went into a frenzy of delight.

Because they are foreigners we apply no standards – it's nowhere near approaching their first language so cute mispronunciations or mangled spelling just seems like an endearing footnote to an otherwise homage to our culture.


So why is it that the vast majority of us who were raised and schooled in English, with little other than apathetic academic exposure to Irish, are so terrified of patching whatever memories are left of it together?

We aren't half as slow to blather whatever paltry French, German or Spanish we have left over from school when we go on holidays or when we're trying to impress some flahbag tourist in the pub in town.

Hadfield tweeted as gaeilge from space

Part of this is the failure of successive governments to rejig the syllabus to focus on everyday conversation instead of rote learning and endless grammar rules but the fault lies with us too: we have to let the mistakes go. If we don't know a particular word, let's just drop in the English one, and get on with the rest of the sentence.

The other part is that, as a nation, we seem to have terrified ourselves into an English-only comfort zone where we are extremely hesitant about using even a hint of occasional Irish for fear of upsetting those who are steadfast in the silly belief that despite 13 years of it at school that they still "haven't a word". Every survey reveals Irish people are extremely positive about the language but seem to struggle for ways to use it so here are our top five practical ways to use a little bit of Irish every day:

1. Greetings
When you arrive home, into work, a shop or café why not use an Irish greeting instead of an English one. If you get a confused or contorted face in response just follow it quickly with the English translation. It's 'Dia Dhuit' for hello or most Irish speakers in Cork go straight to 'Conas 'tá tú?' or 'Conas 'tá cursaí leat?' (how are things with you?). If you're at the receiving end then 'go maith' or 'ceart go leor' get you out of jail quickly and 'Agus tú fhéin?' sends the ball back into their linguistic court.

If you're about to extend gratitude to someone using a bilingual 'Go raibh maith agat, thanks' is unlikely to provoke any awkward moments or 'I don't speak any of that stuff' guff. If you get a 'fáilte' in return it's a bonus.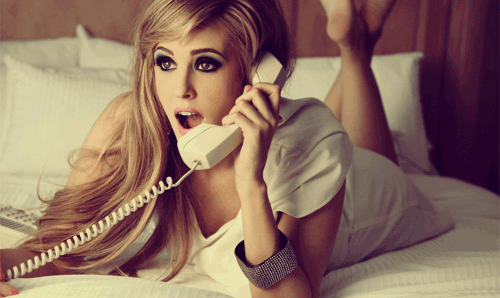 OMG....ní raibh fhios agam go bhfuil gaeilge aige!

2. Technology
Make your voicemail message bilingual. It's easy: "Dia dhuit. Nílim ar fáil anois, fág teachtaireacht le do thoil agus beidh mé ar ais chugat chomh luath is feidir" and then follow up with your English message if you like so your foreign buddies don't think you've been abducted by Al-Qaeda.

Another way to let people know you're open to the cúpla focal is to sign off letters and emails with "Mise le meas," instead of "Regards".

3. Count Yourself In
Anywhere there's counting or numbers you can rely on your first-term in junior infants to help you out: a haon, a dó, a trí, a ceathar and so on. Exercise fanatics can count reps in Irish, musicians can count in a beat to kick start a tune as gaeilge or perhaps you might want to just count the number of points football star Colm O'Neill has knocked over from insane angles since his return from injury to the National Football League (you may need to get your notes from senior infants out for this – the boy is on fire!)
4. Kick The Fear
Stop being afraid to make mistakes – just use the English word if you don't know it and don't fret too much about grammar once you make yourself understood. Stop caring about what others think of your Irish and you'll improve much quicker.

Cork has a wealth of non-native English speakers from all around the world. Even after years or sometimes decades living here many of them still regularly make small grammatical errors and get tongue tied but we barely notice because we don't hold their English to as high a standard as native speakers. For almost all of us, Irish isn't our first language either, so let's all agree not be so painfully self-conscious.
5. Get Out
Try out an Irish language social night – if you can break through the barrier of shyness the second-language shackles will really come off. There are lots of 'conversation circles' around the city and county as well as other social outings but here are our top three that are suitable for adults with any level of Irish (or for any Doubting Tomás who really believes the tired old cliché that 'nobody speaks Irish anymore'):

RéRá draws a big crowd every month - to the Cricket Club, of all places.

- ReRá is a brilliant well-organised monthly social night currently hosted in Cork Cricket Club on the Mardyke. Expect comedy, heavy craic and equally heavy drinking. The next one is on April 4th at 8.30pm. Get there early, it's usually packed out.

- Gaeilgeoirí Cois Laoi meet every second Monday in the upstairs lobby of the Clarion at 8pm and a very low-key relaxed way to speak or listen to other locals using Irish. See www.gaeil-laoi.com for more.

- Gael Taca Café on Sullivan's Quay always has tons of stuff going on from céili fitness sessions and social nights to beginners classes and conversation circles. See www.gael-taca.com or http://www.facebook.com/gaeltaca.corcaigh
Posted on Jul 16th, 2018
It's time to hand the event centre tender over to the Peeple'a'Cork. Just give us 100 Saturdays and we'll knock it together. Anyone have a spare trowel?
Posted on Jul 2nd, 2018
It has been very dry over the last few weeks and things are tough all over the country but did you hear about how bad the drought is up in Clare? They haven't won a Munster title now in 20 years.
Posted on Jun 29th, 2018
We have the weather so now all we need is to drive like lunatics, make siestas legal and look a lot more philosophical whilst smoking....
Posted on Jun 19th, 2018
We turn the slightest, most tenuous Cork connections to other countries and their players into blind loyalty so you have a reason to scream 'C'MON ON D'REBELS!' at your telly every night for the next month...
Posted on Jun 12th, 2018
Read our guide to holding up traffic, driving at terrifying speeds through villages and sleeping in your tractor....all so Chinese women can give up breastfeeding...