Zero Craic At 2022 Stryker Christmas Party
20th Dec 2022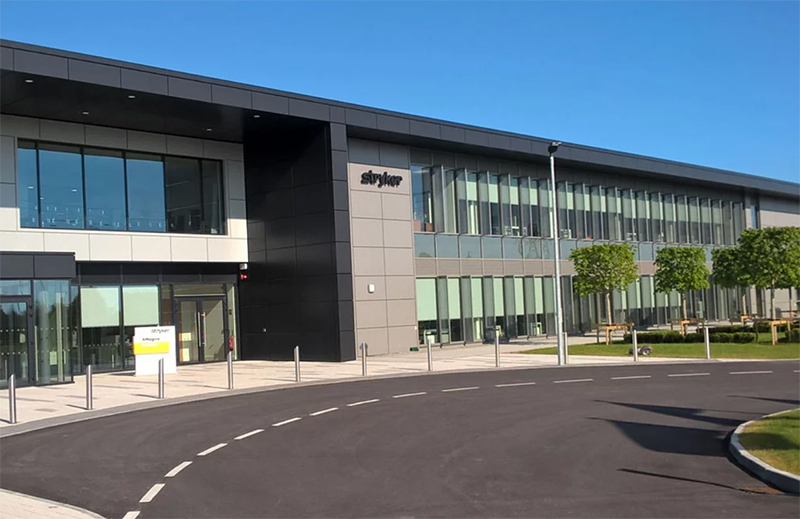 Reports suggest that there was a disappointing lack of "sca" at the Stryker Christmas party this year after 20 staff members were suspended following the Cork company's last big bash in 2019.

The unofficial knees-up which took place at a secret location in Cork was said to have "had less crack than a skinny builder's bottom" as employees sat around nervously clutching glasses of minerals which they hoped hadn't been spiked.

"Nobody even went to the jacks just in case HR were watching," said one individual who has been with the company for more than 5 years, "and I didn't see anyone having a sneaky yoke.".

It is believed a group representing employees turned down an offer from Hollywood to turn their 2019 party into a movie.

The makers of The Wolf of Wall Street, which starred Leonardo Di Caprio and Martin Scorsese, are said to have offered employees a substantial amount of cash and a staff party in Las Vegas in exchange for the right to turn the notorious bash into a blockbuster.
Unconfirmed reports suggest the Model Farm Road based company received over 30,000 CVs after details, including videos, from the 2019 party went viral on social media.
Sponsors
PROC Mailing List
On Today
Forum Latest
Stuff that grinds your gears
3 min - 472,903 views

Welcome Palestine
6 min - 120,232 views

The Official Arsenal Thread - Part 2
9 min - 1,299,832 views

Spudnik
28 min - 88 views

The Official Man Utd Thread - Part 3.
33 min - 2,565,347 views

Kyle Hayes - a good GAA man?
38 min - 32,213 views

The next Government
38 min - 581,525 views

Venezuela and the ICJ
40 min - 50 views

Shane magowan rip
43 min - 4,136 views

Christmas Day in UCC
49 min - 33,060 views

Dublin... Is a fucking shithole
52 min - 413,943 views

The unpopular opinion thread.
56 min - 25,988 views

The official Horse racing thread.
1 hr - 55 views

Woman murdered in Tullamore..
1 hr - 289,311 views

Is it possible that North Korea and South Korea ...
2 hrs - 955 views

Today's show, 98.3fm [5pm, Fridays]
2 hrs - 295,009 views

free speech
2 hrs - 10,462 views

Sinn Fein are not a Normal Political Party ??
2 hrs - 530,838 views

The, um, Aviation Thread
3 hrs - 381,379 views

The Official Manchester City Thread - Part 2
3 hrs - 228,979 views

ok