Spraycations: 18,362 reasons to Holiday in Cork
7th Jul 2020
It's not really surprising that airline chiefs are casting doubts on the advice of public health gurus and lobbying hard for full-on international travel to resume. Ryanair's Michael O'Leary (or to give him his full medical and academic title, 'Michael O'Leary') is top of the list of health advice sceptics and is giving hospital staff the cold sweats every time he speaks, hoping to lure us out of Cork to country's still struggling with the virus.
Do you really want to be the langball that posts a photo of your half-cut, sunburned mug, boogying late into the night in a thronged Irish bar in Santa Ponza, just as the government announces schools will not open after all in September because holiday makers like you brought the virus back from abroad?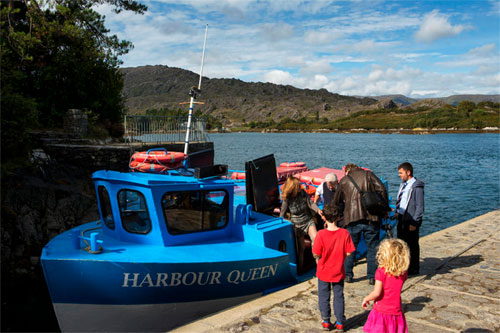 In Glengarrif you can get a ferry from Cork to another part of Cork.

We know you "needed" a holiday, but tell that to the mob of angry parents waiting for you at the arrivals gate in the airport armed with hurleys that have to "home school" their kids until at least Christmas while holding down a full time job.

If you decide to be sound by holidaying in Cork and ignore the temptation to take a week in Spain in exchange for bringing the virus back home and killing old people, then the list of guilt-free joys awaiting you as a non-murderer are endless.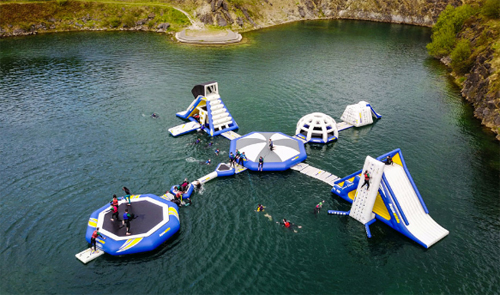 Cork's answer to the International Space Station at Ballyhass near Mallow

Widely known for our balanced journalism when it comes to comparing Cork to other counties, we've genuinely spent ages trying to think of something daycint any of them has over the Rebel county, and the only thing we've come up with is the road to Cork out of all of them.

Not just because Cork's tourism industry could do with your business, not just because you can keep your carbon footprint to Greta Thunberg friendly levels by doing a staycation, not just because we love Cork, but because it has everything you could possibly want there is literally no reason to go anywhere but The People's Republic for your holiday this year.

Spraycations
Feel the wild Atlantic spray on your face as you take a sconce at pure massive whales and schools of dolphins (the only Cork 'schools' on the go at the moment!) playing in the surf from a boat out of Courtmacsherry or Castletownshend.

Take a fishing trip out of Union Hall and land yourself a crate of fresh mackerel while re-enacting fishmonger Pat O'Connell meeting the Queen as you cook them on your barbeque (be sure to ask how her son Andrew is doing, she'll love that).

A Hugemongo-Whale Corkonius and a Pure Common Seagull having the bantz in west Cork. Colin Barnes in Union Hall will take you out.

Let your smallies turn into amphibians at the Lagoon adventure centre in Rosscarbery while you balm out on a pedal boat. If you're staying "up north", take them to Ballyhass Lakes near Mallow for water sports mania while you take part in their latest 'axe-throwing' craze and pretend you're not really taking out your frustration that the intercounty hurling championship is still months away.

You could hire a self-drive motor boat in Cobh and ballhop the lads dossing on the decks of the navy ships moored at Haulbowline, or if you want to take advantage of the prevailing south westerly breeze, learn to sail and see the world's second biggest (and first most beautiful) harbour from the water.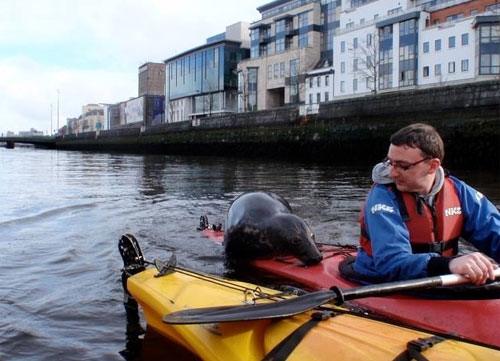 'Giss a go off your kayak, biy....ah g'wan...I swear I'll give it backcha, like'

(If you get command of a boat, our top tip is to head over to the beautiful mini-harbour of East Ferry – as you enter the cove it's like something out of a Tolkien novel with the top of Holy Trinity church poking out of the dense trees on your right.)

Take a relaxing tour around Kinsale harbour and learn to surf in Garretstown. If you're staying in the city then try stand-up paddle boarding or take a kayak tour of the river with Atlantic Sea Kayaking.

If you want a bit more than just adrenaline and craic, Cork is absolutely brimming with maritime themed history – there are more and more tours being added every year.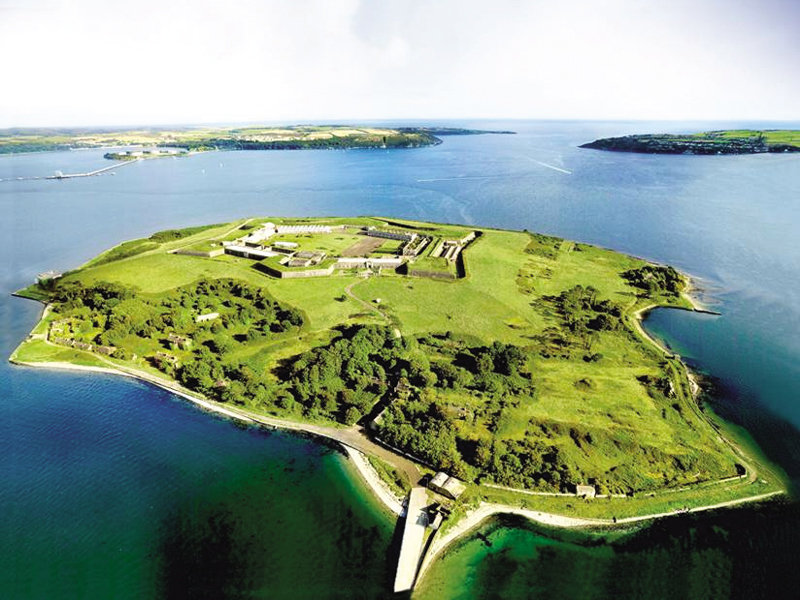 Spike Island which was named after Cork boxer Gary 'Spike' O'Sullivan.

Everyone needs to visit Spike Island and learn about its dark colonial past – the County Council really have done a superb job turning it from a derelict prison into what was voted Europe's top tourist attraction (plus you have to get there by ferry which is the job!).

Charlesfort in Kinsale tells the story of how incredibly close Ireland came to becoming a Spanish speaking country. The museum at the end of the Mizen Head peninsula is a must too – along with it's own fascinating story there is nowhere else in Ireland that feels as Wild Atlantic Way-y as this place. On a fine day you can regularly spot Cork's whales and dolphins from there too.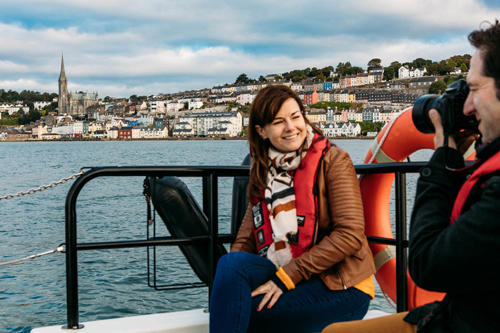 Take a boat trip around the harbour and get unreal photos of Cobh with your old doll's head in the way

If you fancy heading east, the light house and island tour at Ballycotton is class and has the benefit of being surrounded by some unreal eateries when your tummy rumbles from all that sea air: from Cush restaurant and the Bay View hotel to the delights of Ballymaloe House up the road - the fish is so fresh in this part of Cork that it actually winks at you as you pick up your fork.

This is just a small slice of what Cork has to offer - go to Cork's official tourism website www.purecork.ie for tons more ideas and starting planning your holiday right now!
Sponsors
PROC Mailing List
On Today
| | |
| --- | --- |
| | |
Forum Latest