Pure Cork Culture Night Events
Friday is culture night all over Cork and if you're looking for the Corky-ist of Cork events here are a selection of the most red tinted events on offer:

The Beamish Bath
For one night only The Fountain on Grand Parade will be connected to a series of two hundred Beamish barrels which will create a unique bathing experience to allow Corkonians to literally immerse themselves in their city's culture. Dip your foot in through the creamy head, climb into the dark gloopy broth and cosy up to your fellow pure Corkonians. Nudity and snack boxes encouraged.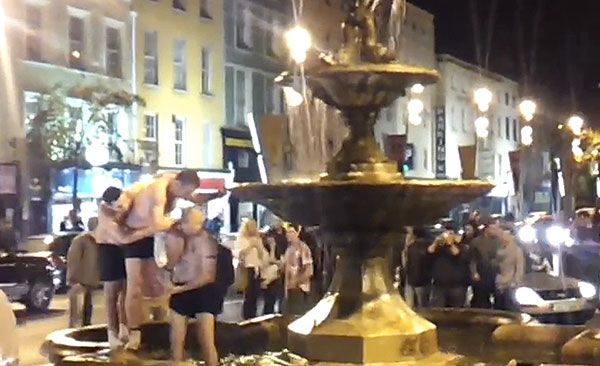 Fountain fun: nude Beamish dipping.

Real Cork Food
We're all a bit tired of the usual sustainably-grown-farm-to-fork-locally-sourced food fashion bluster so for Culture Night let's have the real Rebel deal: Like, have you ever tanora-boiled a fresh mullet you just pulled out of the river with your bear hands on Sullivan's Quay? Did you know that in some parts of the city 'bonfire-cooked tractor tyre' is a delicacy some people are willing to risk a 34th criminal conviction for? And what's the best way to approach your favourite All-Ireland winning hero to ask them if you could have the dead skin from their socks to use as a condiment?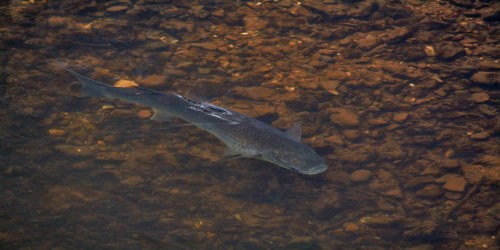 Eat a proper Cork fish caught by a 14 year old scobe on the Shakey Bridge


Play with the Frank & Walters
'I used to play in the Franks, actually', - how Cork would you be if you were able to say that? Well, tonight, for wan night only, you can join the Franks on stage for a ten second egg shaker cameo on 'After All' before passing it to the next person in the queue. If you didn't put your name down when we first announced this event in 2009 then email us today to get in line. We have two cancellations for Culture Night 2032.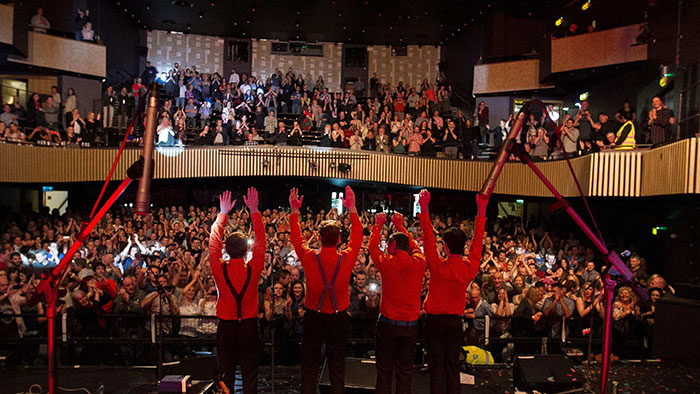 'Move back, lads, move back...ye'll all get yer turn'

JBM's Cork Slang Recital with a rolled up Echo
Sultan's of Ping's Morty McCarthy's famous Cork Slang Dictionary will be read from cover to cover by The Duke of Bandon Road: His Excellency James Barry Murphy. For authenticity amplification will be via a rolled up Echo rather than a microphone. The dual All-Ireland winning player and manager will also give a lecture on the ability of greyhounds to understand Cork slang, local witticisms and ball-hops. The event will feature a translator to help those who are not fluent in the Togher dialect.

The All-Star Rebel Choir
Accompanied by the Shandon Bells and a glass harmonica using tanora instead of water played by Mick Flannery's beard, you'll be blown away by a choir that is so Cork that you have to have been an All-Ireland winning captain to be part of it. Listen out for Rena Buckley's stunning soprano voice on 'The Bauld Thady Quill', Anna Geary's lead vocal on Where's Me Jumper? and Seán Óg O hAilpín, Graham Canty, JBM and Larry Tompkins barber shop quartet version of The Banks.

Lecture on The Last Remnants of British Culture
The inaugural Cork Wind Up Merchant Lecture will be given by former Cork hurling triple All-Ireland winner, Donal Óg Cusack. Find out how Oliver Cromwell's reign of terror in Ireland still effects how modern hurlers rise the sliotar, how Michael Collins's assassination is linked to the Long Grass Final of 2006, and how a no-deal Brexit will dictate when intercounty hurling managers will deploy sweepers.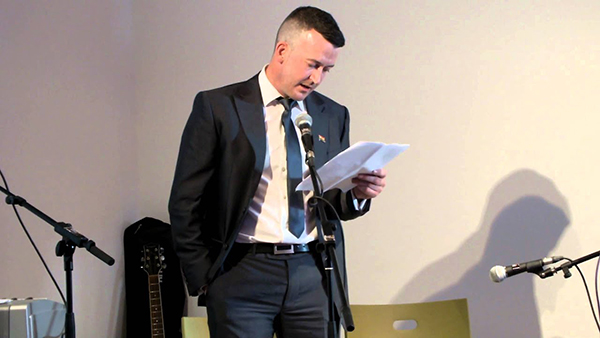 "..and then Tesco and Liverpool FC and Sky Sports and Diageo and Shane Ross..."

The evening will finish with a clip of British conservative MP, Jacob Rees Mogg, reading out the names of British retailers, television stations, and football clubs that make huge profits in Ireland while a white coated GAA umpire waves a white flag as a symbol of surrender.

Culture By Counihan
A huge screen on Grand Parade and monstrous sound system will show the last two minutes of the 2010 All-Ireland football final on repeat all through Culture Night. Alan Quirke's beautifully weighted kick out after Down score to put them within a point of Cork. Fintan Goold's heroic catch. Paddy Kelly's manic tackling. Daniel Goulding plucking the ball from the air. Aidan Walsh and Noel O'Leary in tears after the whistle goes.

...on a loop on a giant screen in Emmet Place

The clip ends with Conor Counihan (and his banisteoir bib on backwards) being interviewed on the field, telling us that 'failure is only the fuel for success' and then roaring out 'it's a great day to be a Rebel!' and 40,000 Rebels replying in unison.


Posted on Jun 25th, 2020
If birds are starting to land on your head piece or you've mangled it trying to add your own highlights, the wait is nearly over as hairdressers and barbers reopen....
Posted on Jun 1st, 2020
When the 5km travel restriction increases to 20km, close to 200,000 Cork city citizens will be able to flock to three or four small beaches like Myrtleville and Rocky Bay....
Posted on May 6th, 2020
Even though there are reasons to justify it in his own head, Finbarr* knows this is wrong even though the young woman who he contacted seems to be fine about it...
Posted on Apr 20th, 2020
As the lockdown drags on and patience grows thin among the population, Corkonians are taking risks and doing all sorts of things they would never have done before...
Posted on Apr 6th, 2020
To help morale, the post-covid rewards for parents locked down with kids for weeks on end have been published...