Cork Metro Unveiled
5th Dec 2016

Unless you've been hiding under a huge bag of sliotars for the last week and have been avoiding the world's media you will by now know that The People's Republic of Cork Transport Authority has begun work on the Cork Metro with its first new station at South Main Street already in the, ahem, "initial stages of development".

That might be phrase we've borrowed from all the Event Centre mumbo jumbo that has been forced on citizens but who wouldn't put money on the Cork Metro system being up and running before a note is played at or a second sod turned at the event centre?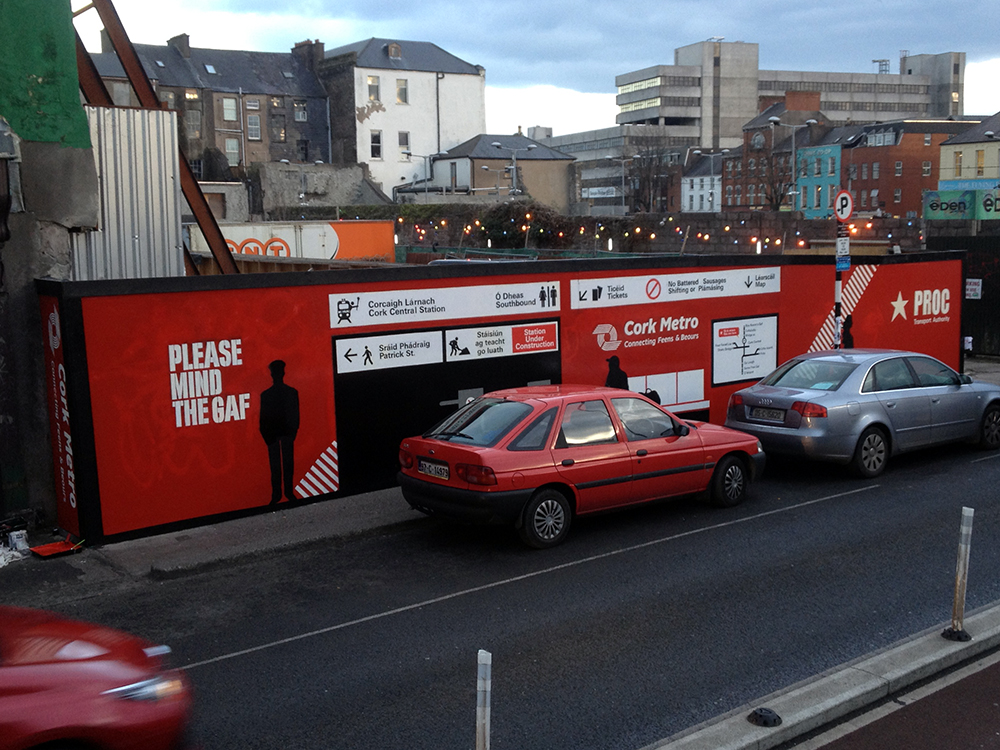 Just like the Event Centre across the road construction is already in the initial stages of commencement. Which means there's fuck all going on, really.

Here's what passengers can expect on Leeside's shortly to be completed new transport network:

We'll Tell You No Lies
Trains on the Cork Metro will never be subject to timetables or schedules. This is not London or Berlin, feen - they come when they come.

The electronic boards will not feature a list of trains and the corresponding number of minutes it will be until they arrive - instead screens will give waiting passengers a less committed and more "Cork" take on how long their train will be:

Ages.
Good bit away yet.
Not too long now.
Soonish.
Fairly soon.
Nearly there.
Practically there.
Two secs, boy.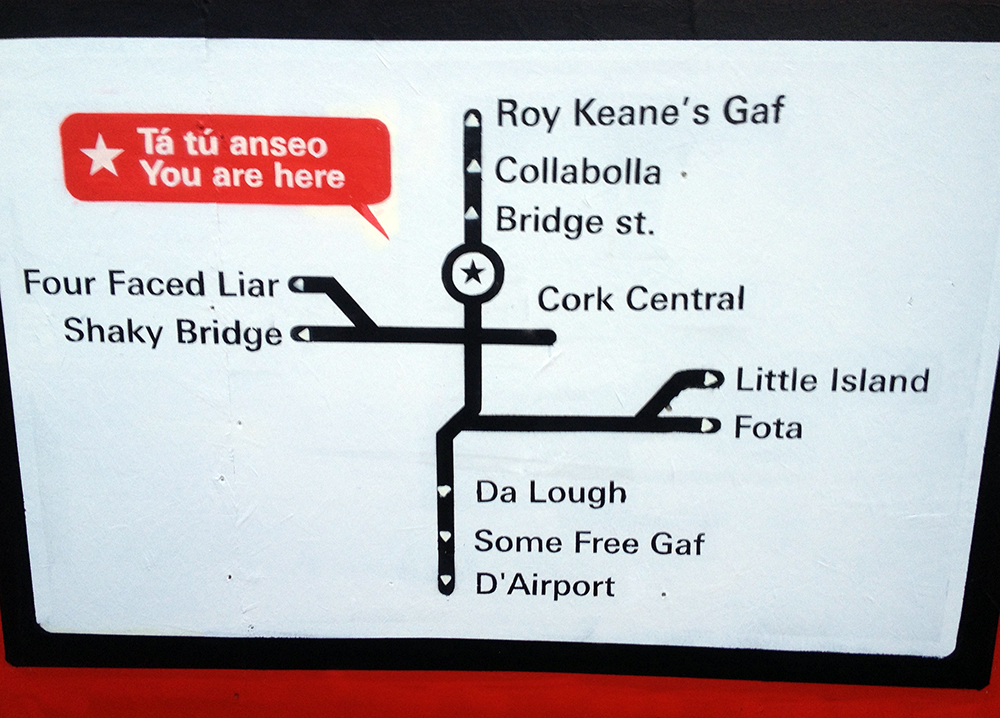 Station map

The Sound of the Underground
When we walk out of elevators these days they tell us we are on the third floor in a mid-Atlantic drawl or when we're at self-service checkouts in Cork's supermarkets they issue their instructions in broad middle-class southern English vowels.

"Insert cash or touch 'pay with card'"

You can forget your quare Fancy Dan accents on the Cork Metro. Tannoy announcements will be highly localised with even subtle changes in Cork accents as trains move through different stations across the city.


For example, the announcer for Rochestown station will be required to keep a load of marbles in his mouth while speaking while messages for Hollyhill station will be recorded immediately after the announcer has consumed a battered sausage – the flavours emanating from the oesophagus adding real authenticity to pronunciation.

On The Right Track
On league and championship match days live radio commentary will be boomed out across all metro stations and announcers will only be allowed to mute and talk over it in emergency situations.

Even then rescue crews will have to do their best over the sound of 103FM's Paudie Palmer delivering news of an important injury time substitution at corner forward as Mournabbey ladies footballers do battle in the All-Ireland club series.

Cork Metro carriages will be fitted with authentic crackly old-school GAA fan transistors that will fill carriages with the piercing sound of live commentary as Cork teams battle it out for glory so passengers don't miss any action when their train arrives.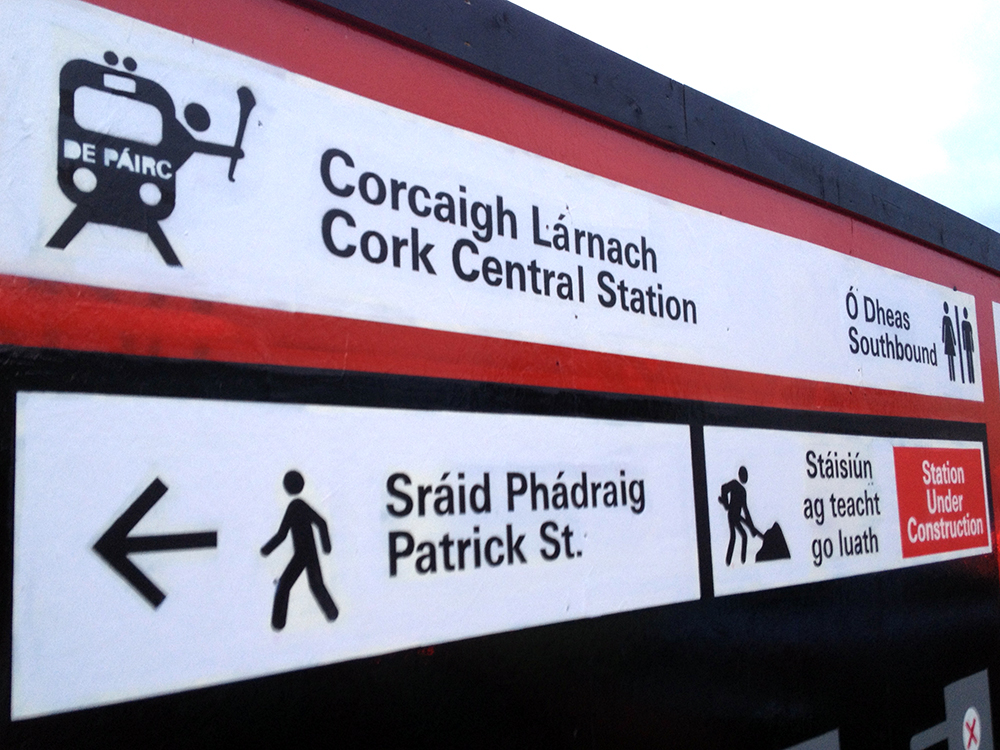 Cork Metro: literally speaking, it'll be unreal.

Tourists who thought they were in for an undramatic underground ride from Douglas Village to Shandon will witness a carriage full of local nervous wrecks in hysterics as the sounds from Killarney and the last few minutes of an all-square Munster football final against Kerry blare through the train.

All trains will be fitted with reinforced glass in case any over passionate Cork fan allows news of a last minute potentially match-saving point that goes wide to get the better of him.

The Big Red Button
On weekday mornings trains will allow passengers to switch between morning talk-show rivals PJ Coogan and Neil Prendeville depending on who is the least annoying.

One large red button, similar to the "break in case of emergency" boxes seen on buses, will be fitted to each carriage and if one of them gets too stroppy with a caller you can hit the button to switch to the other.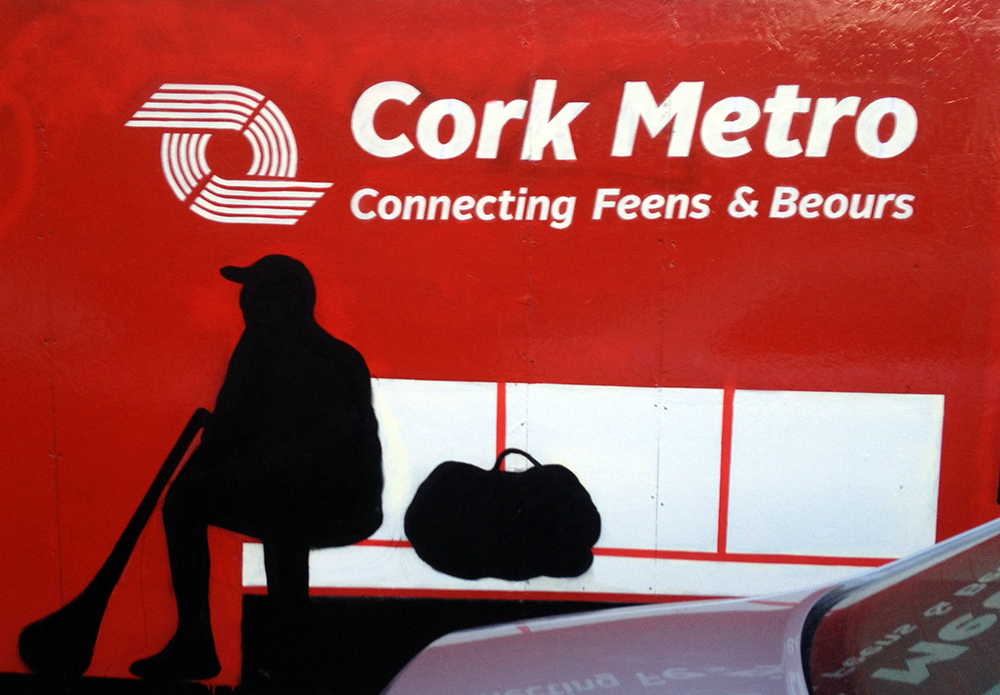 Weapons are permitted on board as long as they are made from ash and have a 'proper bas'

Radio stations from outside the county are strictly banned and any news bulletins on local stations that have stories about Not Cork will be bleeped out for passenger comfort.

The Chips Are Down
In the exhaustive research carried out by the PROC Transport Authority one major failing of metro systems around the world is the scandalous lack of anywhere to get a bag of chips after you've been out for a few pints.

All stations will be required to have a late night chipper to make Corkonians journeys as pleasant as possible and there'll be a "no hassle" approach to eating on board as long as each passenger can keep at least one eye half open to prevent spillage.

Enjoy your journey on Cork Metro.


Sponsors
PROC Mailing List
On Today
Forum Latest
Cyclists
10 sec - 530,450 views
The Official PROC Restaurant review thread.
4 min - 1,020,959 views
Brian Dillon Commemoration
9 min - 248 views
Dr Ava
13 min - 954 views
The Official Man Utd Thread - Part 3.
14 min - 1,682,833 views
Thomas O Halloran rip
16 min - 70 views
Third Level Students likely to be back to remote learning next year.
21 min - 1,330 views
Myles o Grady to leave Musgrave
22 min - 794 views
The Sandman, on netflix soon
23 min - 886 views
Rate the last movie you watched out of 10
42 min - 2,512,058 views
Russia's unjustifiable war of aggression in Ukraine
56 min - 359,098 views
The Official Athletics Thread
1 hr - 10,253 views
Rose of Tralee's Shameful excuse for females
1 hr - 7,286 views
Cork Footballers
1 hr - 14,574,060 views
Sudoku.
1 hr - 27,195 views
Jesus lads, 'tis looking like BREXIT!
1 hr - 2,238,663 views
Cork Hurlers - Part 2
2 hrs - 16,591,829 views
The Official Liverpool Thread - Part 2
2 hrs - 2,961,601 views
2022 Premier Senior football
2 hrs - 38,396 views
2022 Intermediate A football
2 hrs - 26,179 views