A Guide to Cork for Light Rail Planners
31st Jul 2020
Last week Cork City councillors were presented with the Dublin government's plans for a light rail system on Leeside. Whether it's more keep-'em-quiet bluster from The Pale or a genuine effort at finally trying to address the scandalous lack of public transport spending outside of Dublin, we have to put a Cork stamp on whatever they eventually send our way so here are few thoughts to make sure we get off on the right track...

Naming Rights
Firstly, for the love of Christy Ring, we can't call it the LUAS. It simply has to have a different name to the Dublin tram both because it is in our DNA to not want to be seen copying anything from The Pale and, of course, because our yoke will be better in every aspect so we shouldn't lower ourselves to use the same name.

We will need a name that will exude superiority in every facet of the service – from speed and comfort (seat warmers for the winter, please) to ticket prices and the soundness of train staff. Put on the thinking caps.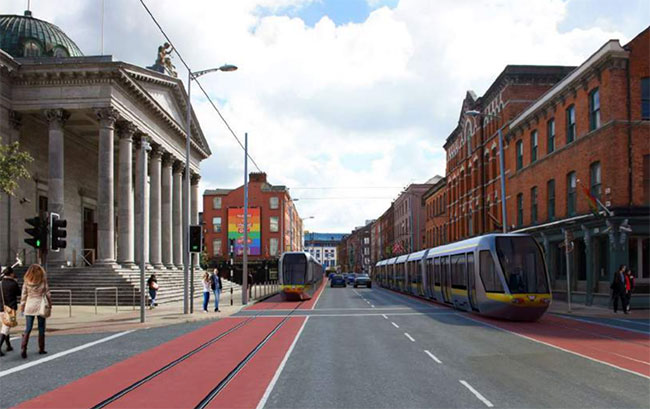 Rule no.1 if you're coming down from the NTMA in Dublin to show your suggestions for a Cork street train: don't photoshop Dublin's one on to Cork streets. It's as offensive as photoshopping the head of a gargoyle on to a picture of Christy Ring.


Bells Angels
Instead of that annoying ding-ding that tells Corkonians on their way to Croke Park to get off the tracks, the Cork street train should have voice recordings of Corkonians saying 'sorry' instead of a bell or horn sound.

Drivers should have several sophisticated options on their dashboards ranging from the unnecessarily apologetic 'sorry' that you'd give someone who has held a door for you, right up to the aggressive 'SORRY!??!! WASS YOUR F**KIN PROBLIMMM??!' you'd get from a coked-up scobe who has decided you deliberately shouldered him as you brushed passed him in the narrow hallway leading to a nightclub toilet.

Playing A Sweeper System
If this yoke is going to come within 2 miles of the city centre it will have to address the local tradition of jaywalking. Just like a street sweeper truck, Cork street trains are going to need a large system of brushes protruding from the front to gently move jaywalking locals out of their paths.

And if budget allows (no pressure there, Turners Cross Taoiseach), some sort of battering ram to demolish vehicles belonging to Mister Sure-I'll-Only-Be-TWOOO-Minutes-There-Like, when they park on the tracks to nip into a shop for phone credit and a refill for their tanora flavoured e-cigarette.

Craic On The Track
Cork has a great tradition of good-humoured bus drivers who are always up for a bit of craic, and any tománaí wishing to take control of one of the city's new trains will need to be assessed for their pure Cork banter and their ballhopability so that the Rebel city has the soundest light rail system in the world.

It's common to see two Cork buses going in opposite directions, suddenly slow down and stop so that the drivers can fire wise cracks at each other through open windows. Passengers might suspect there is some serious logistic-related communication going on between drivers until both suddenly erupt into laughter and then hit the accelerator.

Why build a generic train system that gives passengers the same boring, bland experience as any other city? The Cork light rail system's announcements should be peppered with officially sanctioned wise cracks and devilment:

"Ok folks, we're just arriving at 'Killarney East' station….also known as Ballincollig West….sure you know yourself, out here they're just Kerrymen with shoes!"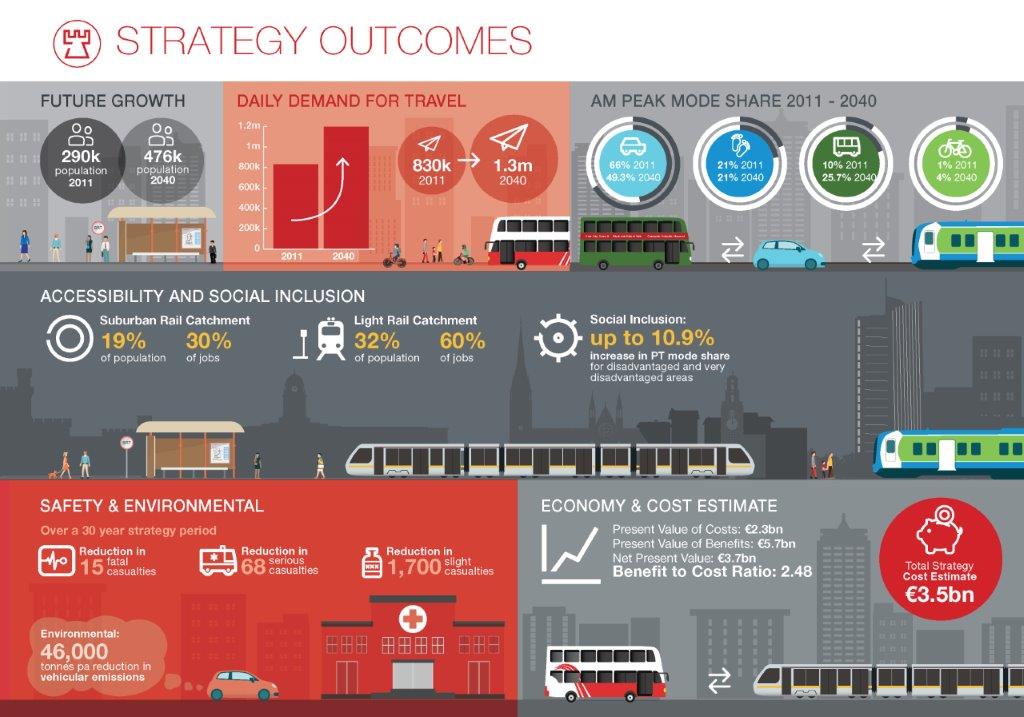 "Strategy Outcomes" is a planning technique where you pull lotto balls out of your arse and then tell a graphic designer to put that number into a fancy report.

Carrigalonely
As anyone who has been to the 'Collig in the last few months and is still stuck in traffic out there today will tell you, the place could really do with a light rail system.

Locals are delighted with news that Cork's proposed/alleged/wont-believe-it-til-we-see-it street train will whisk them into the city in just 15 minutes – great news for students and party goers, even if they are in their late nineties by the time this thing is actually built.

Spare a minute for Carrigaline-onians whose town won't be on the train network at all.

Despite being the only place in Ireland to have two high powered government ministers at the cabinet table in Dublin, the chronic congestion problems in the town make world famous traffic jams in Los Angeles look like a Sunday morning silage run through Timoleague, and the roads, especially south towards Kinsale and Minane Bridge, wouldn't be out of place around Everest base camp.

If this was Healy-Rae country, Carrigaline would have an intercity train station, two airports, a road tunnel to Australia, and its very own Healy-Rae teleporter to get citizens around at the speed of light….and there'd still be time to give your colleagues already earning a whopping six figure salary a €16,000 pay rise.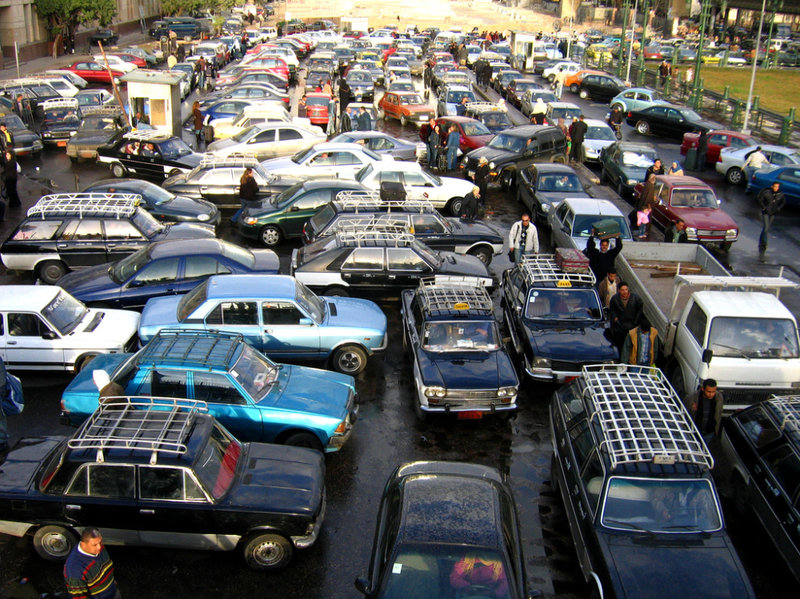 A relaitvely quiet Sunday morning on Main Street in Carrigaline

Citizens of Carrigaline that often end up having to overnight in their cars if they're just nipping into town for a litre of milk, can be forgiven for feeling a bit left out when they see Ballincollig being included on the train map.

At least they can sleep soundly knowing that, in the middle of an economic recession, mass unemployment and a raging global pandemic, two Carrigaline lads are battling on their behalf to ensure super junior ministers get a "fair" pay rise on top of their €124,000 salaries.

Now those are the kind of politicians that their constituents can be sure will keep the best interests of their town on track.
Sponsors
PROC Mailing List
On Today
| | |
| --- | --- |
| | |
Forum Latest