Why Are There 10 Pharmacies in B-town?
Is Bishopstown the sickest place in Cork?
Cork's bastion of apparent hypochondriacs has not only the province's biggest hospital on a campus measuring a whopping 44 acres but the Rebel suburb also boasts a staggering total of ten pharmacies and a plethora of different health centres.
If you don't believe us the list is below and before anyone contacts us to tell us Wilton and Bishopstown are not the same place it's only a notional difference usually pedalled by the inhabitants themselves - just like people claiming they live in places like 'Riverstown' and 'Glenbrook' when we all know they're from Glanmire and Passage West. Wilton is a just a subset of Bishopstown and let that be that.
What trials and ailments could possibly be tugging at B-town's otherwise apparently healthy and affluent coat tails?
Pa Cronin's Red Card
Bishopstown hurling star Patrick Cronin's frustrating dismissal after twenty minutes from the qualifier against Offaly may have caused a deep depression around that area of Cork in particular and while pharmacies cannot provide cures for unforced errors and sinking stomachs caused by last minute BIFFO goals down the Pairc they can certainly help with a bout of the 'one-match ban' blues.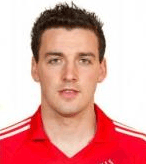 Pa Cronin: straight red against Offaly
Gardening Injuries
The story about Melbourn in B-town used to go that if you didn't mow your front lawn and trim your flower beds every few hours those neighbours of yours intent on making the Cork boulevard the Champs Elysees of the Rebel county would let you know in no uncertain terms that you were letting the side down.
A firm knock on the door, a stiff note in the letterbox or a death-stare in response to a friendly 'hello' delivered the message. So with such ferocious repetitive physical work keeping their lawns prim have the aching limbs of Bishopstown's found relief on the shelves of local chemists?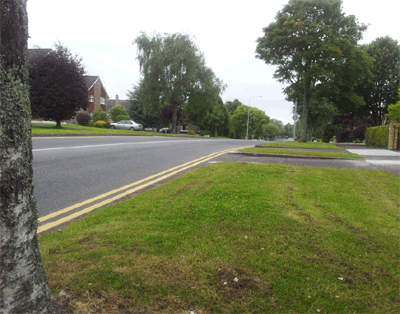 Melbourn: If desperate house wives was to be filmed in Cork...
Fake Tan
OK, not the best summer for sunshine or sport so far but by the orange glow around Bishopstown you'd think the Mediterranean sea was lapping up around the Lee Fields with the tans that are on show.
Like something out of a Kiaora* orange drink advert B-Town girls are sporting short skirts and tanned legs all summer despite the weather being more typhoon than Torremolinous. Could it be that these pharmacies are benefitting from the misty meteorological misery mincing around over Leeside for the past few months?

Sun cream
Or maybe Bishopstown babes are getting their tans elsewhere. As wealthy B-towners head for the sun perhaps it is their fear of the sun on their skin and heavy loading suitcases with pricey sun protection creams that is filling the pharmacies' pockets?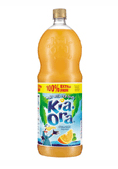 A b-town babe shows off her tan
B-Town Waistlines
Do you know any fat people from Bishopstown? Didn't think so. They must be taking pills to look that slim and now we know where they are getting them.
24 Hour Tesco
With so much wealth tied up in Bishopstown maybe it's their anxiousness to spend it all that is keeping them awake at night especially knowing that at any time they could pop down to the shopping centre and flash the plastic. Sleeping pills don't come cheap.

How's Your Father, Bishopstown?
Quite well judging by the amount of pharmacies in this area. B-town supplies some of the finest looking Corkonians to the world but nobody has ever carried out research on famous anecdotes about their relentless desire for bedroom antics.
These late night pharmacists knew what they were doing setting up in the middle of a suburb where old age is seen as no obstacle to enquiring about the health of one's male parent.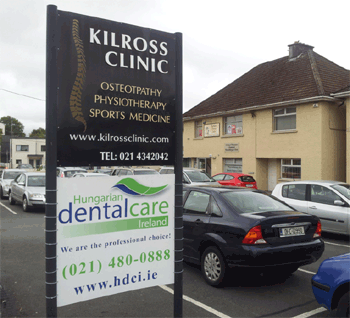 B-town also has a bizarre number of health clinics, physiotherapists, osteopaths and opticians.
Gout
The disease of the well-healed (and even better fed) may be the reason for proliferation of chemists in salubrious B-town. Years of dinner table opulence may have caught up on the older generation and having a chemist nearby eases the pain – and smell.
CIT
Headache tablets, rehydration sachets and hangover cures galore - no wonder there's such demand for chemists with thousands of students from Cork Institute of Technolgy spending their grants on booze on Thursday nights and spending anything left in local pharmacies on Fridays.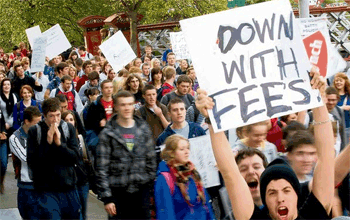 Headache: CIT students protesting. Spot the PROC shirt.
Balding Men
If you're flying into Cork airport you'll often notice a cluster of bright pinkish blobs over Bishopstown. Low flying aircraft have taken their toll on the area's masculine hair growth with tall males as young as twelve developing male pattern baldness due to proximity to the jet engines just above their heads which subtly sucks hair off their scalps.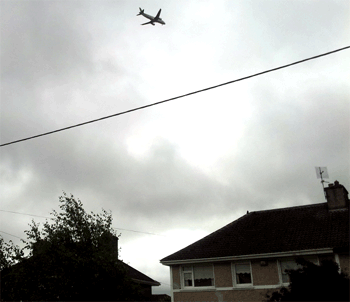 Our photographer lost six hairs including one short and curly whilst taking this photograph.
Losing your hair, looking for an expensive remedy and living in Bishopstown? You know where to go - ten times over!
* Random factoid: 'Kia ora' is a New Zealand Maori greeting meaning 'good health'.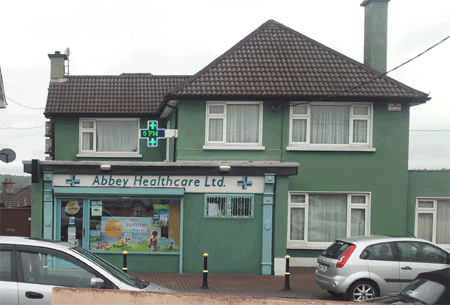 1. Abbey Healthcare, Bishopstown Road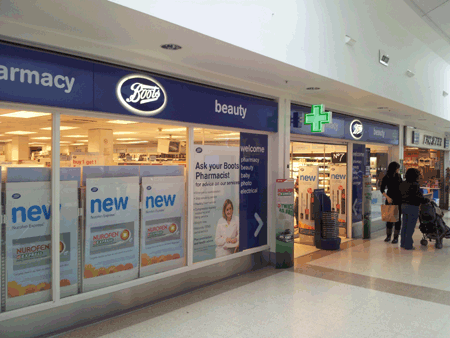 2. Boots in the shopping centre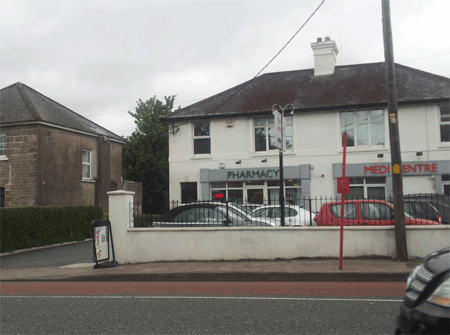 3. Wilton Road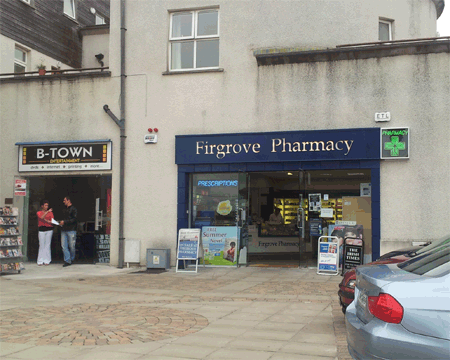 4. Firgrove on Curraheen Road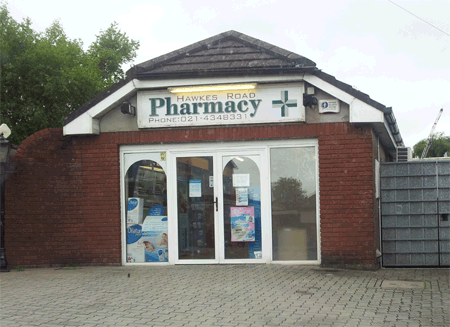 5. Hawkes Road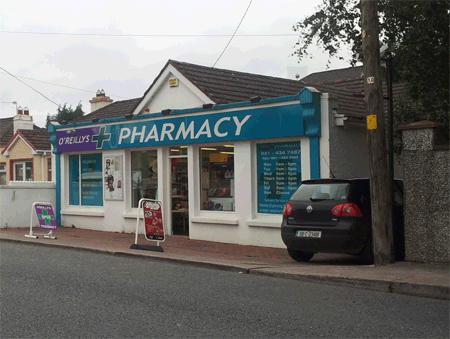 6. Curraheen Road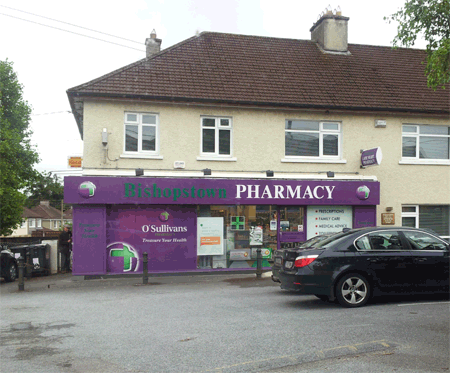 7. Bishopstown Pharmacy, Bishopstown Road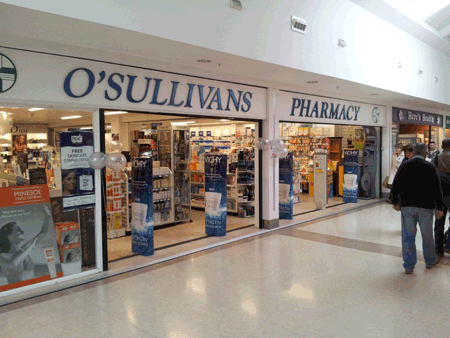 8. O'Sullivan's Pharmacy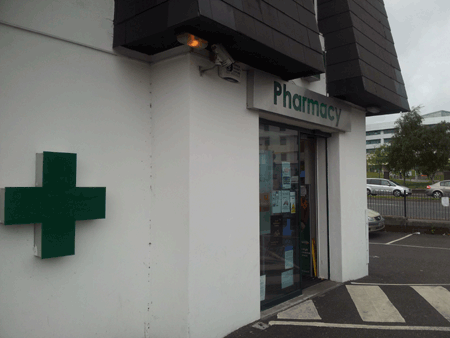 9. Pharmacy opposite CUH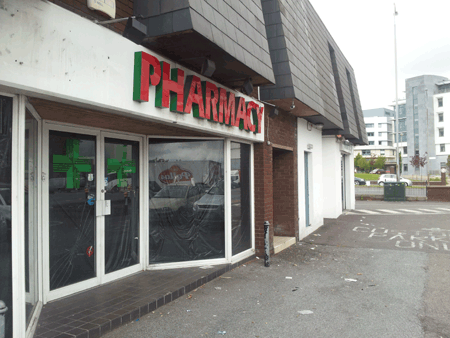 10. Recently shut Pharmacy opposite the hospital
Posted on Sep 17th, 2018
An 83 year old man foiled a three-man raid in Glanmire last Saturday evening and in the process delivered a beautiful kick up the arse to one of the humiliated raiders. Who else needs a Dinny Funt?
Posted on Aug 27th, 2018
A buskers' code agreed between buskers, traders and residents is well worth pursuing before wrapping ourselves up in legal knots and slapping low-income buskers with fines...
Posted on Aug 15th, 2018
It has been rumoured for years that Bob Marley lived in Cork...and possibly still does. Only that can explain the manic devotion to the reggae superstar on Leeside...
Posted on Aug 8th, 2018
If you haven't moved abroad in protest after the last time the Panaban was tried or set yourself on fire in defiance then check out our frequently asked questions guide to Panaban's second coming.
Posted on Jul 24th, 2018
This time last year Cork were Munster champions going into the All-Ireland semi-final on a high. It didn't end well. The Rebels have added some steel that should help avoid another semi drubbing but is it enough to beat a tough Limerick outfit?