What Team Should Corkonians Follow at World Cup 2018? Pana, Ma?

Check out the Corkonian guide to World Cup 2018 where we turn the slightest, most tenuous connections to other countries and their players into blind loyalty so you have a reason to scream 'C'MON ON THE REBELS!' at your telly every night this week.

DANE PHOBLACHT CHORCAÍ
First up, playing midfield for the Danes and surrounded by names like Vestergaard and Eriksen (neither from hurling strongholds) is a fella by the name of Thomas Joe Delaney. If you could calculate the average name of people from Dublin Hill and Glen Heights it would most definitely be Tommy Joe Delaney. He's pure Cork.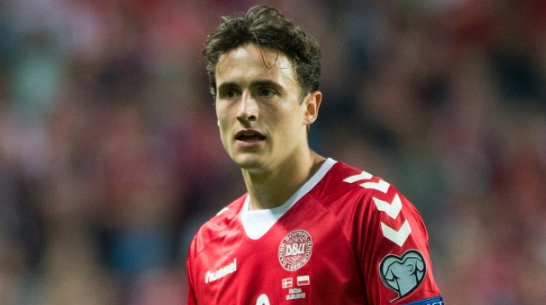 Tommy Delaney with the pure Dublin Hill head up on him

He's no Roy Keane (in fairness, Ballyvolane is no Mayfield) and says he doesn't know specifically where in Ireland his ancestors came from but the boy can play a bit and he has some great goals under his belt so let's claim him before anyone else does.

THE REBEL RED
Russia's Al Golovin's surname is just a posh pronunciation in a Rochestown accent of 'Galvin'. He's probably one of the Off-License Galvins - their offies are now called "Carry-Out" renamed after Golovin's legendary, brutal sliding tackles after which his opposite numbers would be 'carried out'.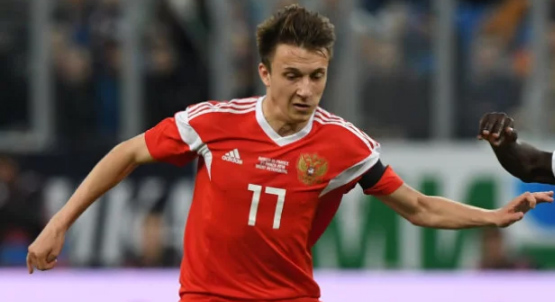 Al Golovin from Rochestown now playing for Vlad's Lads

Look at the head on him. Take away the silly quiff and you could easily imagine him bagging up your flagons of generic cider on a warm Monday night in June and letting you know about their extensive range of craft ciders before you slip over to the Peace Park for a quiet evening's solo-gatting. Golovin's pure Cork.


TICK TOCK IT'S SWISS O'CLOCK
The Swiss have a Cork connection too - kind of. Defender Michael Lang thinks taking the 'er' off the end of his pure Cork name is going to make him sound like he's Swiss but he's fooling no one at PROC Headquarters. In Cork, he'd be known as a Langer.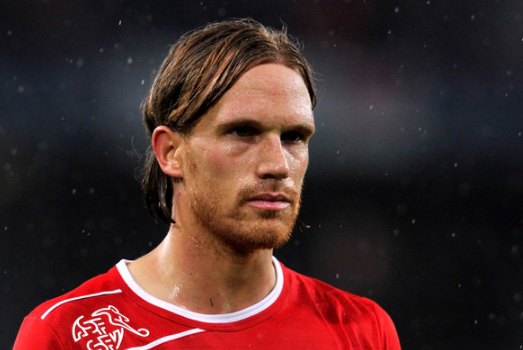 Mick Langer from Farranree. He's grown his hair long to make himself look more continental. He's fooling nobody.

He is most likely one of the Farranree 'Langers' – a well known family in that area. Sure, the minute you'd shave off the girly blond hair, that could only have been artificially straightened by a red hot tongs, there's a pure Popham's Park buzz off him. PROC can reveal that he has been on loan from Na Piarsaighs to FC Basel since 2015.

PANA-MA
If you love Cork as much as us then it's hard to look past Panama as the team you'll adopt for the World Cup.

They wear red, have a very strong maritime history like ourselves and their country is even named after our city's main street – Pana.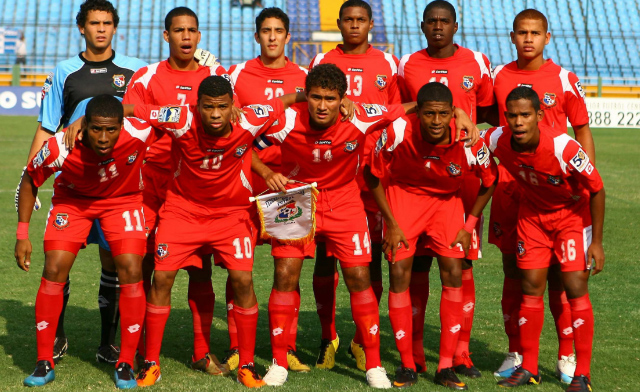 Pana.

Allegedly, 18th century runaways from Cork would just tell their old wans that they were heading into town to 'Pana, mam!' before jumping on board a ship to Central America. The country quickly became known as the Panamam's in the shipping world and the name stuck.

To boot "Pana" have a midfielder called Armando Cooper who can score from distance just like his cousin Bill Cooper did on Sunday against Waterford. Did you see that point? Straight over the bar from about 500 yards out after taking a direct delivery from Nash. Wooah!

To boot, Armando and Bill are both 30, both play midfield and both like to get physical with the opposition. G'wan the Pana boys!

ROYAL FLUSH
C'mere, why do you think Prince Charles visited Cork on the SAME DAY that the World Cup started last Thursday? Was it a fluke? Not a chance, boy.

The British royals plan everything down to a tee - there was a subtle message there that didn't pass by the razor sharp spooks at the PROC Foreign Intelligence Bureau (FIB) unnoticed. This was a coded appeal to ask Cork to support England at the World Cup. They know we are expert contrarians in the Rebel county - if everyone around the rest of Ireland 'hates' the English football team then they know we'll want to love them purely to wind everyone else up.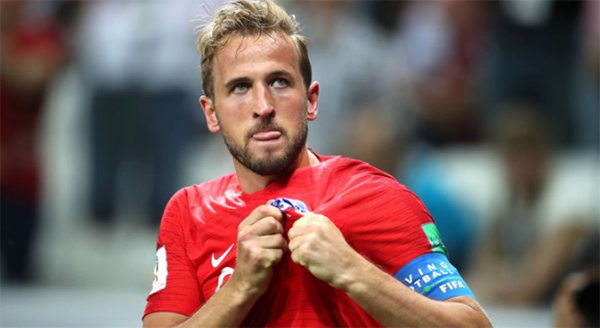 Harry Kane licks Tanora off his England crest as a gesture to Corkonians after his goal against Tunisia on Monday night.

Why Cork and why now? Well, when Prince William eventually becomes King of England they'll be big dealing his Cork roots - his great-great grandfather on his mother, Princess Diana's, side was Edmond Burke Roche, the 1st baron of Fermoy.

And the more you look at Prince William's head, he does have the cut of a north Cork, part time farmer called Willie, sporting a fashionable, Runaí Ó Murchu, comb over and an air of well-heeled, hereditary entitlement about him.

How about a trade then Mr. Future King? Fly in to see Cork beat Kerry on Saturday night down the Páirc and we'll all shout "Engerland!" next Sunday week when they take on Belgium.
Posted on Sep 17th, 2018
An 83 year old man foiled a three-man raid in Glanmire last Saturday evening and in the process delivered a beautiful kick up the arse to one of the humiliated raiders. Who else needs a Dinny Funt?
Posted on Aug 27th, 2018
A buskers' code agreed between buskers, traders and residents is well worth pursuing before wrapping ourselves up in legal knots and slapping low-income buskers with fines...
Posted on Aug 15th, 2018
It has been rumoured for years that Bob Marley lived in Cork...and possibly still does. Only that can explain the manic devotion to the reggae superstar on Leeside...
Posted on Aug 8th, 2018
If you haven't moved abroad in protest after the last time the Panaban was tried or set yourself on fire in defiance then check out our frequently asked questions guide to Panaban's second coming.
Posted on Jul 24th, 2018
This time last year Cork were Munster champions going into the All-Ireland semi-final on a high. It didn't end well. The Rebels have added some steel that should help avoid another semi drubbing but is it enough to beat a tough Limerick outfit?