UFO Sighted Over Cork
Green Sphere UFO Sighted Over Cork
Fresh sightings of an unknown object hovering over the Cork skyline have come flooding in over the last week. Witnesses have described seeing a green glow flashing through the night's sky on several different occasions.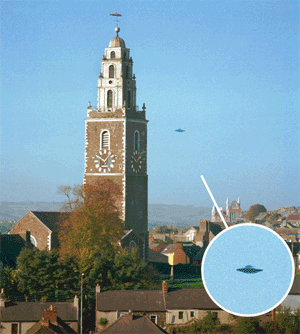 This is the third time such a phenomenon has swept through the city in the past three years.

The last two times brought an out of this world experience for music lovers with top international bands Soulwax and CSS crash landing in the city to delight its inhabitants.

Rumour has it that this latest series of events is set to culminate in an unforgettable music experience at the Savoy Nightclub, Cork . . . . . the Heineken Green Spheres.

The latest landing will give Irish music fans a rare chance to see a truly legendary band up close and personal.

Led by a rock icon, the five-piece are set to bring their brand of hedonistic indie to Cork on the 18th November.

Their latest album is said to be one the finest of 2008.

Classified information on what is sure to be a unique event has been leaked via the internet and can be accessed on www.heinekengreenspheres.ie


Posted on Jul 18th, 2011
The beer gardens of Tom Barry's and Fionnbarras host the official Murphy's LBNO bbq of summer 2011. Space is at a premum so click here to find out how to get tickets...
Posted on Nov 9th, 2010
Ash, Slow Motion Heroes, The Undertones, Number One album artist Cathy Davey, Fight Likes Apes, James Vincent McMorrow and Fred...
Posted on Nov 3rd, 2010
Win a pair of tickets to the juggernaut of excitement hitting Cork at the Arc Arena from Novembr 19th-21st
Posted on Jun 10th, 2010
See the play that won the biggest award at the 2009 Edinburgh Festival. For free at the Everyman!
Posted on May 23rd, 2010
Murphys lays on a savage nosh up at Tom Barry'