Toys4BigBoys Comes to Cork
TOYS 4 BIG BOYS GOES FULL THROTTLE TO BRING A JUGGERNAUT OF EXCITEMENT TO CORK
If you're looking for a fun day out, escapism and the chance to feast your eyes on everything you could possibly ever want, then get yourself down to the TOYS 4 BIG BOYS SHOW as it rolls in on 19th- 21st November in the Arc Arena in Cork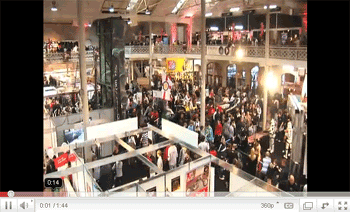 This year will witness for the first time the Becks Vier Live Stage which will showcase the up and coming talent of young rock musicians and bands who have just been signed or are looking for an A&R man to take a leap of faith! The Irish Youth Music Cork winners will be launching on the Saturday of the show and there will be more acts confirmed over the coming days.

The Dream Pad has been a feature of the show for many years and it is one of the most popular features for visitors and this year it will be taking on a whole new form and a totally different approach.

Working with Disney Films to link in with the launch of TRON LEGACY, the Dream Pad will be inspired by TRON and will be designed by well known designer Nigel Wynne of NMA Architects. The Dream Pad will showcase state of the art technology and home entertainment along with high end design and aspirational items.

In the Live Action Arena, the BMW Motorad sponsored Mattie Griffin will be on site demonstrating his incredible talent on a motorbike, there will be the stunning EA Games Need for Speed Hot Pursuit live demonstrations as well as the Cadbury Spots vs Stripes Zone.

And the list continues, make your way to the 300 square metre Motoring Pavilion where you can drool over some of the hottest cars and bikes you will ever see including Ferrari's, Aston Martin, Lamborghini, Ducatti and KTM.

Check out the Military Zone along with all the latest gadgets and gizmos, a Live Fashion Show and of course the beautiful DIVAS!
Try your luck at Beat the Goalie or be wow-ed by the Wall of Death you know where you need to be from 11th-14th November….and here's what else there is to whet your appetite…
o Catch a glimpse of the fabulous and beautiful "Diva Next Door" winners - only at Toys 4 Big Boys

o Enjoy the fastest, sleekest, high-performance cars up close and personal at the Toys 4 Big Boys Motoring Pavilion

o You can get "hands-on" with tanks and other militaria at the biggest indoor display in Ireland with the Irish Military Vehicles Group
For tickets and more information on this year's show check out www.toys4bigboys.ie - Book online and receive 20% discount.
| | |
| --- | --- |
| Normal Price | Special Discounted Price |
| Adult €12 | Adult €12 |
| Child: €12 | Child €10 |
| Family: €50 | Family €40 |
| Father & Son €20 | Father & Son €20 |

WIN WIN WIN WIN WIN WIN WIN WIN WIN WIN WIN WIN WIN WIN WIN WIN WIN WIN
THIS COMPETITION IS NOW CLOSED AND WINNERS HAVE BEEN INFORMED.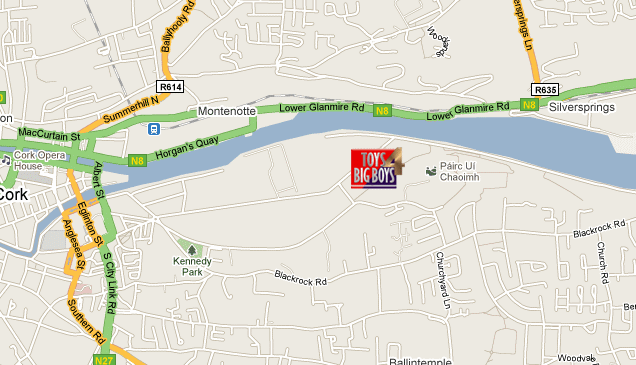 Toys4BigBoys takes place at the ARC Arena in the Marina (on the grounds where the Marquee resides during the summer) from Nov 19-21
Posted on Jul 18th, 2011
The beer gardens of Tom Barry's and Fionnbarras host the official Murphy's LBNO bbq of summer 2011. Space is at a premum so click here to find out how to get tickets...
Posted on Nov 9th, 2010
Ash, Slow Motion Heroes, The Undertones, Number One album artist Cathy Davey, Fight Likes Apes, James Vincent McMorrow and Fred...
Posted on Jun 10th, 2010
See the play that won the biggest award at the 2009 Edinburgh Festival. For free at the Everyman!
Posted on May 23rd, 2010
Murphys lays on a savage nosh up at Tom Barry'
Posted on Nov 17th, 2009
Can the arts in Cork survive what the Dublin banking mob have done to Ireland?