Togher Treaty Opinion Poll
PeoplesRepublicOfCork.com bring you up to date on how the Togher Treaty campaign is going on the ground. We release the latest MRBI opinion poll compiled by The Referendum Commision's team of hired clipboard geeks. The surveys were completed in several towns around the county as well as in the City Centre. We even ventured into deepest North Cork's rural communities to try to get some indication of voting will go on the Treaty....

--------------------------------------------------------------------------------
Q. Are you afraid of government conspiracy and that you will not receive a Togher Treaty ballot paper along with the Nice Treaty paper when you go to vote?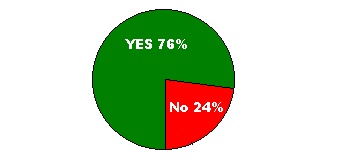 Location: City Centre
Number polled: 126,000
Clearly governmental conspiracy like that in Iraq will result in an announcement of 100% rejection of the Togher Treaty early next week. Make sure you ask the residing officers at your polling station for the Togher Treaty ballot paper. Violence is not recommended as the officers who are very close to death-by-boredom may be tipped over the edge and a file will be sent to the DPP. Speak gently and have your People's Republic Of Cork passport with you.
Q. Are you afraid that you will fancy one of the campaigners outside, get chatting and then change your vote to make sure you have a chance with him or her?


Location: CIT
Number "poled": Up ya boya!
This has always been a problem for the younger generation. It is unacceptable in this day and age that political parties clearly employ seriously good lookers for the sole purpose of hanging around polling stations on polling day looking for vulnerable and preferably hormone rich young souls for "a chat around the corner" before they proceed to "the booth" for further pole-ing.

Q. Are you afraid of things in general ?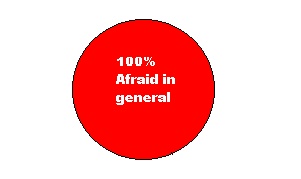 Location: Parish of Rylane, Donoughmore
Number polled: 1
This poll shows a worrying trend especially on the eve of such an important day in Cork's history. The percentage of people that feel afraid in general has sensationally DOUBLED compared to last year's poll of Jack and Mary Buckley in Whitechurch on the Old Mallow Road. The government clearly need to address this 'rising fear' amongst ALL voters.
Q. Should Mick McCarthy resign as manager of the Irish soccer team ?

Location: Mayfield, Templeacre Tavern and Cathedral Road
Number polled: 2002

It is only the bravest of political correspondents dare to ask questions in an area that is so politically motivated. Reminiscent of scenes from South Africa at the end of apartheid, queues of voters have already begun to form outside St. Patrick's School on Gardner's Hill and St. John's in Mayfield in anticipation of the referendum.

Q. Are you up the walls with the election?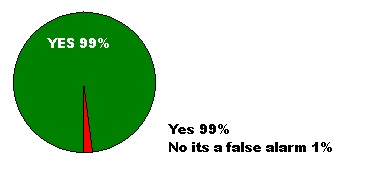 Location: Bon Secours Maternity Hospital
Number polled: 100
In other words are you "up the poll" ? One lady it seems had a stomach ache for nine months but was diagnosed as having acute Lennox Syndrome - an illness where young women entering their early thirties believe a phenomenal increase in their body weight is not due to the fact they sopend EUR20 every night in Lennox's but that they are pregnant. The Togher Treaty doesn't have anything to do with this.
Final Thought:
You know it's not just the men and women who you see around you today who will be affected by the result of the Togher Treaty, it will be the children of Cork and those who haven't been born yet.
Whether it's total control of the County, putting an extra lining on the tunnel or making the most of your compo claim The Togher Treaty has something for everybody from The Lord Mayor to the Echo Boys, from Roy Keane to Bernie Murphy. If you need solid reasurance that you should to get out and vote on polling day remember the wise words of the much respected Smokey Looney "You have to be able to take a batin' to give wan". Nothing like that to get you to exercise your democratic rights.
Whatever you're thinking, on behalf of the Almost-Iimpartial referendum Commision we appeal to you to make sure you get down to the booth to vote on the day.
Take care and see you on the other side of the media blackout!
Posted on Oct 31st, 2002
An incredible result for the Yes campaigners in Saturday's referendum to decide the future of Cork. Osama Bin Murphy responds to suggestions that there may have been errors on the ballot papers.
Posted on Oct 31st, 2002
A national media Blackout on Cork's own Togher Treaty referendum is not helping efforts to have it endorsed by the people of Cork. With such little time left PRC bring up to speed with a quick guide...