Sustaining Cork - Part 1
In between trips to hurling training, vendors of late night black soup or whilst sitting in the barber's chair getting t
he head bazzered off you
might have noticed the crowd on the radio banging on about the world heating up.
While they do cause a lot of heat, this type of global temperature rise is nothing to do with Cork's
Noel O'Leary and Kerry's Paul Galvin
squaring up to each other on the soil of Pairc Úi Chaoimh or Fitzgerald Stadium on a warm Sunday in July.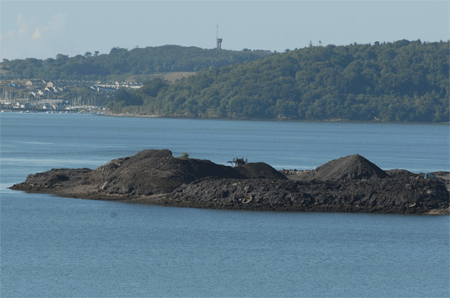 Monster Gank: The former Irish steel plant and the mounds of toxic waste on the waterline of Cork harbour
Unless you've been buried up to your neck in old dolls or GAA strikes for the last five years you'll have heard that Cork's environment is under more than just a little bit of pressure.
In fact, you won't just have heard about nature getting cranky you may have witnessed it first hand last November especially
if the River Lee waltzed unannounced into your living room
and made itself at home while you were counting sheep upstairs.
Have you been on the new Spike Island tour yet? It really is 'the job' and should be obligatory for all Corkonians - but on your way over to the former British army stronghold aboard the cute little red ferry that sails from Cobh a peak over the starboard gunnels towards Haulbowline reveals an ominous sight: mounds of dark sinister looking gank piled 20 feet high straddling the shoreline.
It's full of carcinogenic waste from the old Irish Steel plant and Cobh's cancer rate is 37% above the national average. You could understand people drawing connections between the two. It's going to have to go somewhere but nobody wants it in their backyard.

Many Corkonians will continue to experience Aul Lady Nature's discontentment in other ways. If you live somewhere like Bottlehill or Burnfort, just a few miles north of the city, you may soon get the faint whiff of methane and rotting domestic rubbish tickling your nose hairs just as you're trying to plamás 'herself' into the quagmire of your Saturday night bath with some romantic candles and the slower Frank and Walters stuff playing off your i-phone.

And you know how that works: one detectable molecule of the landfill's stink in her nostrils and it's game over.

So is the government to blame for the never ending stream of unwanted sludge that pours from the back of refuse trucks every single day? For a start it's the city and county councils that decide the waste policy here on Leeside - at least we're allowed that much autonomy. It's our waste after all.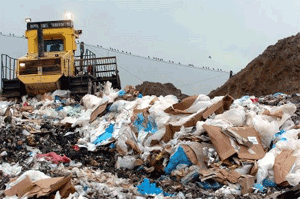 The beautiful scenic area of Bottlehill will soon become a shit pit for Cork's waste. We have to reduce what we throw away.
When you think for any length of time about how we deal with our waste problems it's a bit ridiculous really. For all of civilisation's technological advances our solution is pathetically primitive. Lob it into the ground and cover it over!
If Cork's waste doesn't get turfed into the beautiful rural slopes of Bottlehill or an incinerator in Ringaskiddy it'll have to go somewhere. So it seems the only logical way to deal with the problem long term is to take our heads out of the sand and eliminate the problem all together. At the very least it'll give us a break from the 'not in my backyard' mentality that has made worried communities frenetic about resisting taking everyone else's rubbish.

Get this into your head bubbilla: We have to vastly reduce the amount of waste we produce in Cork or our status as the greatest county will be put in jeopardy. And that goes for energy too.
How many appliances in your gaf or workplace are left on at night? The hissing of your sound system on standby, the little red light on your 42 inch plasma, a computer and its whirring fan, the 500 watt fridge freezer in the canteen keeping Pascal from IT's single yoghurt cool or the whirring 300 watt dishwasher with two plates and a glass in it that could have been swished clean with the rub of a cloth and a dropín of hot water.
Corkonians, long known for their no nonsense 'cop on' are being issued with a PROC Fatwa to ensure that they waste as little energy as possible and send the bare minimum to be buried in Corkonian soil.

So if your wheelie bin is full to the brim every fortnight then you've got work to do. Getting yourself a compost maker is a good start.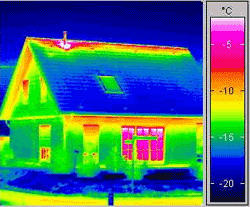 An infared pictures shows where your gaf is losing heat
Reduce your carbon foot print and walk or cycle into town or work instead of taking the car. And do you really need a four litre SUV petrol muncher or even a two litre car if you're only carrying yourself around anyway?
When you think about it, it seems as silly as tossing our rubbish into the soil at Bottlehill to be pumping clouds of unnecessary fumes into the atmosphere when we could just ride in smaller more efficient cars.
People are giving the government both barrels for allowing the ESB to rack up prices by 5% and it does seem a ridiculous rise in the current economic climate but most of us could probably offset our energy costs by 20% anyway if we just got the finger out.

The other big energy waste we've got to get sorted is domestic heat. The majority of Cork gafs are poorly insulated and with temperatures like last January's plus a rise in energy prices those bills aren't going to get smaller.
Leaving your house or apartment without, at the very least, an inspection by engineers who issue Buildilng Energy Rating (BER) certificates means you're probably spending far more on heating than you need to - a bit like walking around in a t-shirt in January clutching to expensive cups of coffee trying to stay warm. It just doesn't add up.

Do an internet search today to see how you can reduce your carbon footprint and make big savings on your energy and waste bills. Plus your savings could offset tickets for your entire family for the Hogan Stand for the third Sunday in September!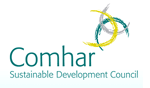 For some info on reducing your waste click on the link above
Posted on Jun 19th, 2018
We turn the slightest, most tenuous Cork connections to other countries and their players into blind loyalty so you have a reason to scream 'C'MON ON D'REBELS!' at your telly every night for the next month...
Posted on Jun 12th, 2018
Read our guide to holding up traffic, driving at terrifying speeds through villages and sleeping in your tractor....all so Chinese women can give up breastfeeding...
Posted on May 25th, 2018
With 18 All-Ireland medals and 10 All-Stars Rebel Reena Buckley has retired. Resident PROC poet John Paul Valentino has been spending soime quality time in his poetry isolation chamber...
Posted on May 14th, 2018
With the concrete pillars and devoted crowds those not familiar with the area might confuse it with Mahon Point Shopping Centre but the all new Páirc Uí Chaoimh is more than a smell of coffee, big brands and long lines of traffic.
Posted on May 4th, 2018
Top 5 touristy things his nibs should do while he's in Cork. We've even worked out how to play 'Shape of You' on the Shandon Bells for him...