Spacers Trailer & DVD Giveaway


Spacers DVD Trailer
Lamorna Films
Two aliens, calling themselves Donny and Joe are sent down to Cork from outer space to take over the planet by mating with other humans.

Soon, like most outsiders visiting Cork, the two extraterrestrial imposters start to enjoy life in Cork far too much to be worrying about global domination. They need to escape the city to elude capture or worse: being banished from Cork back to the mother planet!

Spacers hits DVD stores around the city and county from this Saturday.
Click here to see the trailer(WMV format only) 1 min 15 sec


WIN WIN WIN
The producers of the show have kindly given us DVDs to give away. If you'd like a copy of Spacers email .(JavaScript must be enabled to view this email address) with your name, address and the subject line 'Give us a Spacers DVD bubbila'.
About the producers....
Producers Don Field and Roy Lecane have worked together for a food and drinks company over the last four years. Suddenly realising they both had a serious interest in film, they set about writing one of their own. After months of long nights hatching their plans after work they began filming and Spacers is the result.
Casting locals Dave Hill and Edwin Barry into the lead roles, they started filming last year and didn't finish their meticulous work until April of this year. Since then the boys have been busy behind the scenes: editing and preparing their assault on Hollywood'
Posted on May 17th, 2010
Latest episode of the hit internet series is now online. Do your bit for Cork...
Posted on Jul 9th, 2007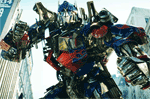 Optimus Prime and the boys are back! And we've got a stash of tickets for the preview at The Gate...
Posted on May 21st, 2007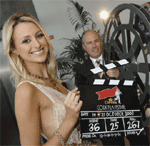 Last year they brought us the Irish premier of Borat and now it looks like we could get a whole lot more as new sponsor Corona Extra climbs on board...