Sales Attack


Sales Attack
Danny Elbow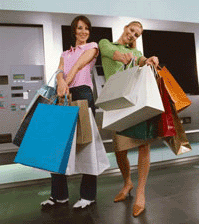 Nnnngh: This is what shoot-to-kill policies were made for
Fail to Prepare, Prepare to Fail
PROC recommends that you stock up on carbohydrates over Christmas Day. Ditch the turkey and pudding for pasta and chicken. Don't even think about alcohol - it's fizzy drinks and tae all day for you. You didn't wait all year for the shopping equivalent of an All Ireland Final to go on the batter the night before.
We recommend spending several hours of Christmas Day practicing for the battle ahead. Place furniture around your living room in random locations. Put on three coats, a scarf and a hat so that you perspire profusely while carrying enormous bags of blankets and quilts as well as a rucksack full of coal on your back.
Start at one end of the room and aim to make it to the other end of the room, avoiding the obstacles, while family members bash off you aggressively to hinder your progress in collecting the bargain.
Route of Attack
Plan your bargain hunting route and be prepared to change your game plan while you are in action. You want to hit the ground running so get the car as near to town as you can.
It might be worth buying a banger and getting insured on it for the day. You can abandon the clapped out wagon and its chicken wire windows in the middle of Pana with the doors open and let the Towaway Boys do what they do best. Getting home will be the least of your worries. Remember that you're going to save so much money in the sales that it'll be pittance in comparison.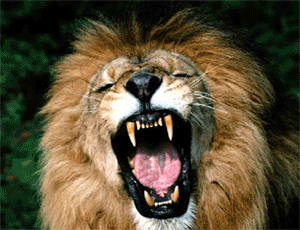 King of the Jumble
The Lions Roar
The early bird catches the bargain so it might be worth your while camping in town altogether. It's nippy out there at the moment but don't let that put you off - what's one night of misery in the face of such sensational bargains!
Tank up on coffee (other drugs that enhance your ability to react quickly are optional) and as you burst in the door of the first shop to open (knocking the poor Polish security guy over) roar like a lion. This will signal to other shoppers that "the alpha shopper" has arrived. They'll dare not take a bargain to the cash desk without you verifying your disinterest in it first.
Oh I wonder why nobody is queuing up at this machine...
ATMs
In your Bargain Hunting Masterplan always account for the possibility of technology letting you down. Mobile phones will lose reception or mysteriously pass calls on to your voicemail with out reason or explanation so you might not get that message from your friend about the bargain basement jackets that have been reduced from '
Posted on May 10th, 2013
As Bus Éireann drivers contemplate strike action here are another five common characters you wish you didn't see regularly on Cork city buses...
Posted on May 2nd, 2013
With such low fares these days, buses to Cork are getting packed out and the chances of you having to sit next to some langball gets higher. Here's our top 5...
Posted on May 1st, 2013
Murphy's are bringing Seasick Steve and a load of heads to Cork for a big hooley in the old Beamish & Crawford Brewery on the June Weekend May 31st-June 2nd...
Posted on Apr 23rd, 2013
It's a blistering nuclear warm 18 degrees and there are feens in t-shirts on Pana. The official end of the longest winter of all time is finally here...
Posted on Apr 23rd, 2013
Out of the last ten games six have had VERY late goals by the opposition to cost the Rebel Army dearly including a draw last Friday and Monday. Woss de story?