Pothole Repair Job of the Month

Pothole Repair of the Month
Mickey Mouse

After our sensational ground breaking pot hole of the month feature last month City Council got their ass in gear, probably set up a committee, organised a tribunal, employed an independent monitoring commission, hired a consultancy and booked up every contractor in the city to address the shitness of the road repairs around Cork.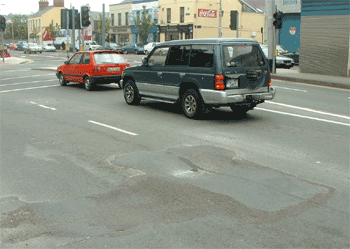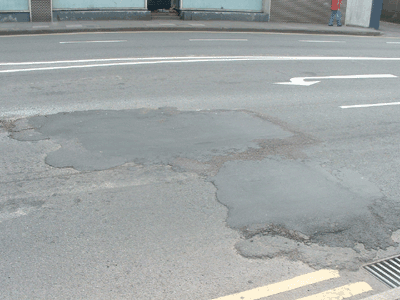 Before on the left and after the repair job on the right.
The work nearest the kerb is certainly up to true Corpo standard.
We know all this because only Cork City Council could have done a repair job like this on last month'
Posted on Nov 19th, 2007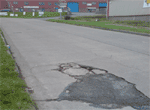 Dont be surprised if you see young scobes from Wilton pulling mullet out of this one...
Posted on Jul 19th, 2007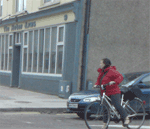 Debate over the origins of the type 8B Lunar Surface on Copley Street...
Posted on Mar 23rd, 2007

They say beauty is only skin deep. On Centre Park Road beauty is approximately 5 inches deep and 12 metres wide..
Posted on Feb 8th, 2007

Pothole knockout: Under Rule 31.2 the Cornmarket Street trenches automatically win this month's competition..
Posted on Oct 12th, 2006

To park or not to park that is the question...especially when you're new in town.